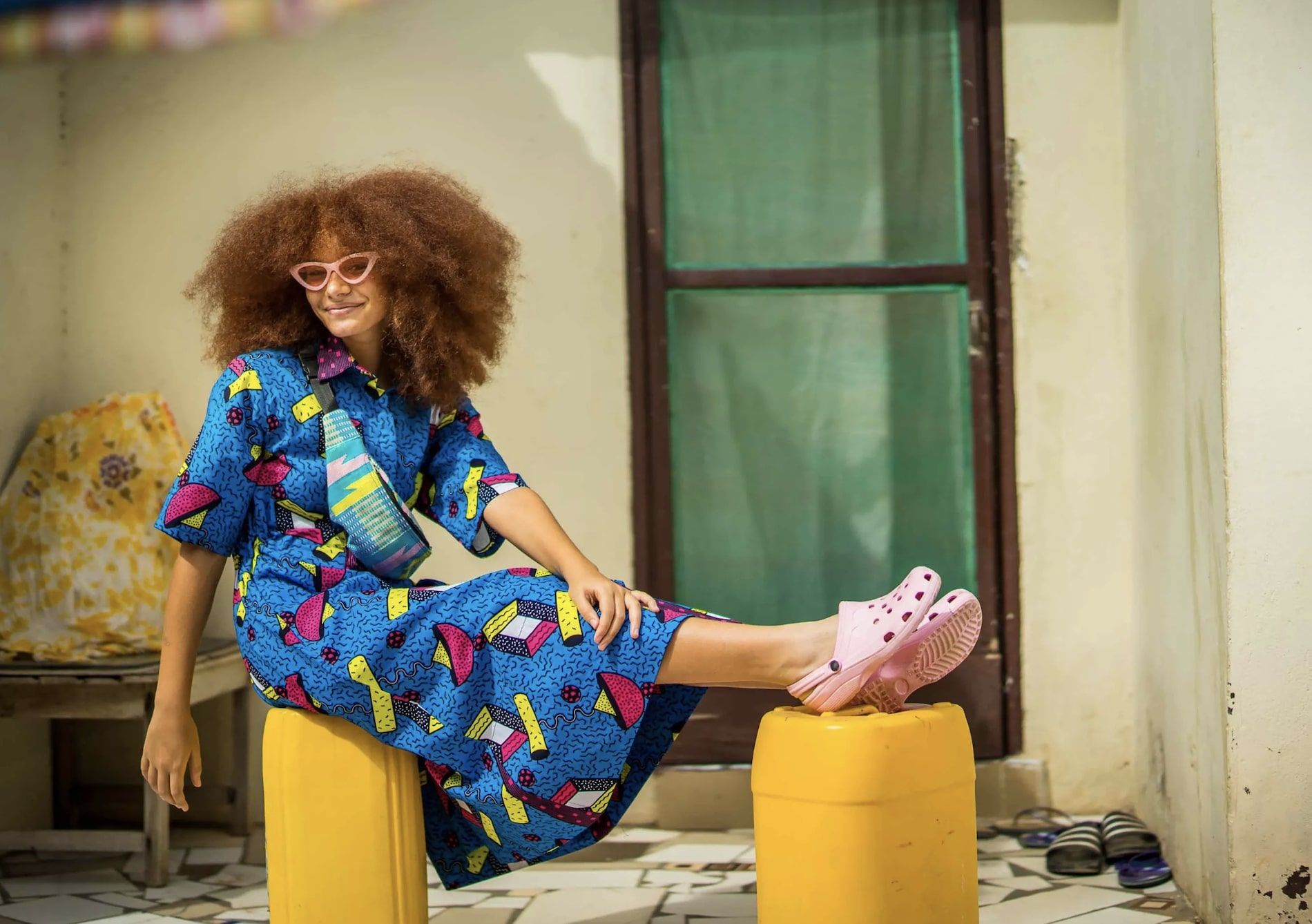 YEVU Clothing: Social and Environmental Sustainability
"It's so important for our customers to have a lasting and positive first impression when they open their YEVU." Anna Robertson, Founder.
By noissue — 27 June, 2019
Being a sustainable business is rewarding, but definitely comes with its challenges. In this case study, we speak to Anna Robertson, the founder of Australian/Ghanaian sustainable clothing brand YEVU Clothing. She tells us about their mission to create long-term jobs and income for women in Ghana, and how noissue's sustainable packaging helped to keep YEVU on-brand.

Anna Robertson first visited Ghana during a year-long placement with an Australian aid and development agency. While based in the capital city of Accra, she discovered that the informal sector employs 80% of Ghanaians but gives little in the way of a sustainable income, especially for women. Anna was inspired to find a non-traditional solution based on social enterprise and founded YEVU, a sustainable clothing brand which celebrates traditional West African designs:

"YEVU is a socially responsible and sustainable clothing brand based between Ghana and Australia. The purpose is to bring fair and sustainable employment to the lives of the women we work with in Ghana, whilst spreading the colour and vibrancy of West Africa worldwide. Our brand evolved after spending a year working and living in Accra, Ghana's capital. At the time, it was a loose idea that seemed to tick all the right boxes: prints, women, business, purpose."

The marketplaces of Accra are famed for their beautiful textiles and prints. But genuine garments that benefit the local economy are rarely accessible outside of Africa. Anna realized that there was great potential in a sustainable enterprise offering this to the Australian market, who get little exposure to the rich and colorful world of African fashion:

"Everything that is going on in the continent is a source of inspiration. From high-end editorial content to the African content of glossy publications like Nataal. What people are wearing on the streets of Accra, and what's available to buy from the marketplaces and second-hand vendors. It's all a big melting pot of inspiration that is constantly evolving and being reinterpreted through the eyes of the creatives that we work with in Ghana."

Defining sustainability

For Anna, social sustainability is at the core of YEVU's mission. It's unusual to find a 'Made in Africa' clothing label outside the continent which isn't attached to the charity sector, so she wanted to offer an alternative model to Ghanaian woman:

"Sustainability means cultivating long-term, income-generating potential for the women of YEVU, which means access to education for their daughters. All of the women that work for YEVU, many of whom are single mothers, spend their wages on sending their children to school. Although a tiny drop in the ocean, economically empowering women has a tangible impact on their families in the long term. I also consider measuring these social sustainability efforts to be important. Conducting interviews, surveys, and evaluating our impact as a sustainable clothing brand is also something we put into practice, so we can make changes where needed."

Environmental sustainability holds just as much importance to YEVU as their social mission. noissue's sustainable packaging proved to be a great asset in this area, as it prevented Anna with another way of reducing their footprint:

"We also operate with almost zero waste – from fabric offcuts to sustainable packaging (using only recycled plastic in our shipping of goods) and using compostable mailers for posting. There's a long way to go from the perspective of environmental sustainability regarding our supply chain – that can be really challenging in Ghana, so we're working on it!"

Creating a memorable first impression

YEVU clothing has hosted bi-annual pop-up stores since it first launched, which has allowed the sustainable fashion brand to flourish in a competitive market:

"Our first pop-up store in Sydney sold out within a couple of days. It was then that I knew there was a place for YEVU. It was important to keep YEVU alive. We had a responsibility to our team in Ghana as a sustainable business, and a commitment to work towards liveable incomes for their long-term financial independence."

Pop-up retail events are a fantastic way to get your brand more widely known, especially if you are a predominantly eCommerce business. A permanent physical presence comes with high overheads, so a pop-up allows your brand to get the best of both worlds. It allows you to create a really immersive brand experience, while the 'temporary' aspect helps to generate a buzz around your offerings. Even more importantly, it's a valuable opportunity to form a more personal connection with your customers.


But because pop-ups are temporary, it's important to find other ways of delivering a great customer experience as an eCommerce brand. With fewer touchpoints available, this can feel like a major challenge. For Anna, it was her custom tissue paper and custom stickers which provided a way to give YEVU's customers a more memorable experience with the brand:

"We love noissue's custom tissue paper and custom stickers, because we can use heaps of colour and customise our logos – which is the perfect aesthetic fit for YEVU! Custom packaging has helped us stand out from the crowd as a sustainable fashion brand, especially now that we solely operate through our e-commerce store. It's so important for our customers to have a lasting and positive first impression when they open their YEVU."

Custom packaging also works wonders within a pop-up store too! Check out our post on how to package your pop-up store.



Sustainability marketing as a small business

For any sustainable brand, having a strong brand narrative is the key to coming across as genuine. The word 'sustainable' has become heavily used in marketing strategies, but without actually defining what a brand is aiming to accomplish. It is YEVU's point of difference in putting its workers front and center which has allowed it to develop an authentic brand story:

"Our voice has grown organically and is unique because it's developed within a specific cultural context – Ghana. We have built the brand largely around the stories of those that we work with in Ghana, the prints and vibrancy of the West African textiles, and also the functionality, fit and feel of our clothes."

A well-defined content marketing strategy has played a central role in how YEVU Clothing has flourished. When social and environmental sustainability are core brand values, communicating this in a clear and engaging way is vital.

"We have pretty specific content pillars that have become more defined over time, and are communicated brilliantly by our content producers and digital gurus. We don't like to BS our customers, which is really important for a sustainable clothing brand that markets itself as socially responsible. We do the work, we monitor things, and we tell it how it is through extensive data, explanation of processes and stories. We aim to actually give our team in Ghana a voice, not just a marketing pitch."