#noissueSticker
#noissuepackaging
Harebell Boutique: Where Sustainability Is The Height Of Fashion
"It's all about re-educating people towards smarter consumption. Showing them different is not only possible but easy to do!" – Denise, founder of Harebell Boutique.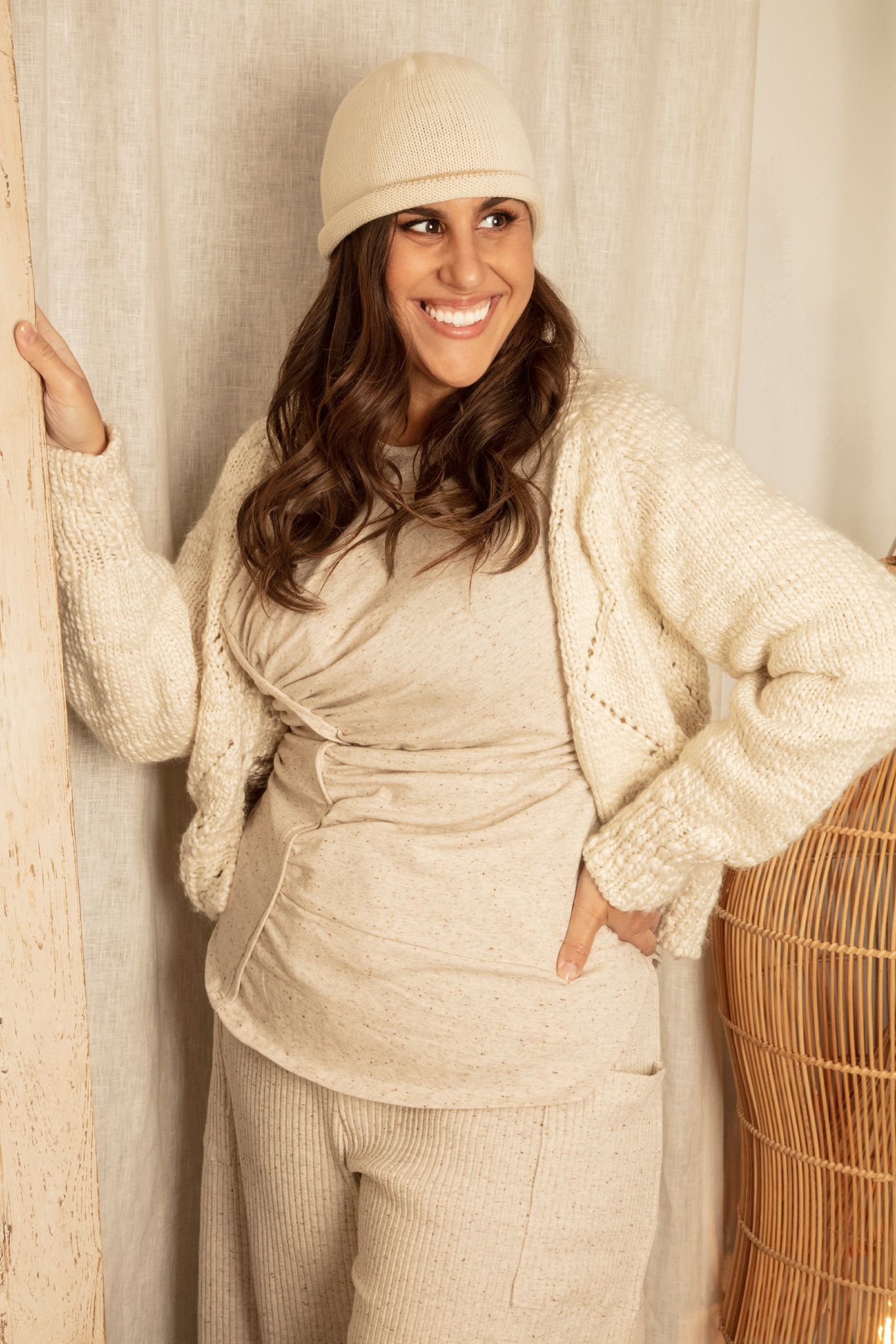 The Gladdest Thing: Encouragement through Stationery and Home Goods
"To me, sustainability means recognizing my impact on the planet—both environmentally and economically—and being intentional about that impact." Mac Ford, founder of The Gladdest Thing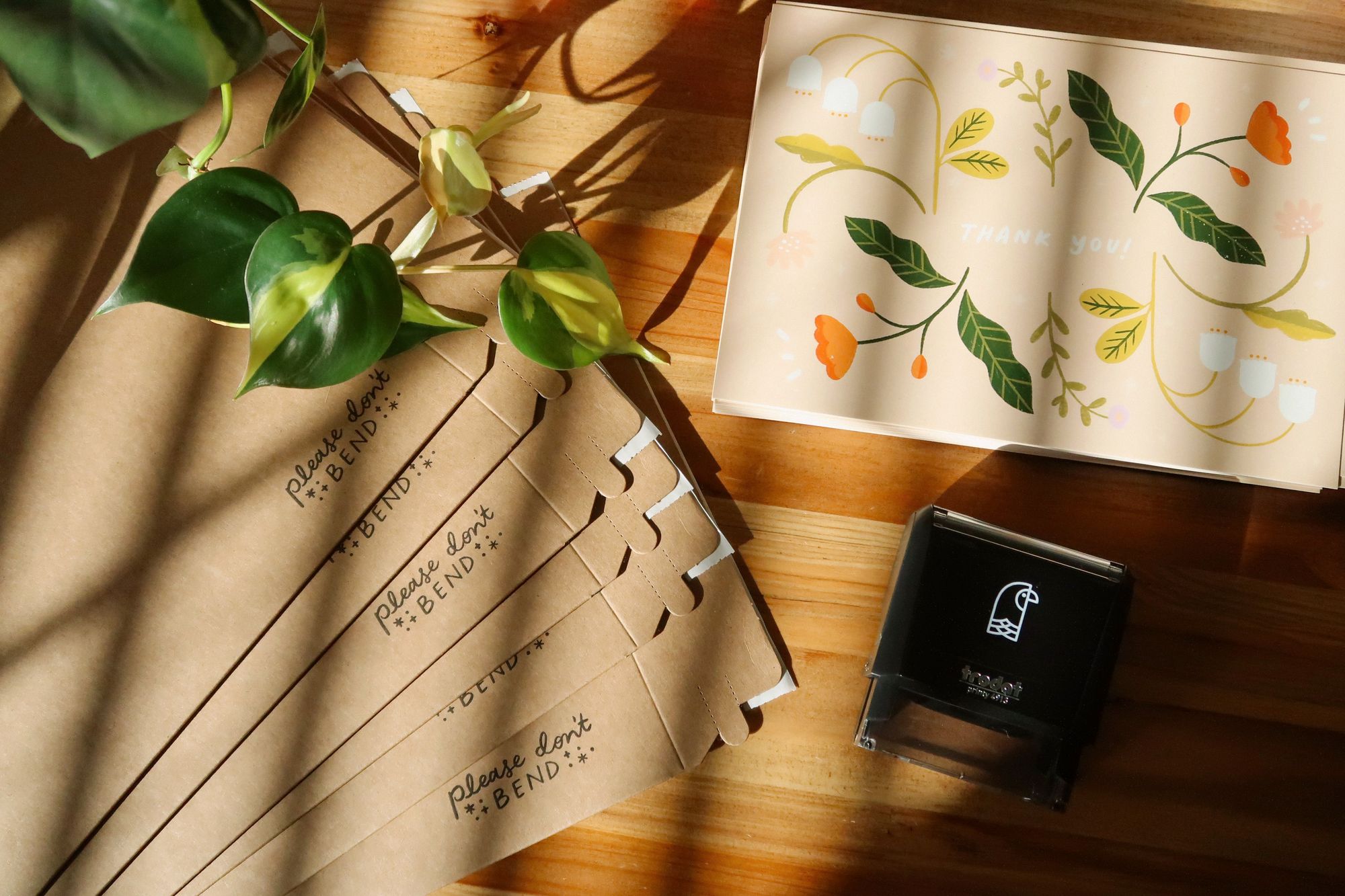 Embody Bee: Approaching Bees with Love and Respect
"I strive to create a kind of mutual relationship with bees, a sort of sensual and spiritual love affair." Emily, founder of Embody Bee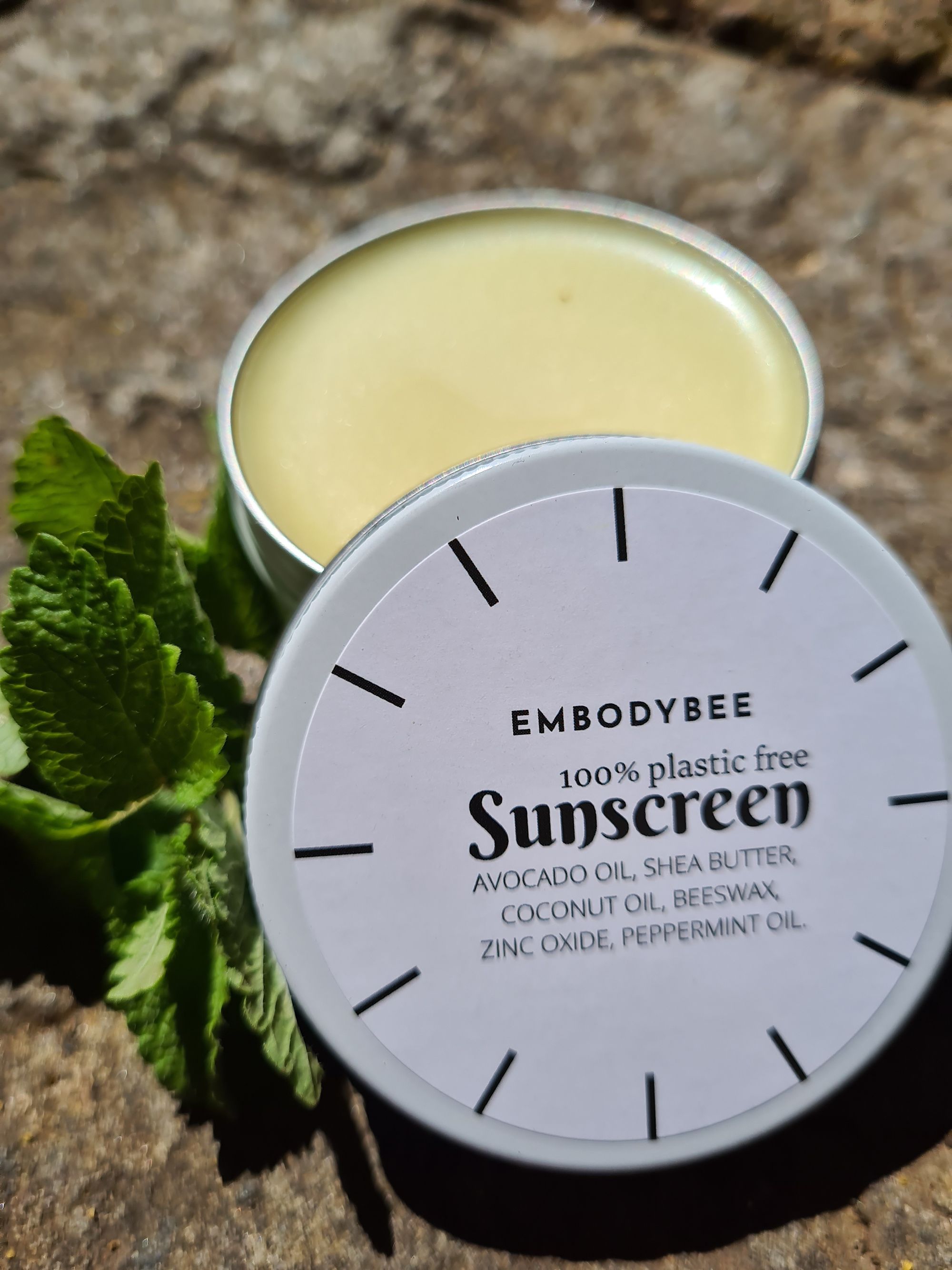 Maroc the Label: Celebrating Women with Carefully Handmade Sandals
"I think the effects of fast fashion and factory-made objects are finally being realized. I value knowing the origins & impacts of my purchases." Georgia, founder of Maroc the Label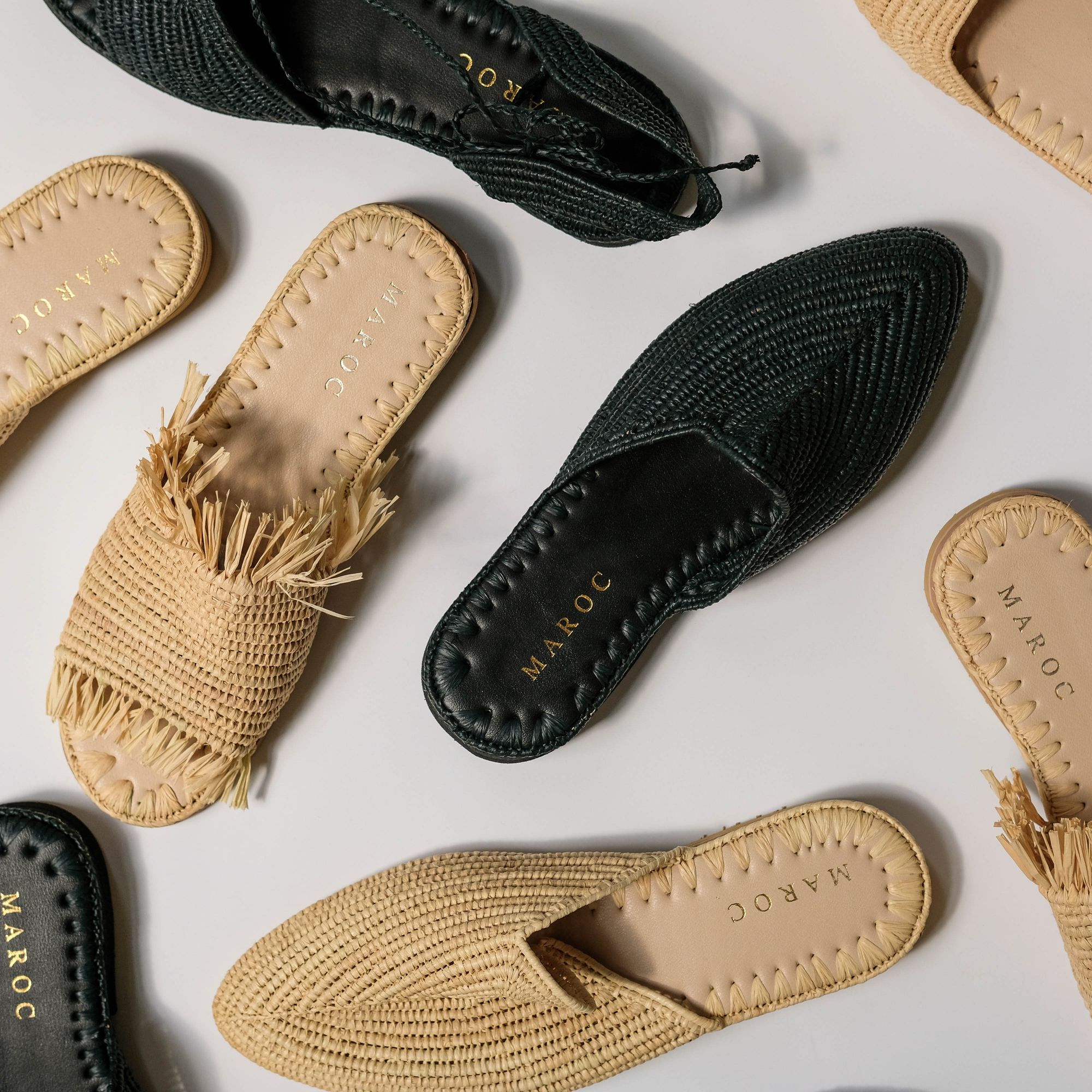 Arun Soy Candle: Eco-friendly Flicker of Happiness
My vision is to keep creating candles that can make people happy and relaxed, while also being environmentally conscious." Bell, founder of Arun Soy Candle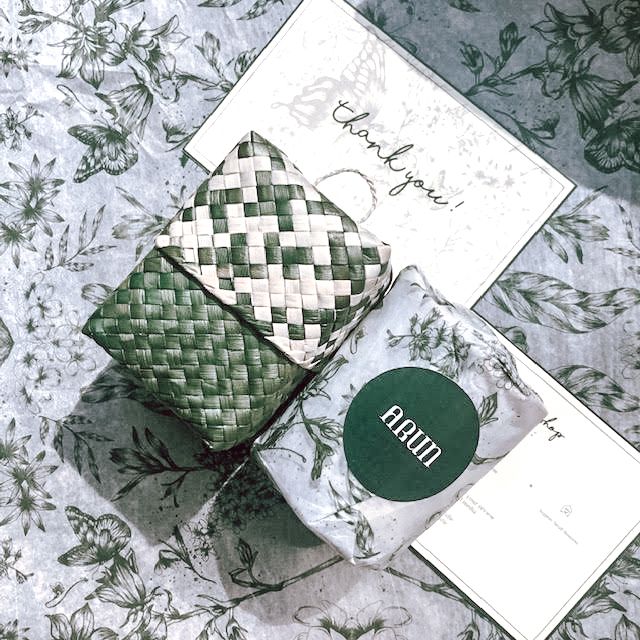 8 Ways Cosmetics Brands are Using Sustainable Packaging
Want some ideas for on brand and eco-friendly cosmetic and beauty packaging? Here's 8 examples of brands doing it well.
Bleu Carmin: The Beauty of the World in Watercolor
"I want to make people aware of the beauty of our land." Andrea, founder of Bleu Carmin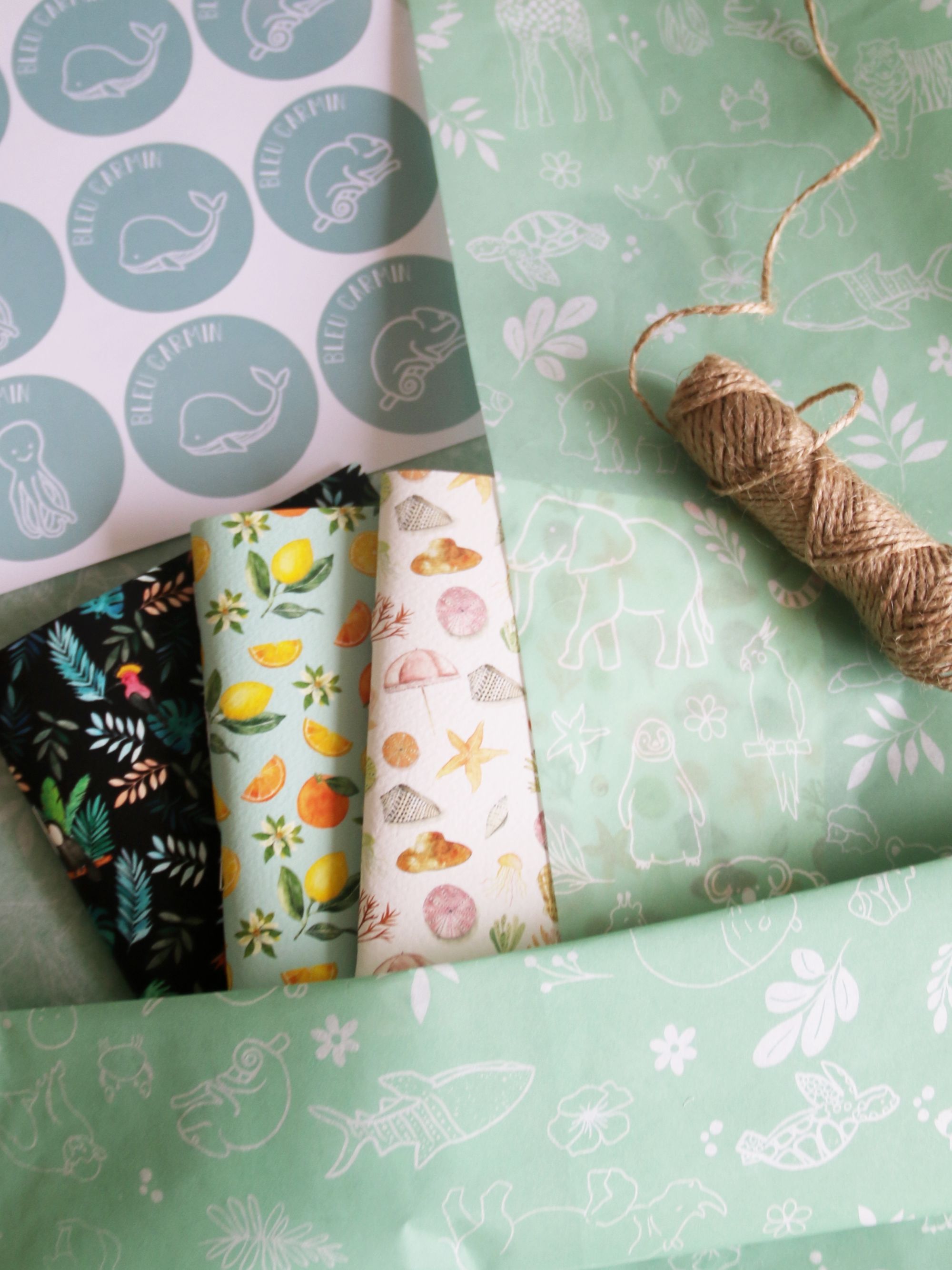 My Meraki: Handpicked Items that Add Value to Your Life
"2020 served up some challenges, but also allowed me to create, and find ways to give to others," Kate Bickford, founder of My Meraki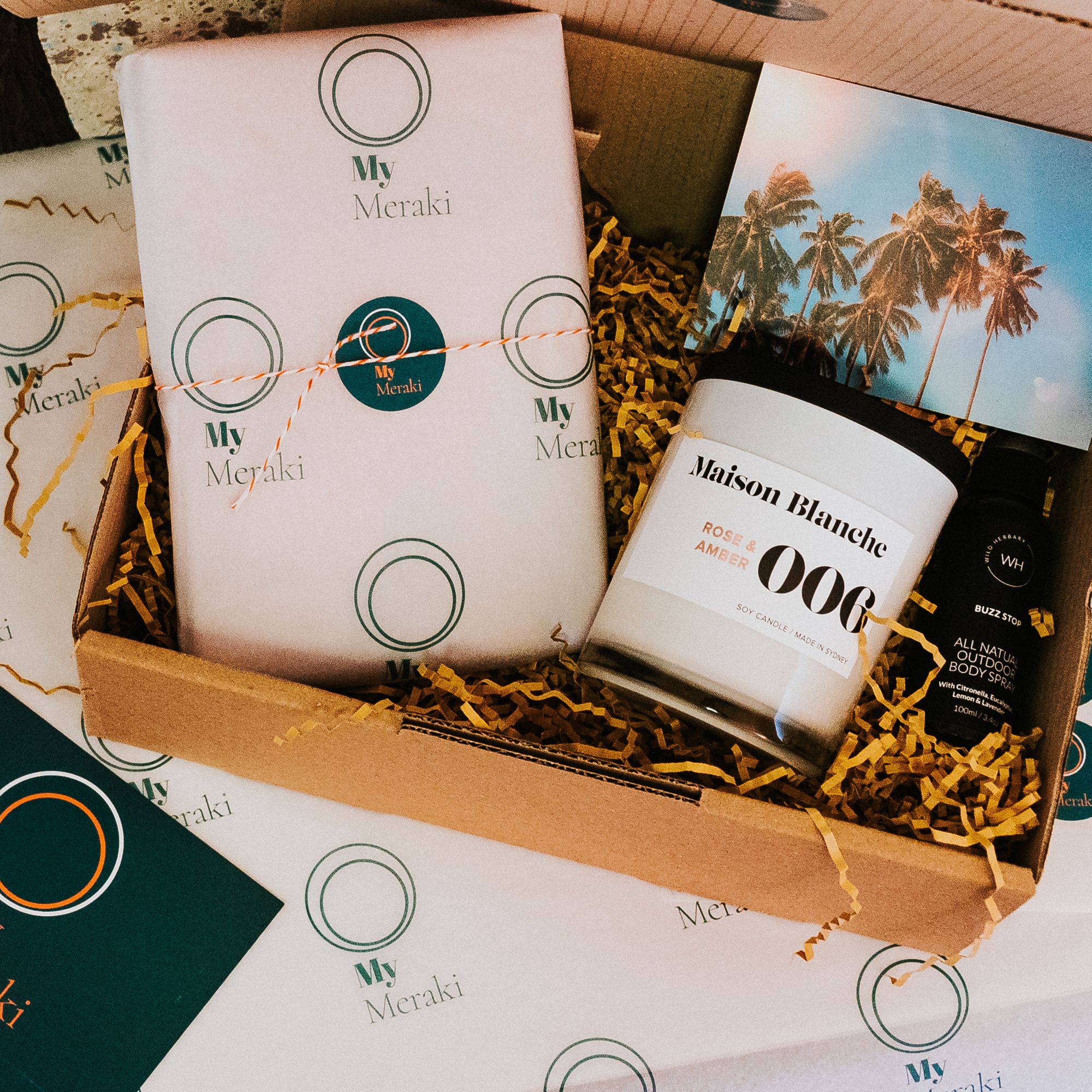 BASICS Equestrian: Simplifying Your Horse Riding Needs
"My vision is to take BASICS from our current startup phase to an equestrian brand that carries a full line of affordable horse wear and size-inclusive equestrian wear." Caroline, founder of BASICS Equestrian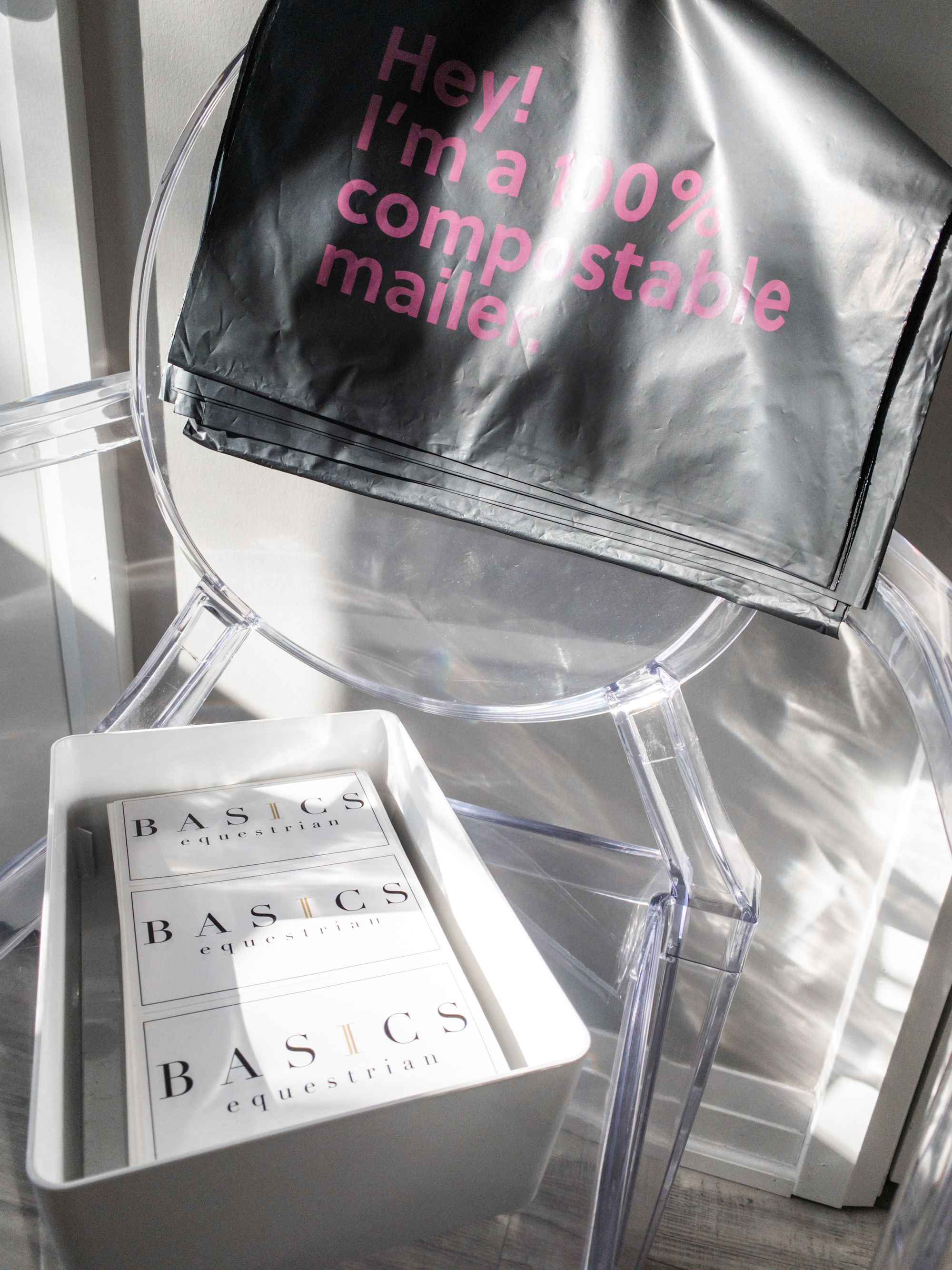 Ovette: Sparking Adventure with Nostalgic Childrenswear
"We're too small to change the behemoth fashion industry alone, but little brands like mine are collectively moving the needle forward towards sustainable practices and accountability," Angela Wator, founder of Ovette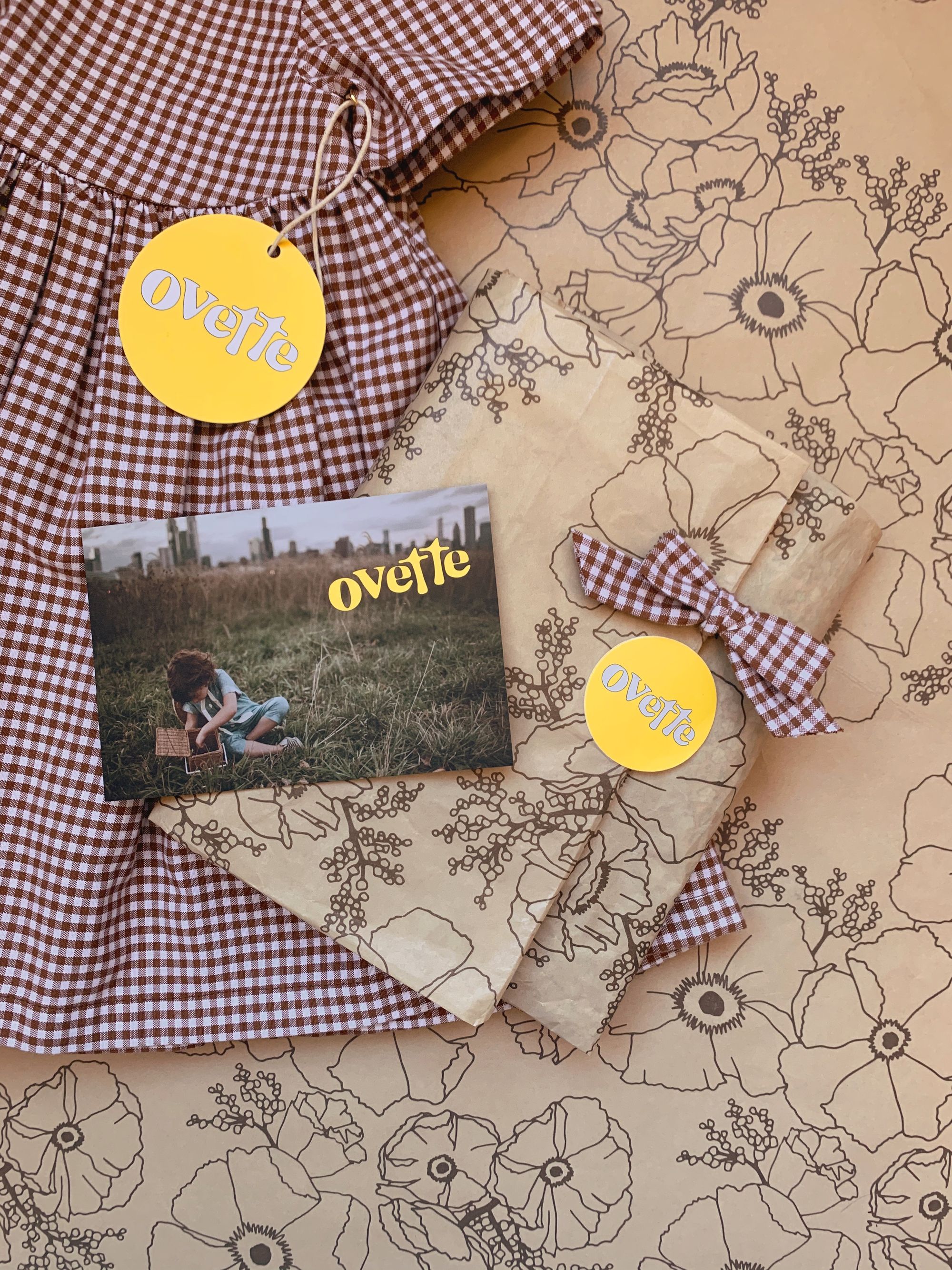 Ad Astra the Label: Sustainable Loungewear for the Stylish
"We truly want to provide items that our customers will want to keep forever (but that won't stay on the planet forever)," Ad Astra the Label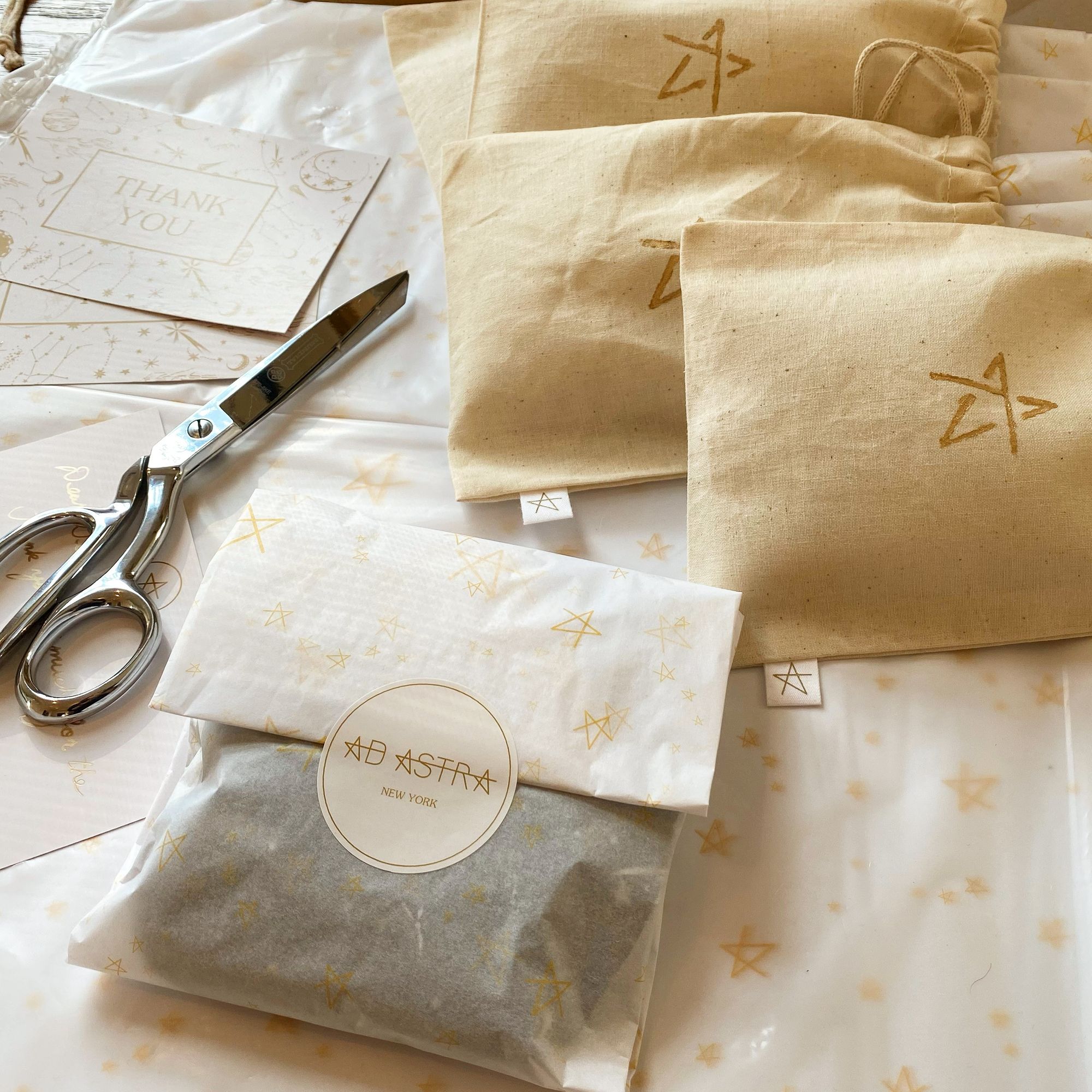 Germantown Laundromat: Helping the Community Live Sustainably
"The issue of climate change can often feel overwhelming, so we wanted to bring hope and possibility to this important issue in a digestible way." Germantown Laundromat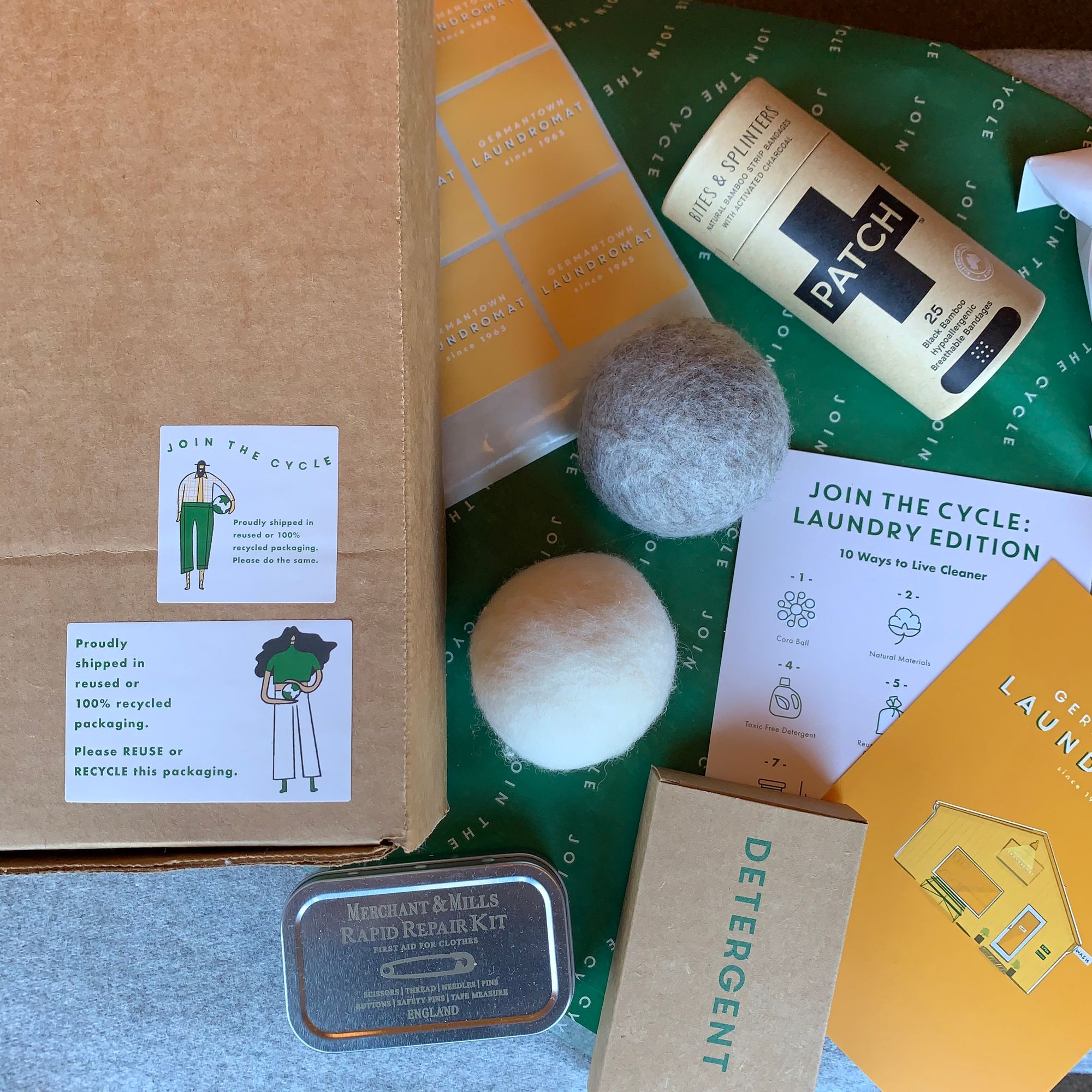 Socorro Society: Turning Fabric Scraps to Sustainable Fashion
"I wanted all of our packaging to be recyclable and not have a big impact on the environment, because what's the point of having a sustainable business if you're not truly sustainable." Lauren, founder of Socorro Society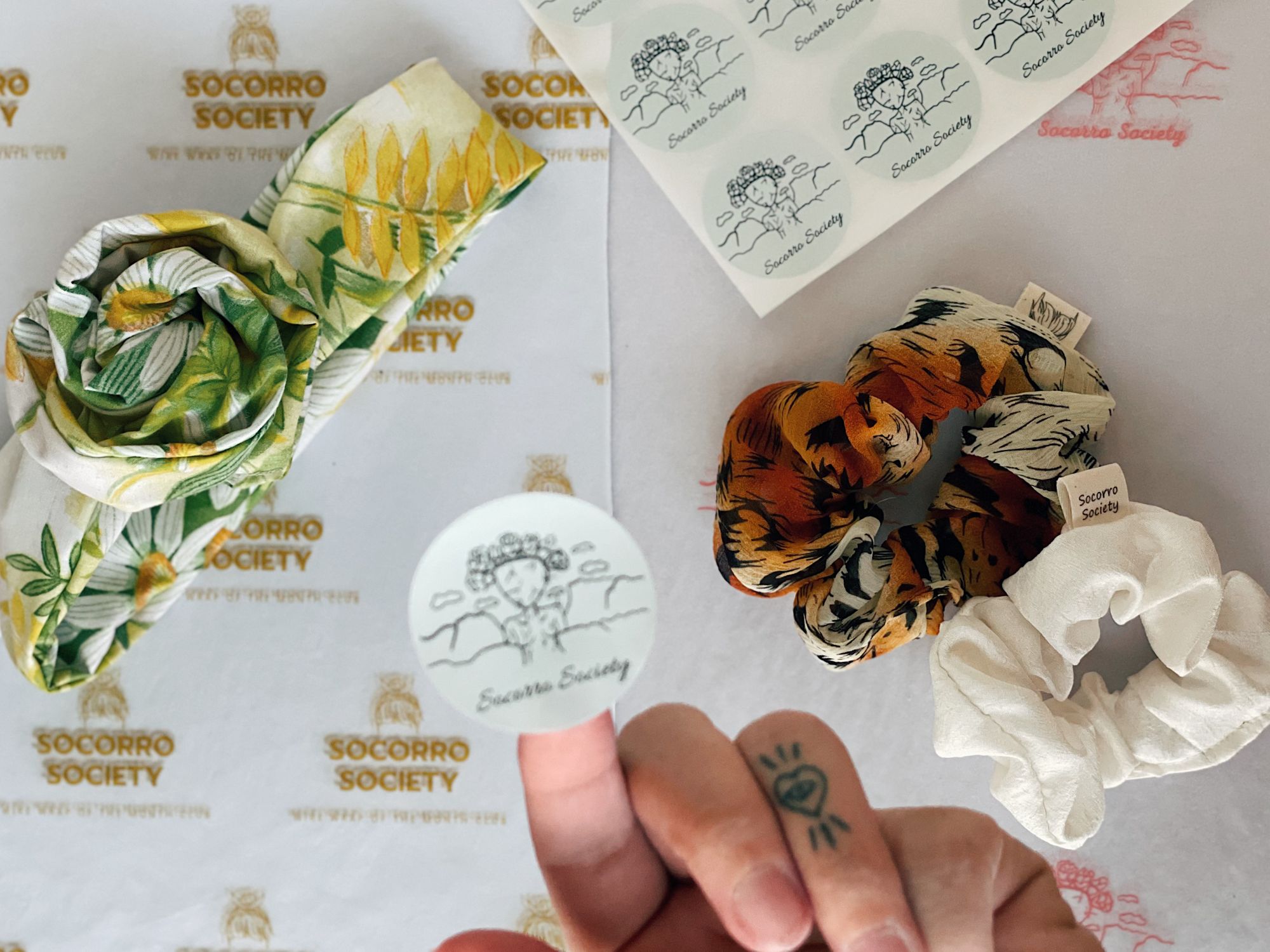 Made by MLO: Blissful, Nature-Inspired Artwork
"It's easy to get distracted by what's 'popular' and what someone else is doing, but the best art comes from within," Michelle, Founder of Made by MLO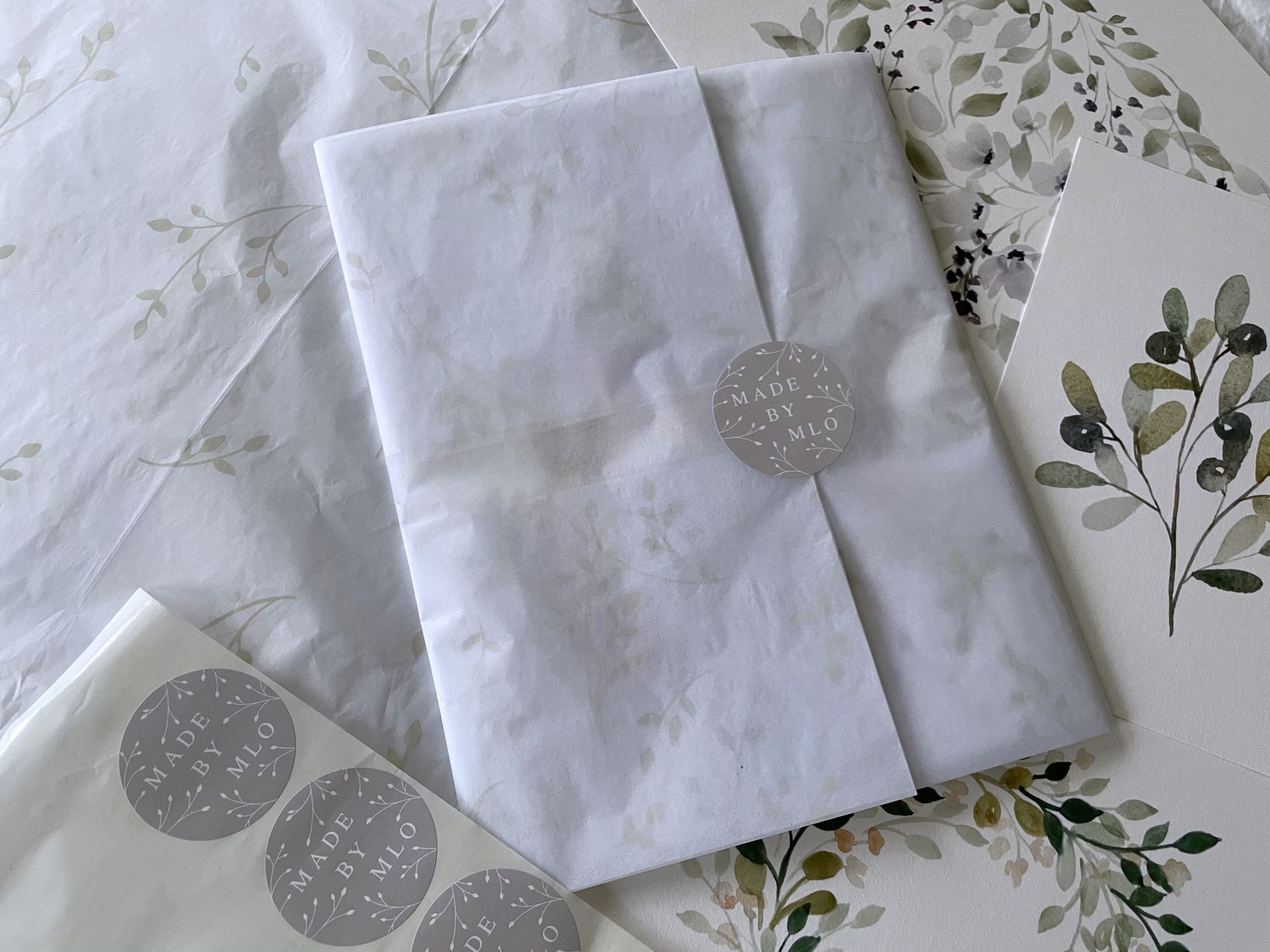 What a Curl Wants: Helping You Love Your Natural Hair
"I want people to remember opening my boxes. I want all my customers to know I appreciate them buying from me and choosing to shop with me." Fleur, founder of What a Curl Wants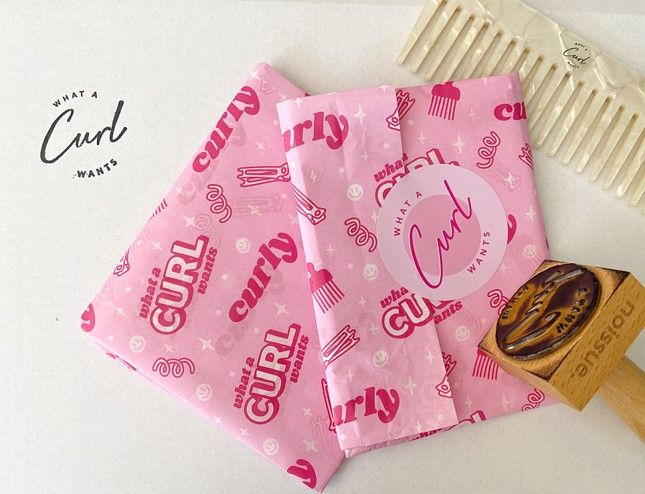 Underway Studio: Illustrating Architecture in Collaborative Silk-Screen Prints
"We are lucky to live in such an exciting and diverse city, and we hope to show a different side to this through our abstract and colorful screen prints." Underway Studio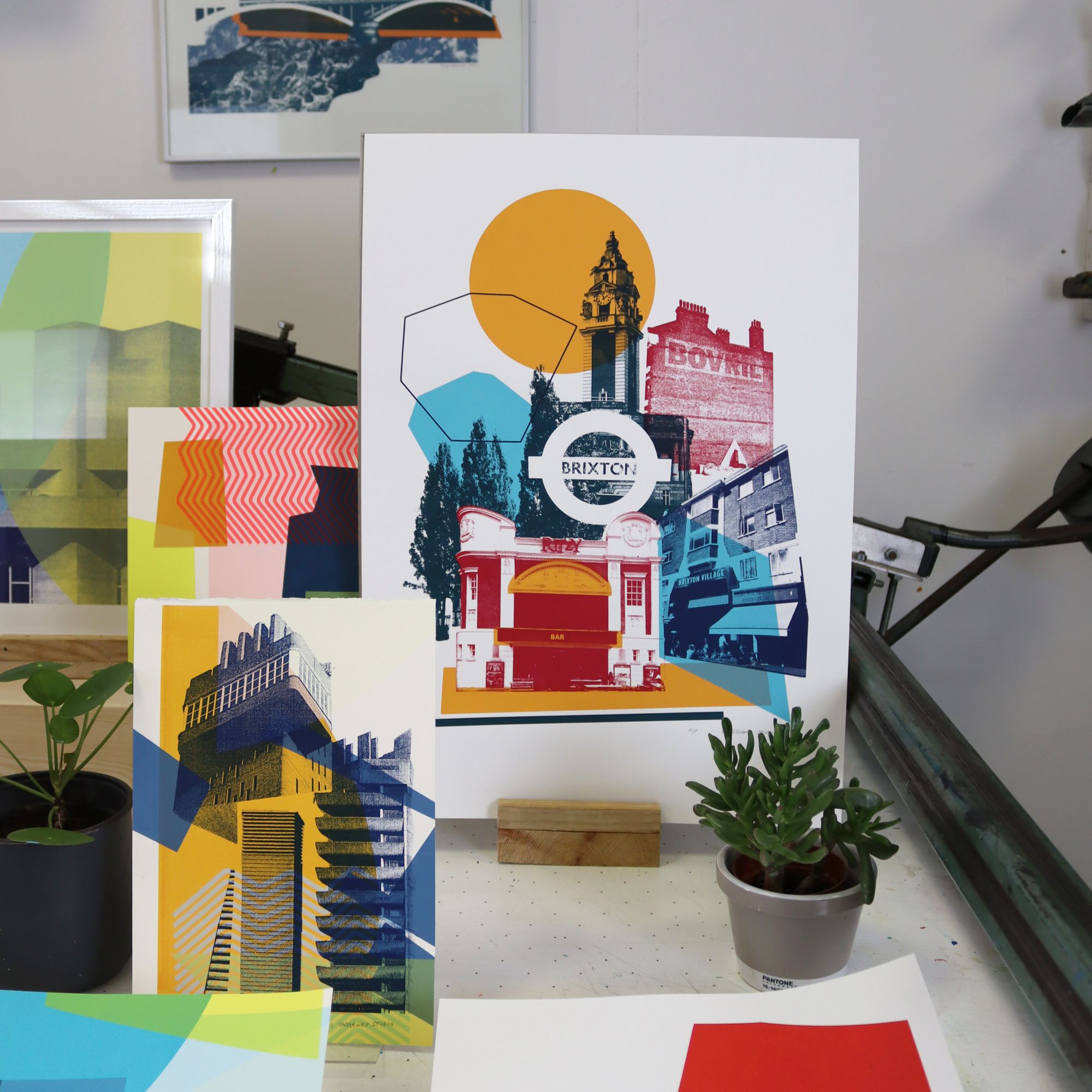 Sunset Yogurt: More Than Just Glass Jewellery
"After all, real art does not aim to please, but to make the audience think and has a message, often uncomfortable." Cosima Montavoci, Founder of Sunset Yogurt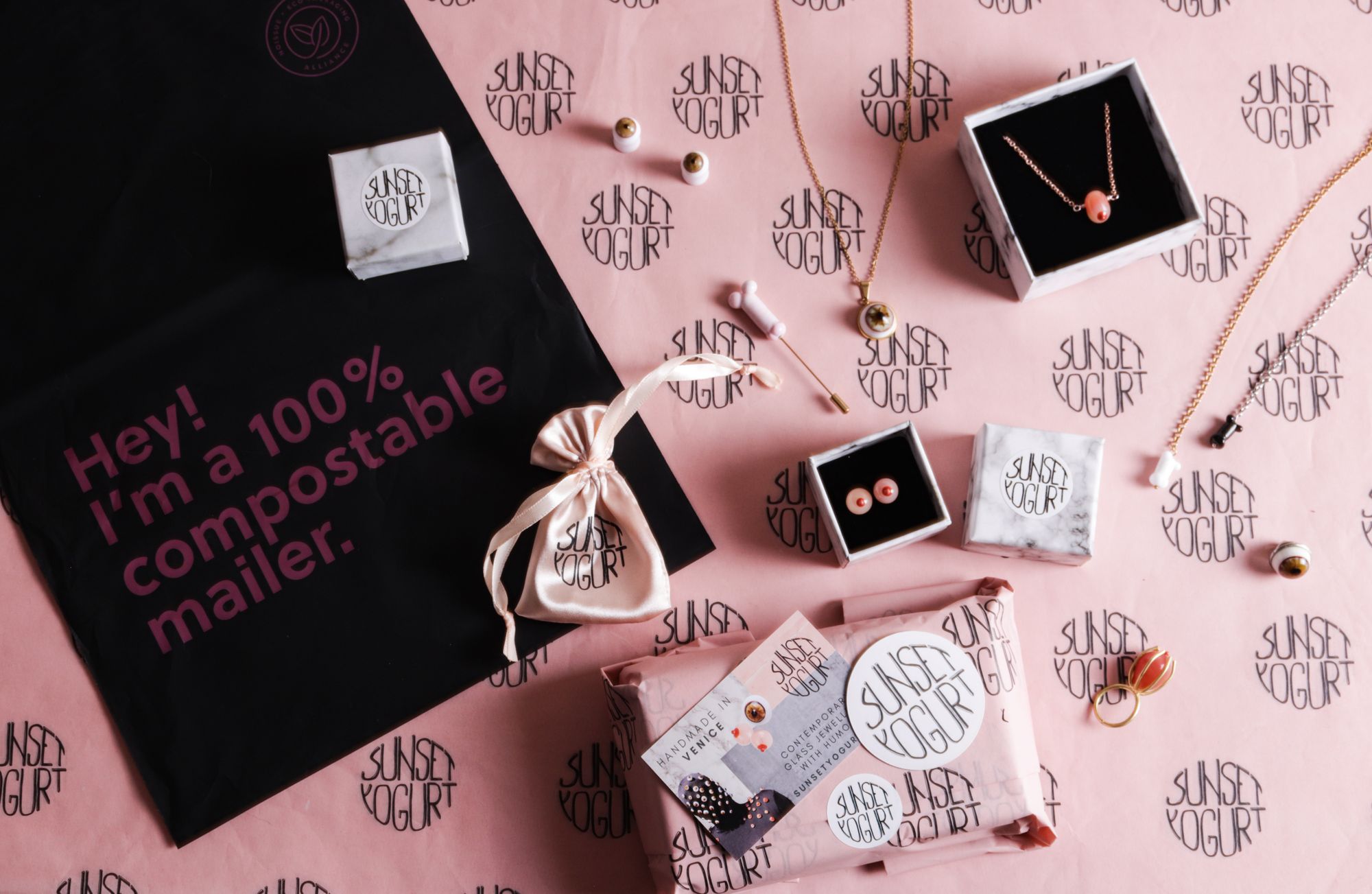 Barabàn Kids: 100% Handmade, Organic Clothing for Kids
"We love the Earth, in all its expression. We believe in the Human ability to make with one's hands, to offer unique handcrafted products." Barabàn Kids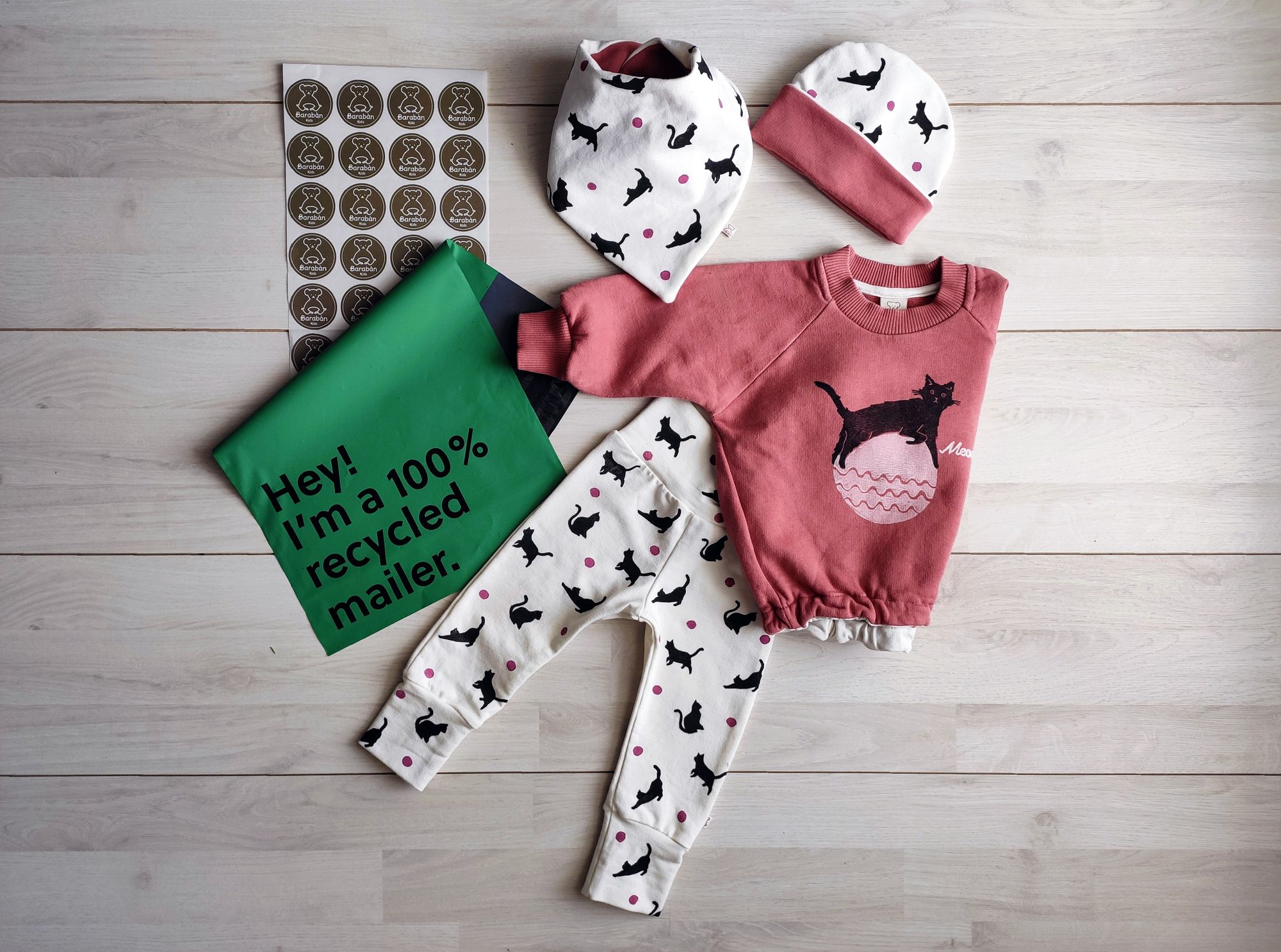 @zekeslunchbox
We love the pop of pink on white for this noissue Sticker design! 🤩 This lively shade of pink for @zekeslunchbox 's arcana moth avatar sticker takes us out of this world! 🚀🌎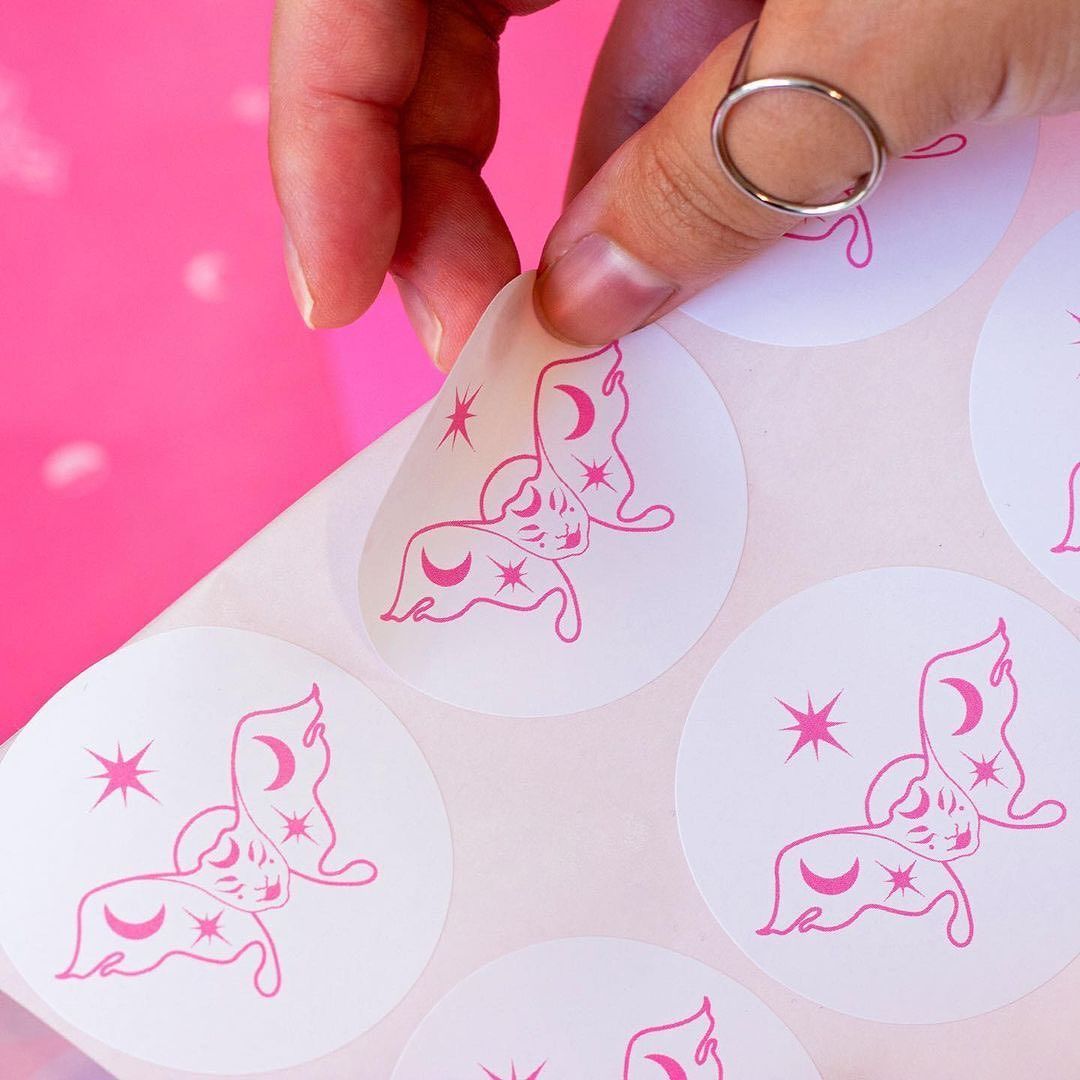 Natural Products for Furbabies and Furparents Alike with Scruffy Little Terrier
"Barney and Sandy and my love of being a dog owner inspire me. I want to help other dog owners enjoy happy, healthy lives with their pets." Michelle, Founder of Scruffy Little Terrier
Saving the Sea through Art with Mora Cornwall
"Having grown up with the sea as my home, I would hate to see it suffer and degrade to the point that my own children wouldn't get to enjoy it as I did." Ella, founder of Mora Cornwall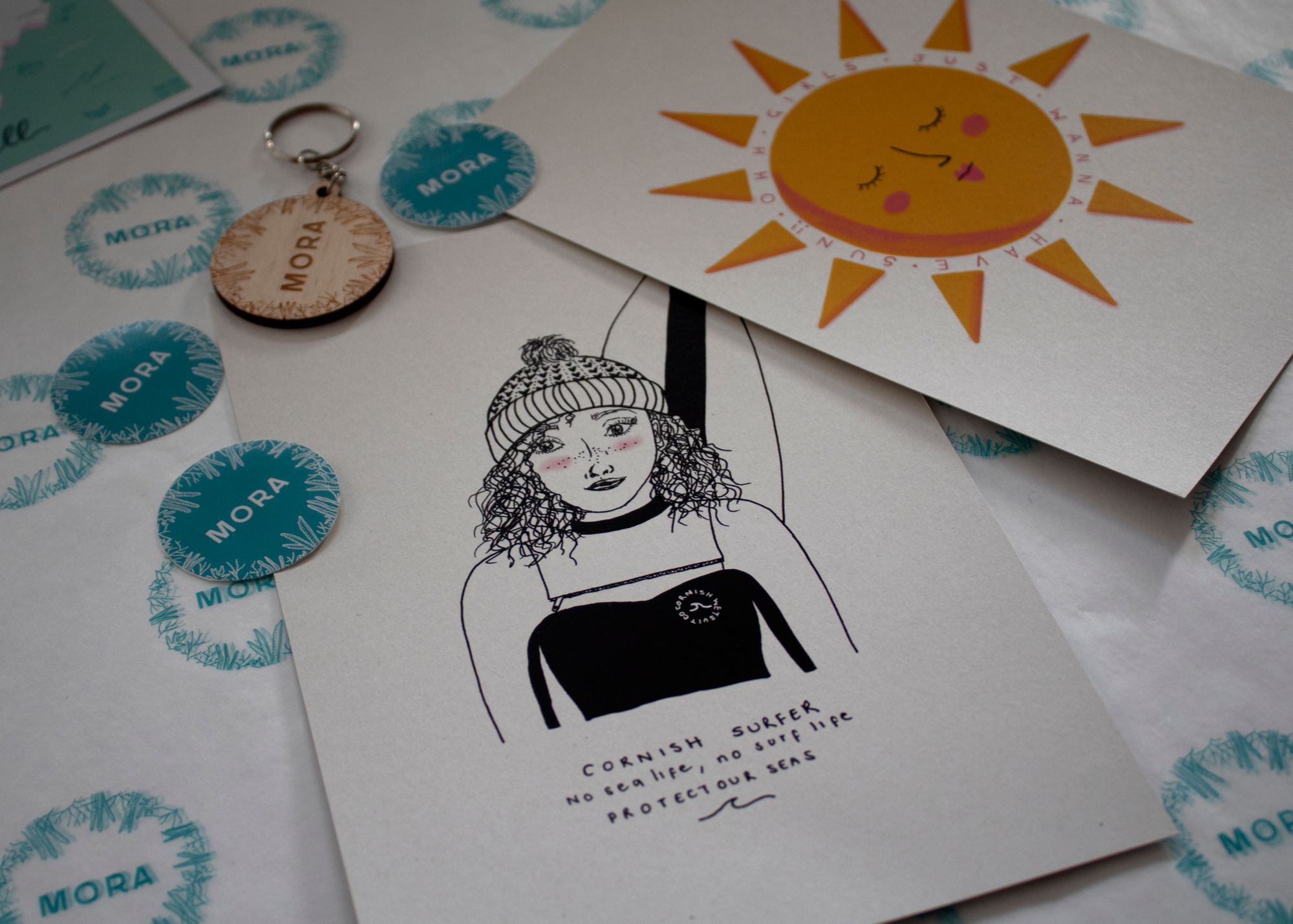 Sleeping w. the Enemy: Stylish and Sustainable Sleepwear
"Learning to live more sustainably and contributing to a better future for our children is paramount, both personally and in business," Founders Kat and Mia of Sleeping w. the Enemy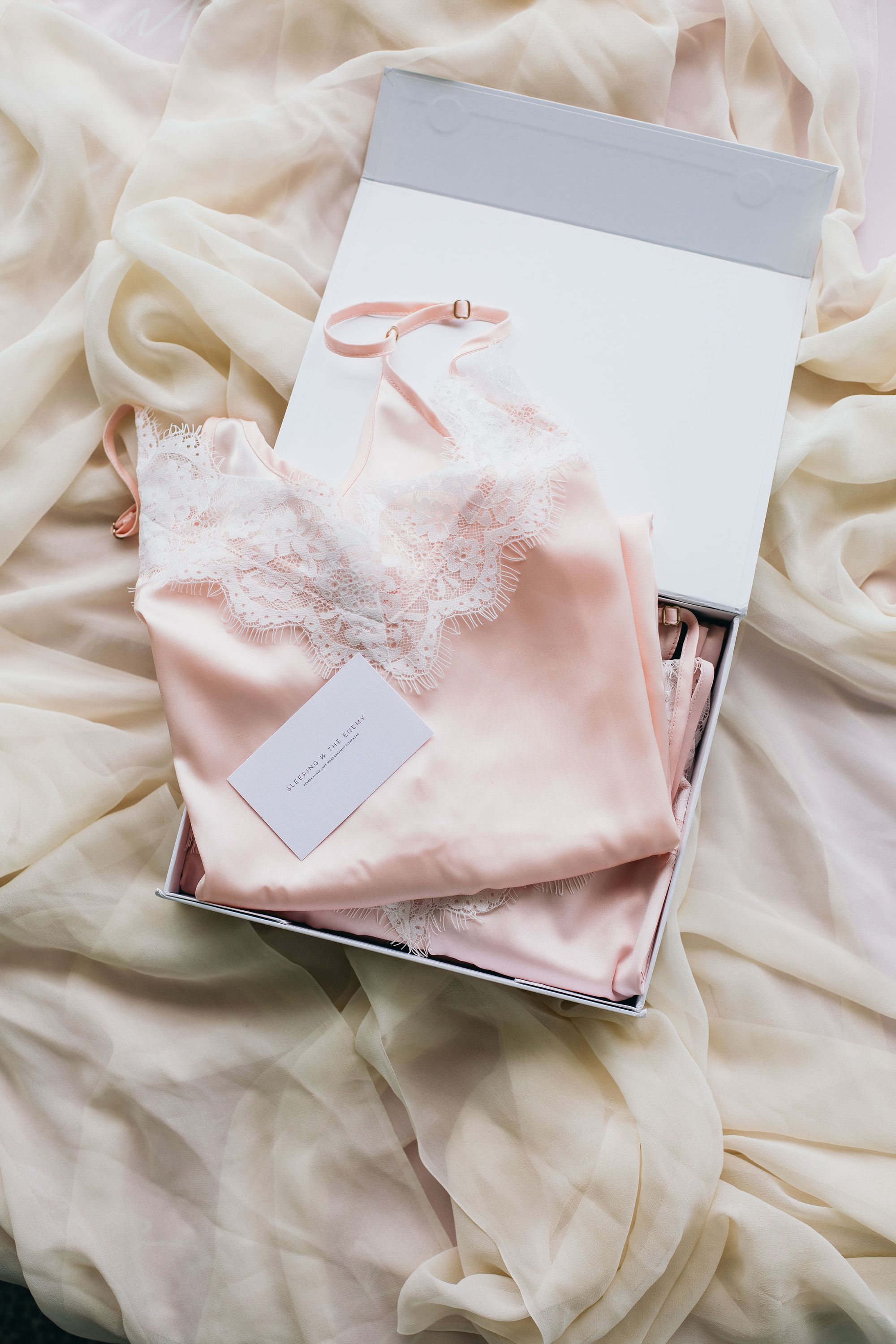 Wardrobe Staples that Promote Sustainability with Viewz
"VIEWZ wants to make a change in the world. We want to leave a positive impact, a better world for younger and future generations. " Melissa, co-founder of VIEWZ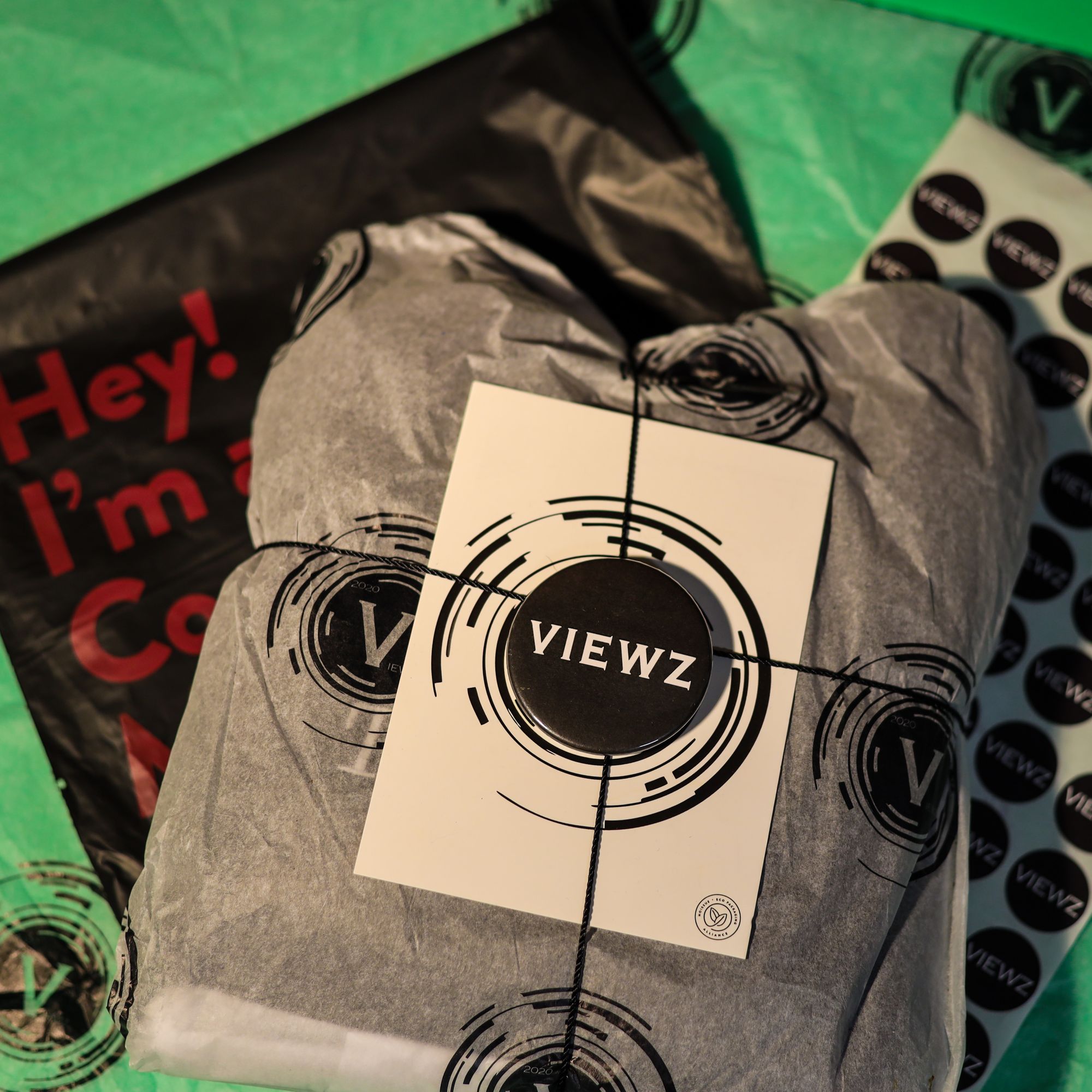 @piperbugshop
Take some wrapping inspo from @piperbugshop ! 😍 How cool is this branded noissue custom tissue that is incredibly used to wrap and show off their products! ✨✨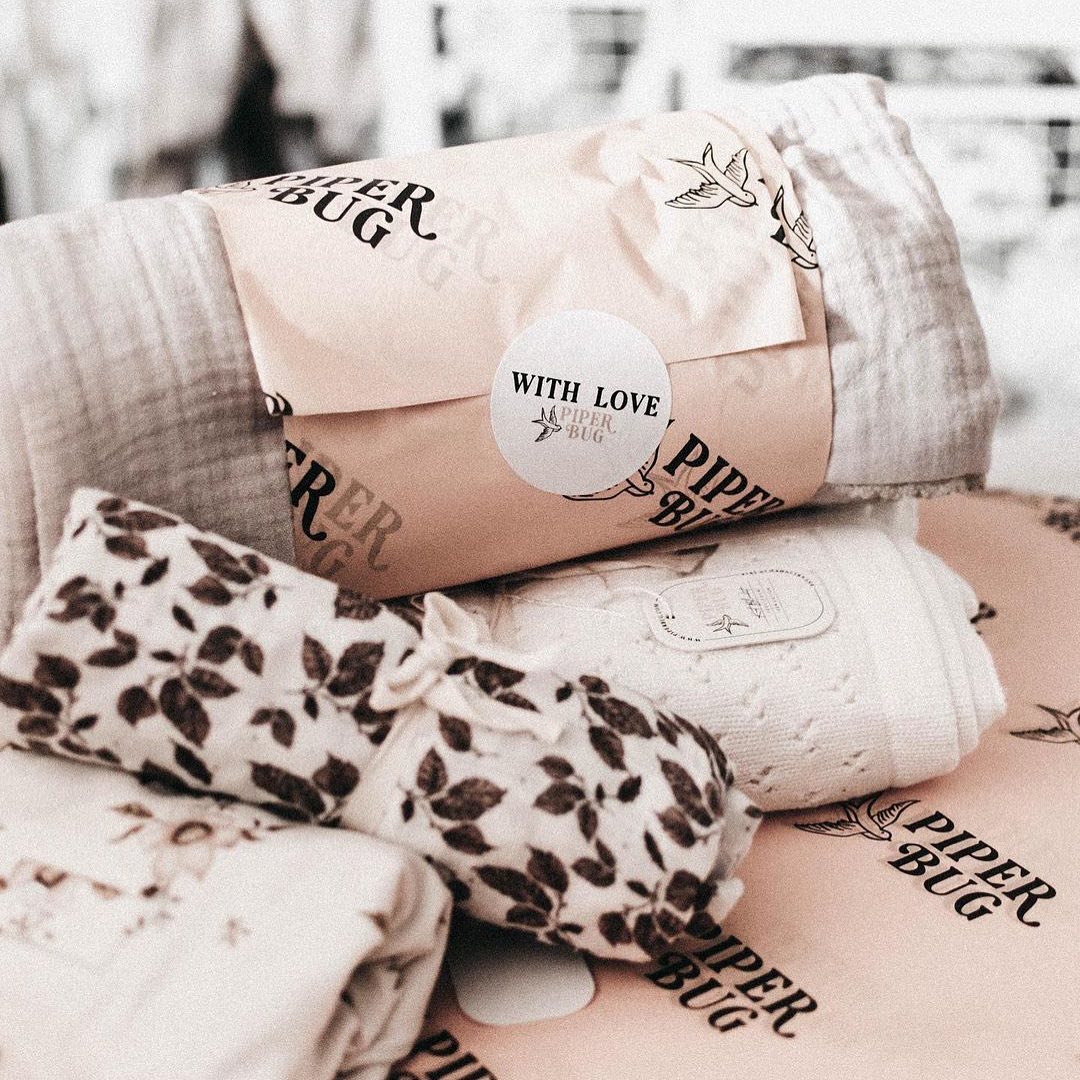 Magical Greeting Cards & Prints with Jessica Blessica
"Continuing to send handwritten cards to loved ones is a great way of saying you are important to me and worth my time and effort." Jessica of Jessica Blessica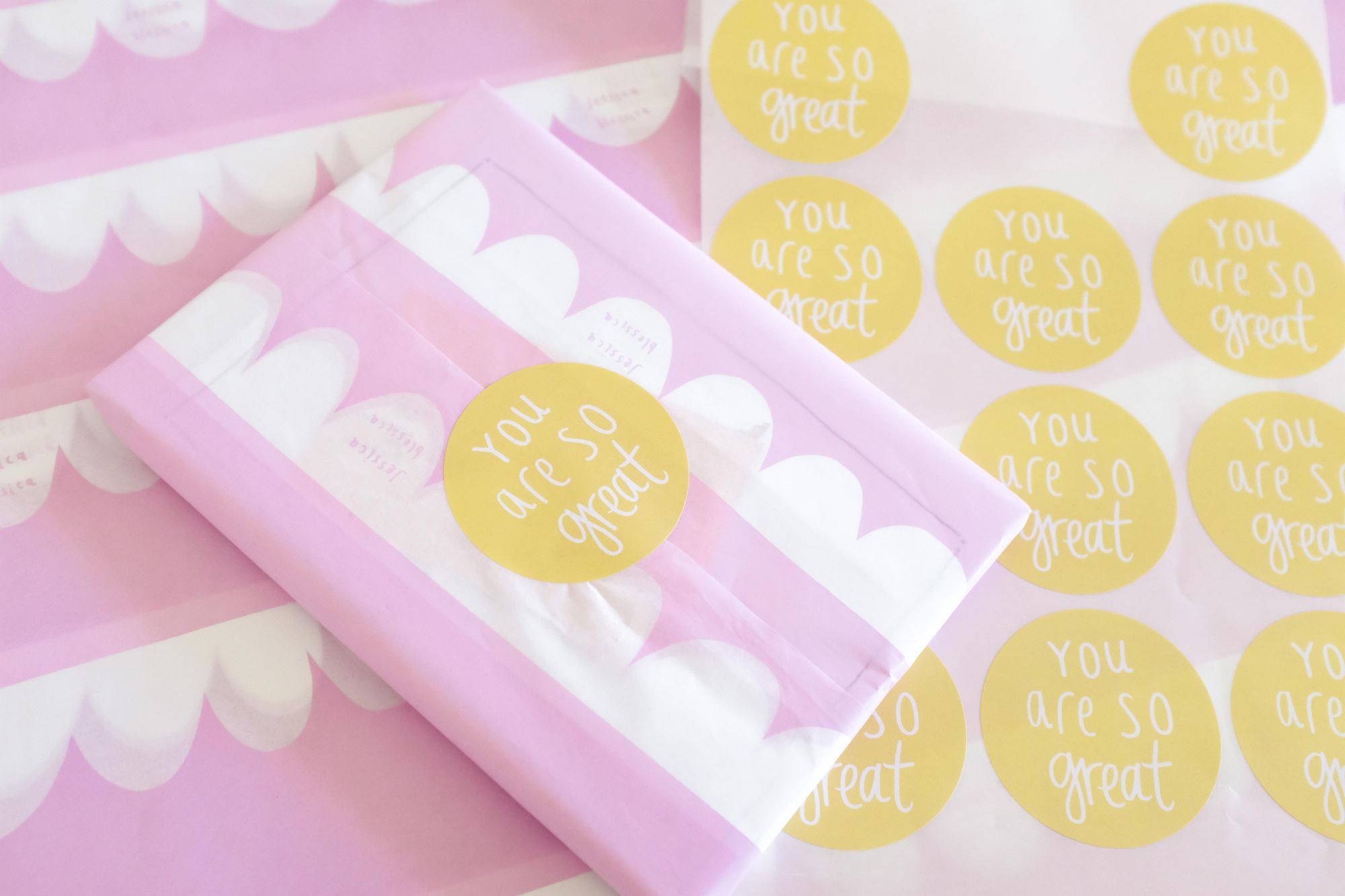 @lilasudssoaps
Incorporating sustainability to your packaging is a great responsibility. 🍃 Kudos to @lilasudssoaps for including the noissue custom packaging to their business' early stages. 🙌🙌 Gushing over the different hues of purple of their noissue tissues, stickers, and paper tape. 😍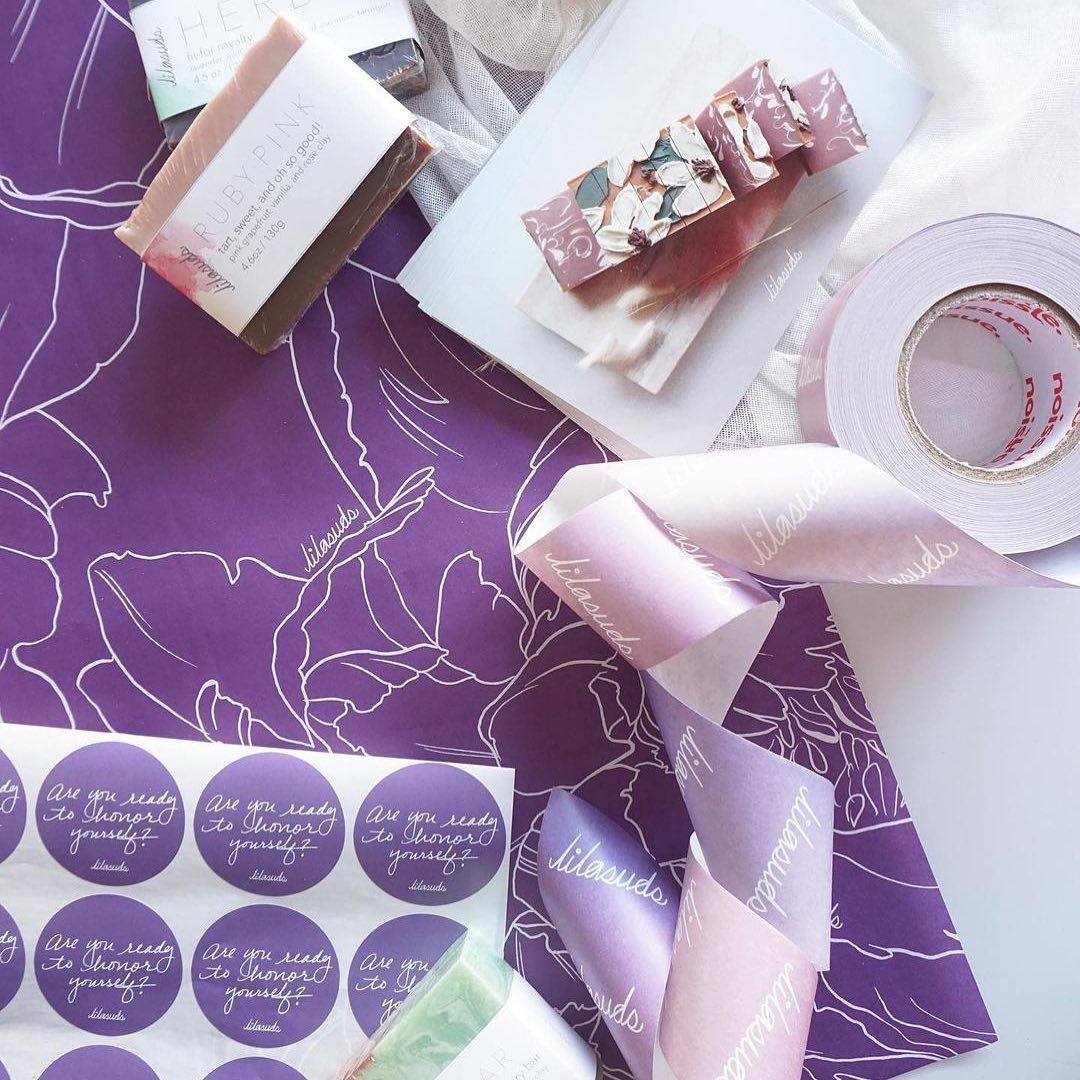 Evening Ink: Creating Meaningful Memories with Calligraphy Art
"I want to inspire people to find beauty in simplicity and for my work to be a vessel for meaningful memories that lasts generations." Eve of Evening Ink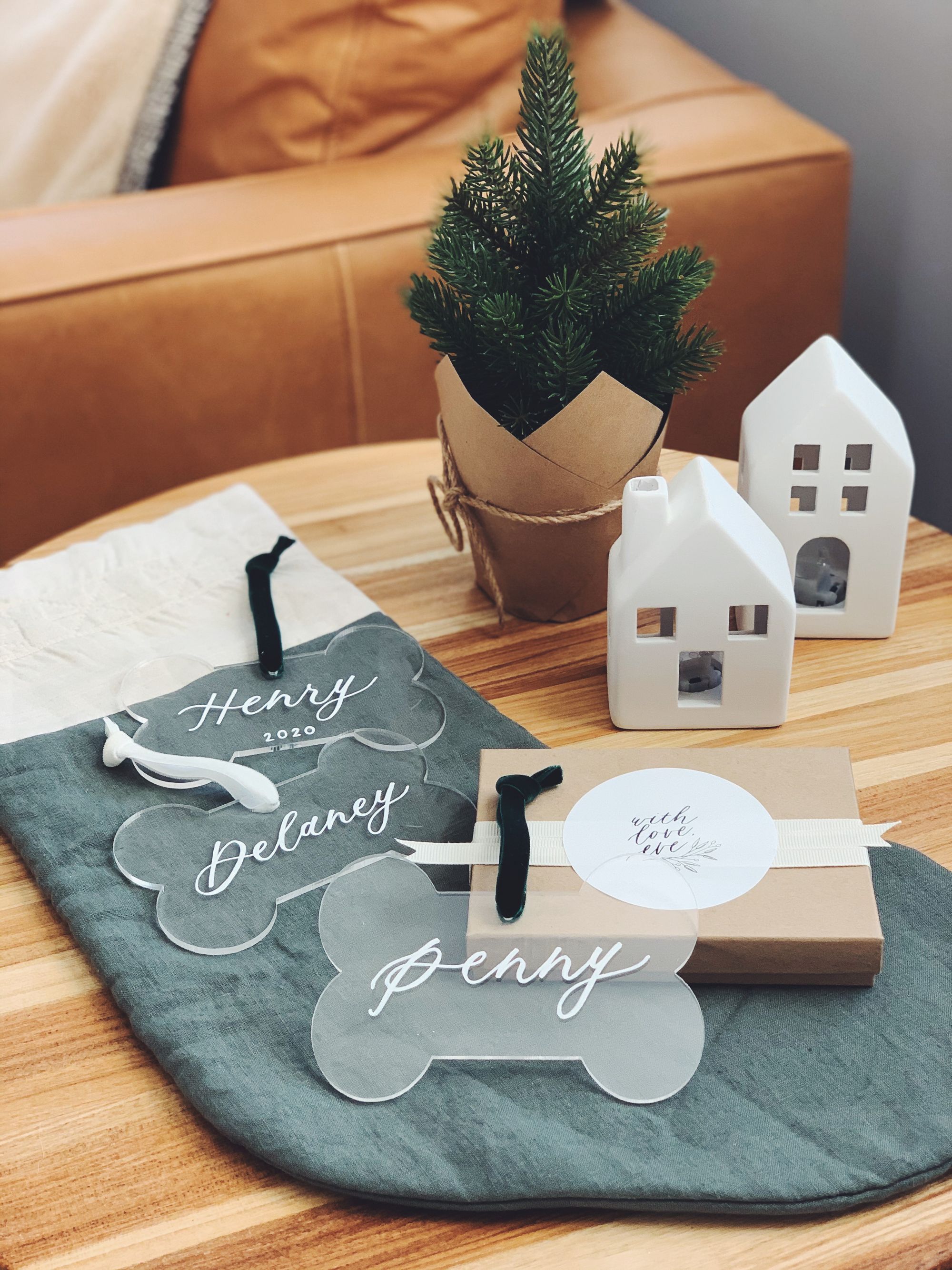 SWF: Promoting a Greener Tomorrow Through Sustainable Fabrics
"In the long term, I want people to associate sustainable practices with SWF, and to consider us as the best alternative to conventional textile producers. Hopefully, this will inspire other producers to follow suite!" Sophie Williamson, founder of SWF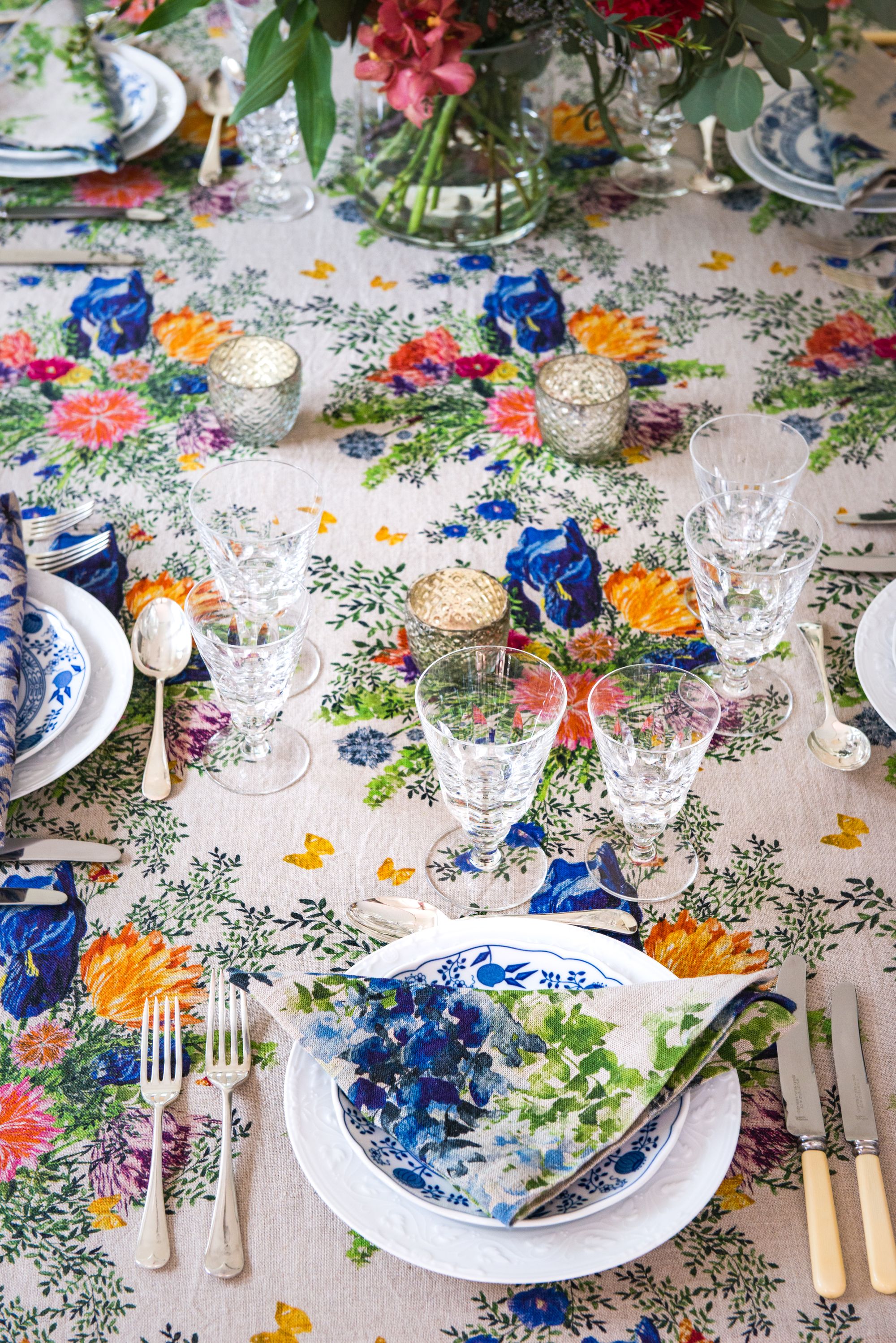 Meaningful Designs on Timeless Pieces with Suki Studio
"I believe we can all do our part to be more sustainable and I love finding new ways to be more eco friendly," Brody Bain, founder of Suki Studio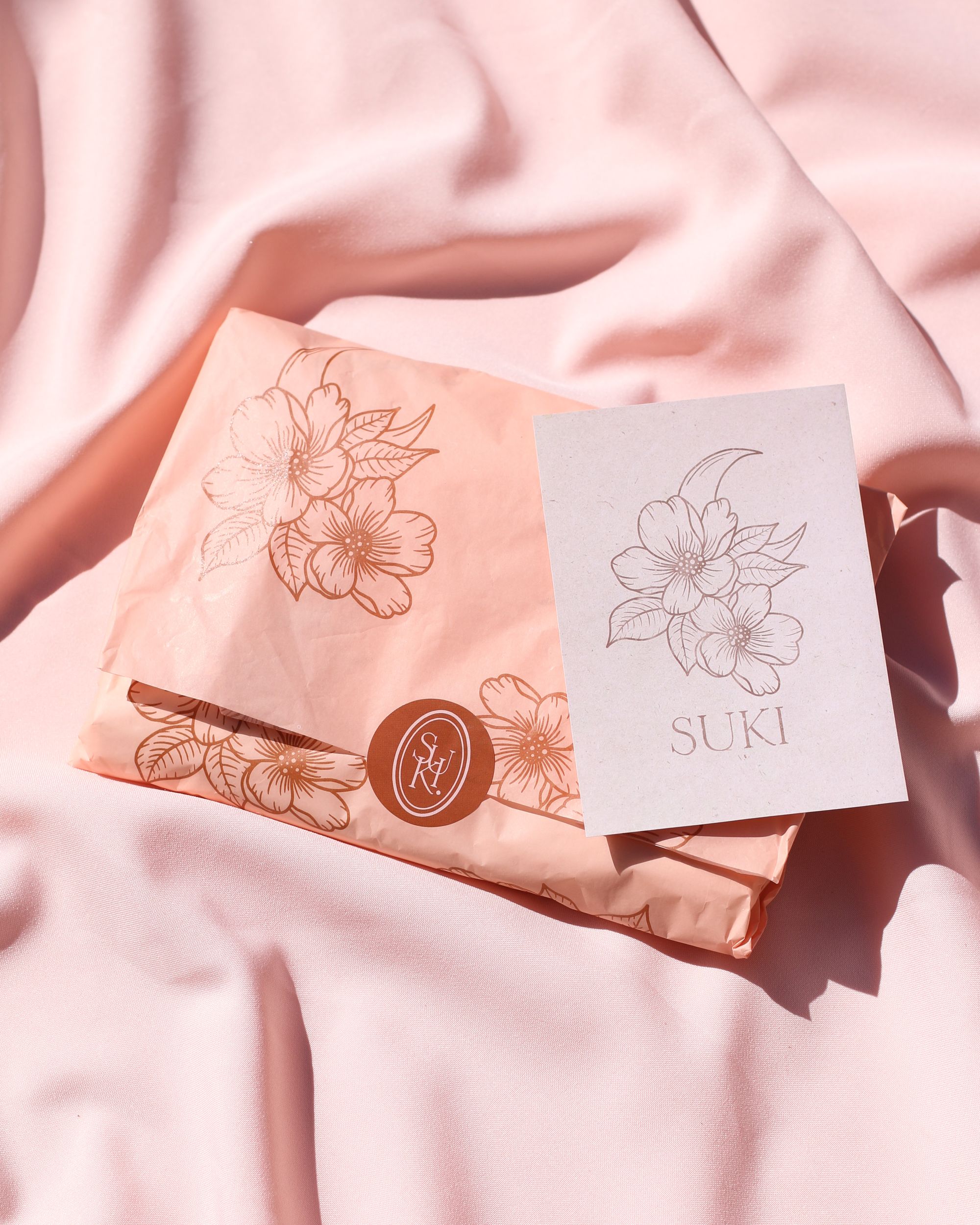 AWOL: Wearable Works of Art for Travel and Art Enthusiasts
"The beauty of our planet is limitless, and so is our imagination. I jump out of bed each morning excited to see how far, and where this exploration will take me next." Alex, founder of AWOL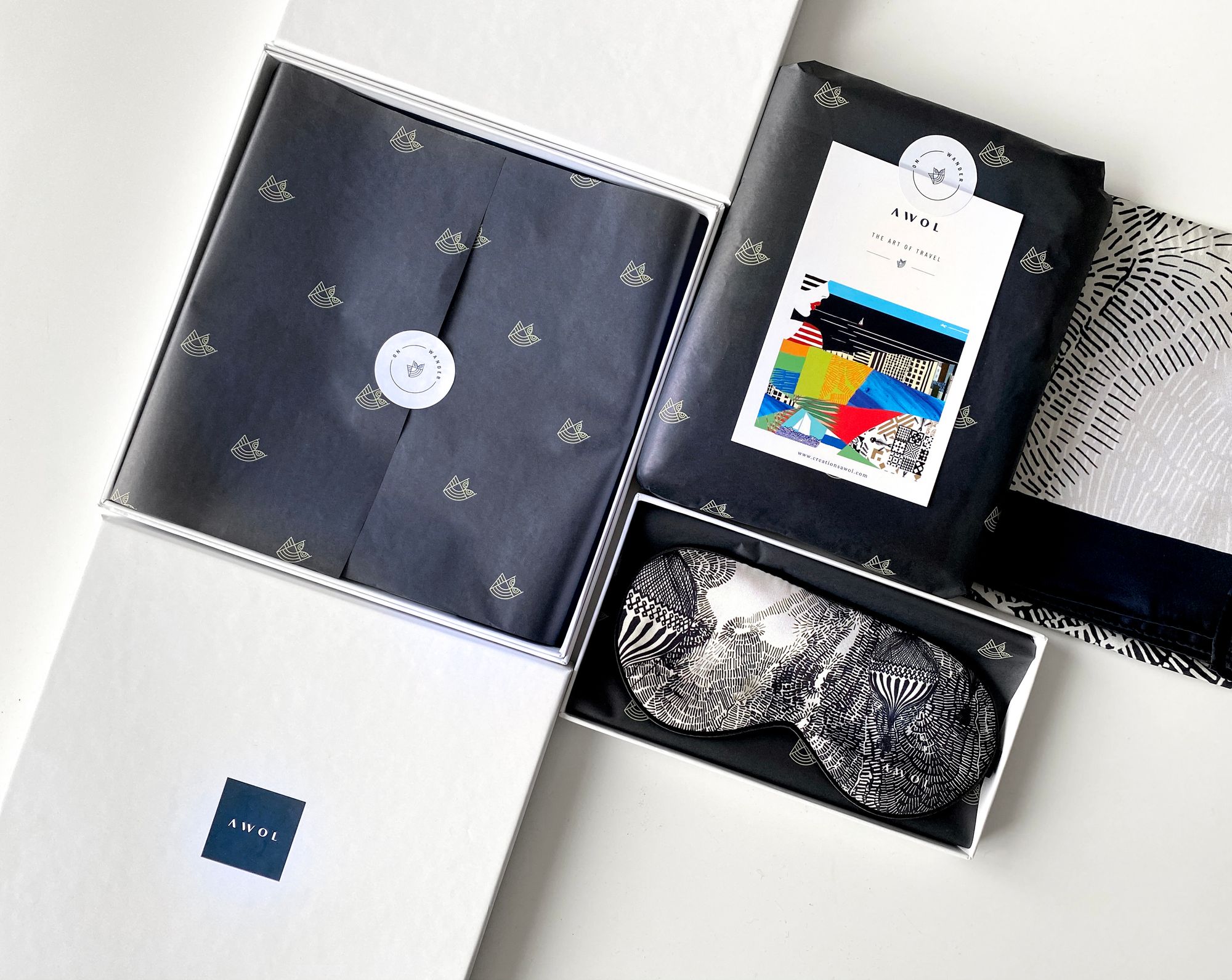 Flaunting Deep Love for Dogs and Design with Dapper Pupper
"It all starts with us individually, adding up to a collective effort to make an impactful change. I do every bit I can in both my personal life and in business to reduce, reuse and recycle." Wanissa, founder of Dapper Pupper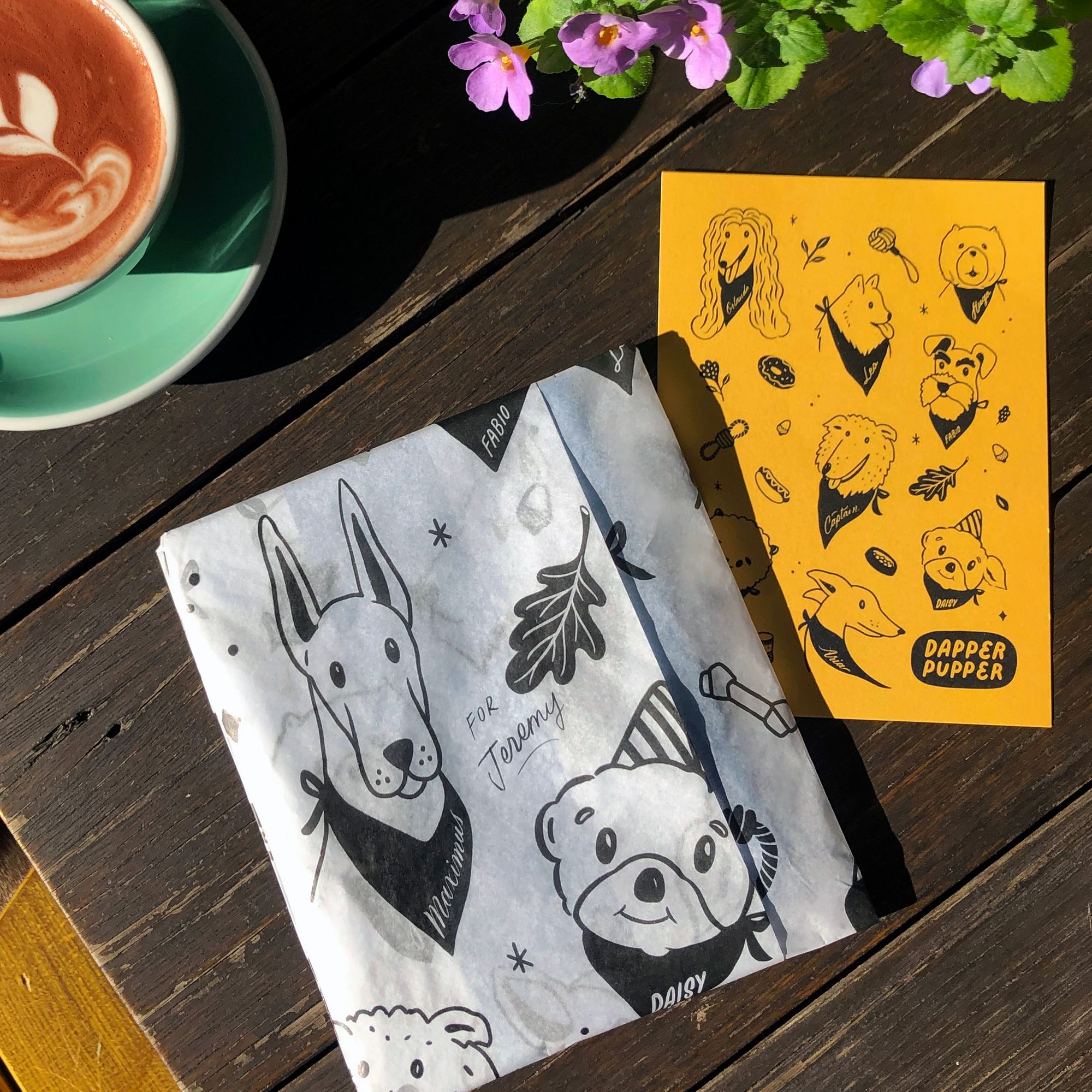 Pâmoison: Artisan Textile Products Made Sustainable
"I felt that every aspect of Pâmoison should consider sustainability, even at a higher cost, and therefore a lower profit margin. Being eco is not cheap, but it has a much higher value long term." Denise, founder of Pâmoison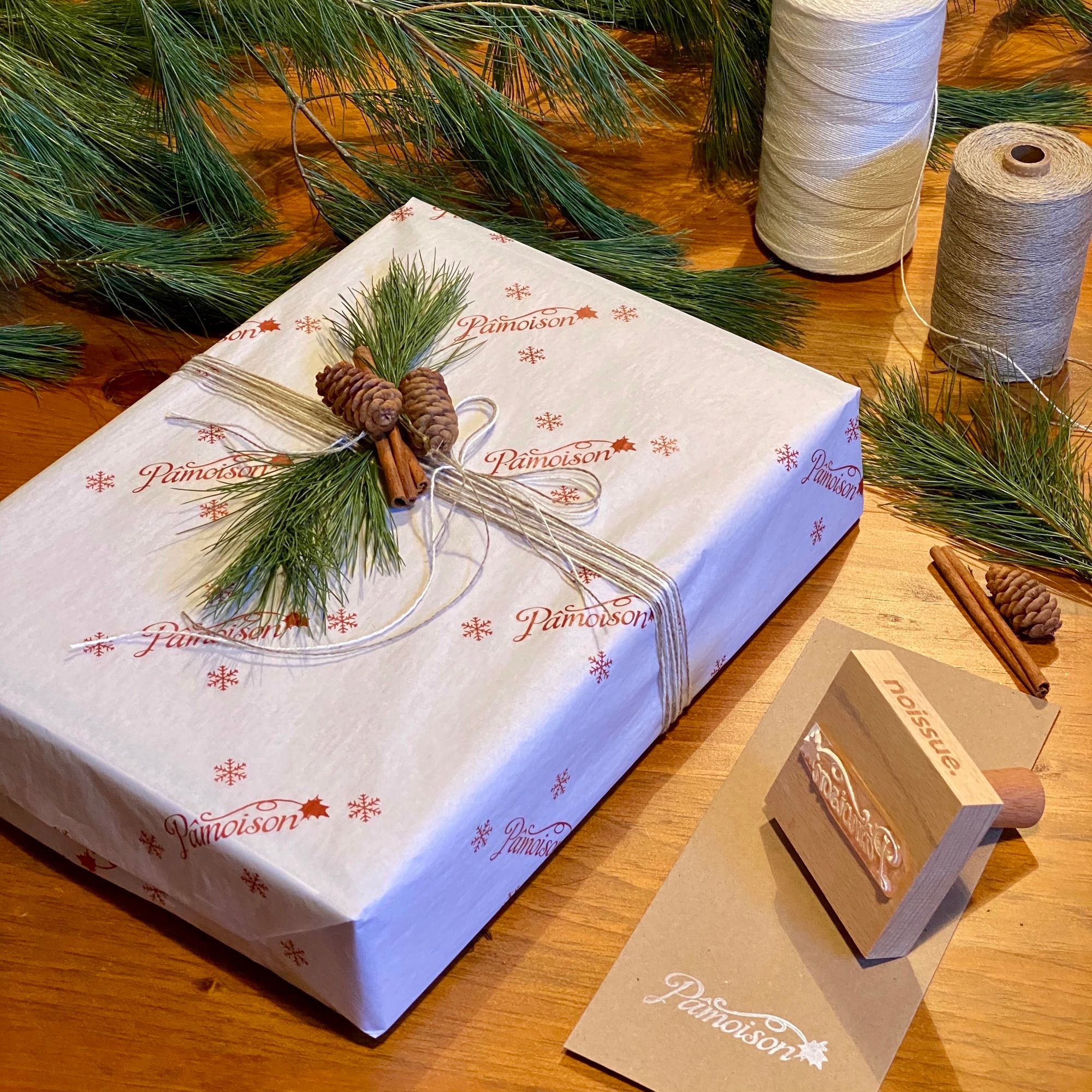 @greenandbare
Elevate your customers' unboxing experience. 🤩 @greenandbare 's custom noissue packaging shows off the brand colors in the sticker and tissue combo. 👍👍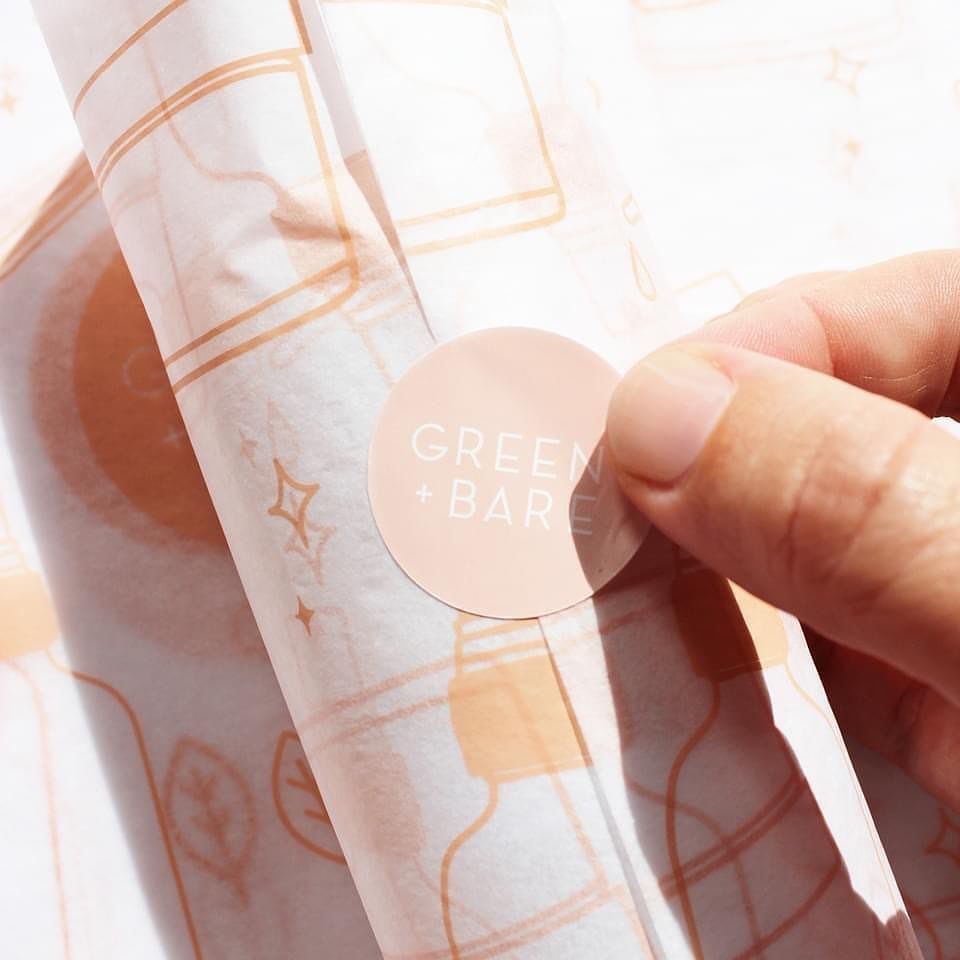 Mr. Plum's Thoughtful Silk Scarves: Wearable Masterpieces
"I want to create a positive alternative in a sea of mass-production – to make individuals consciously think about the number of times they make a purchase vs the amount of wears they have per purchase," Becky, founder of Mr Plum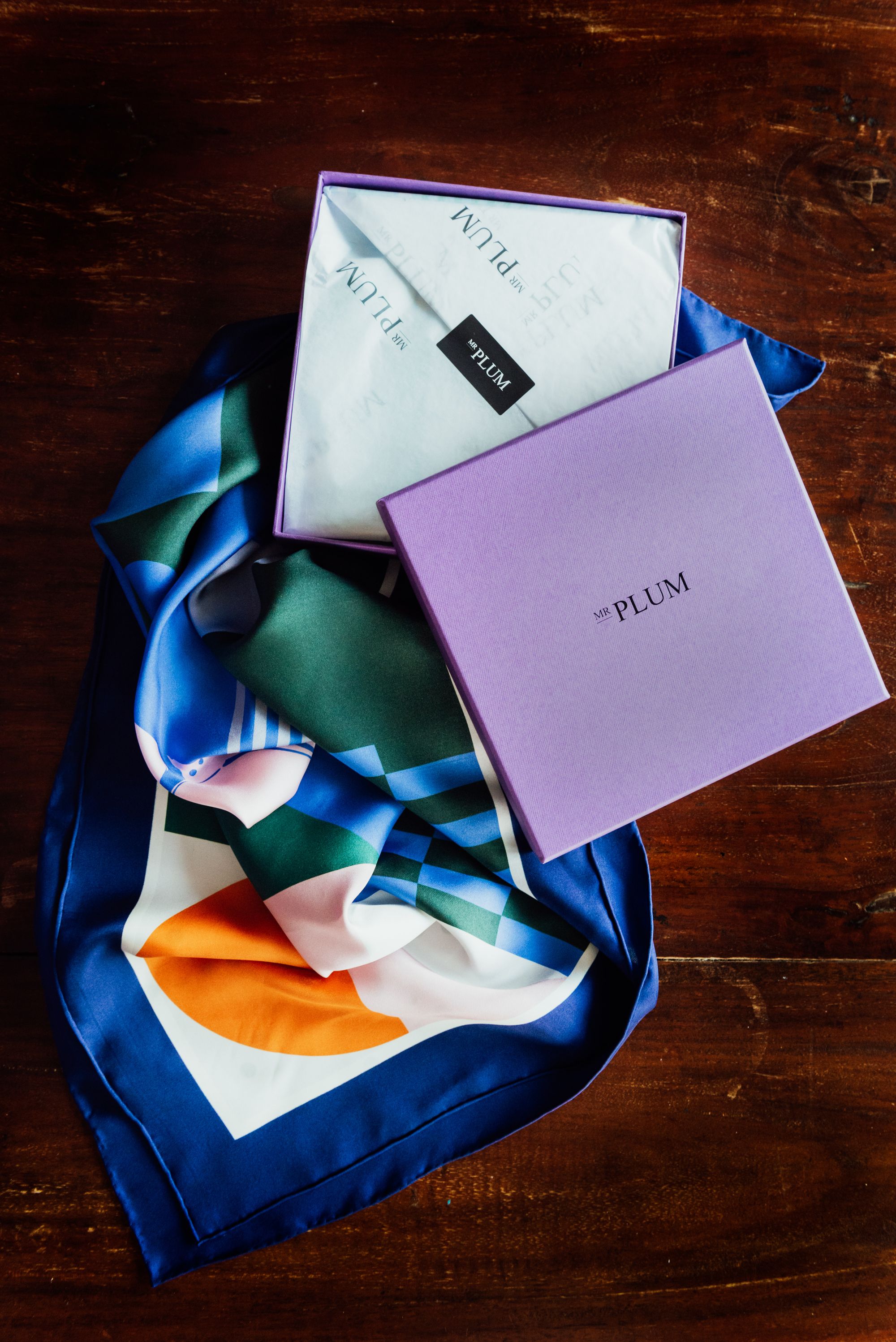 @mrplumsworld
We love a tidy workspace, especially if it features your noissue products! 💪 Ecstatic to see @mrplumsworld 's noissue packaging front and center in their work station! 😍😍 Show us how you store your noissue products #noissueworkspace 💭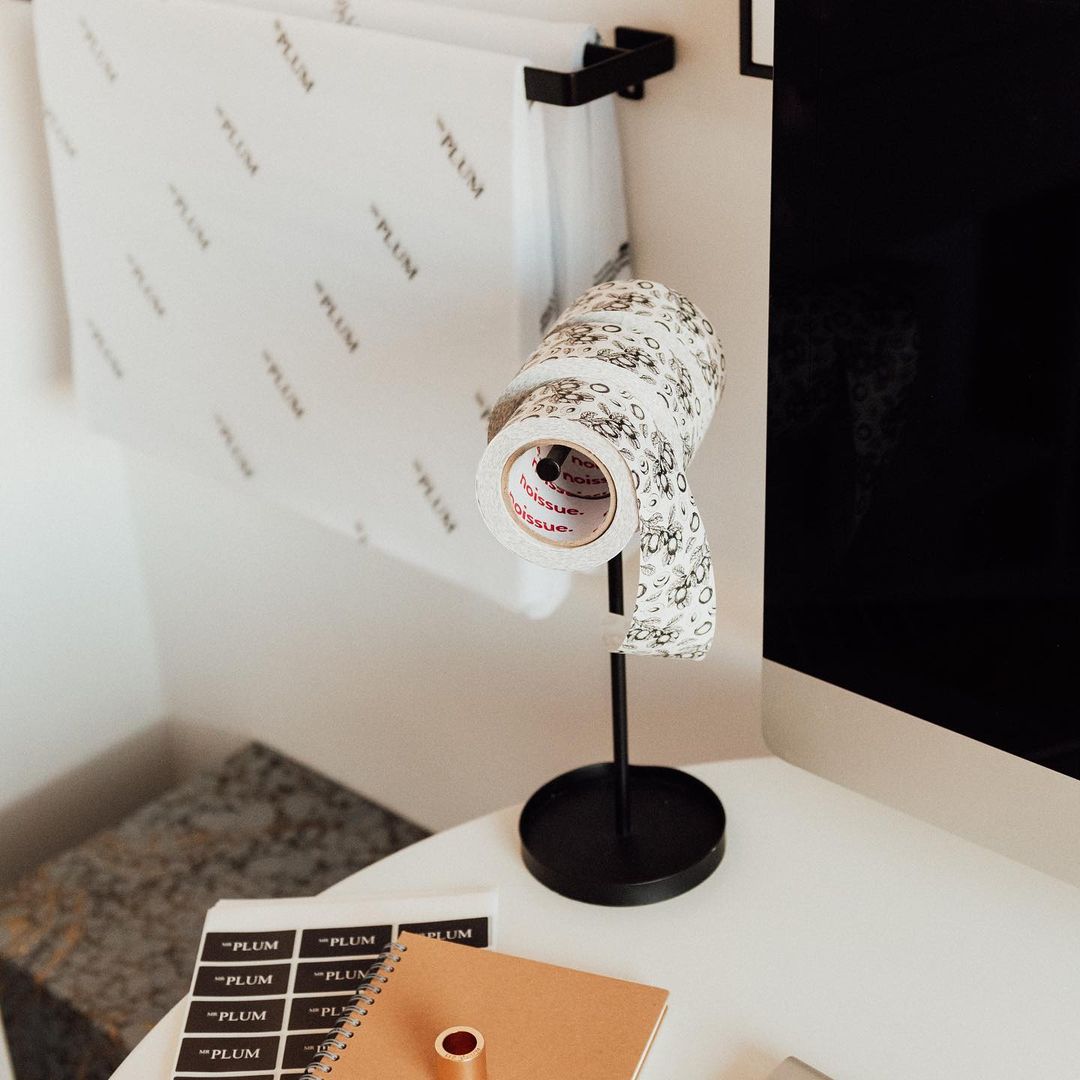 @mi_blushe
There's something about small packages that capture our hearts. 💖 @mi_blushe has us swooning over their neatly packaged product wrapped in their purple on white custom noissue tissue, and finished off with their cute little branded noissue stamp!✨✨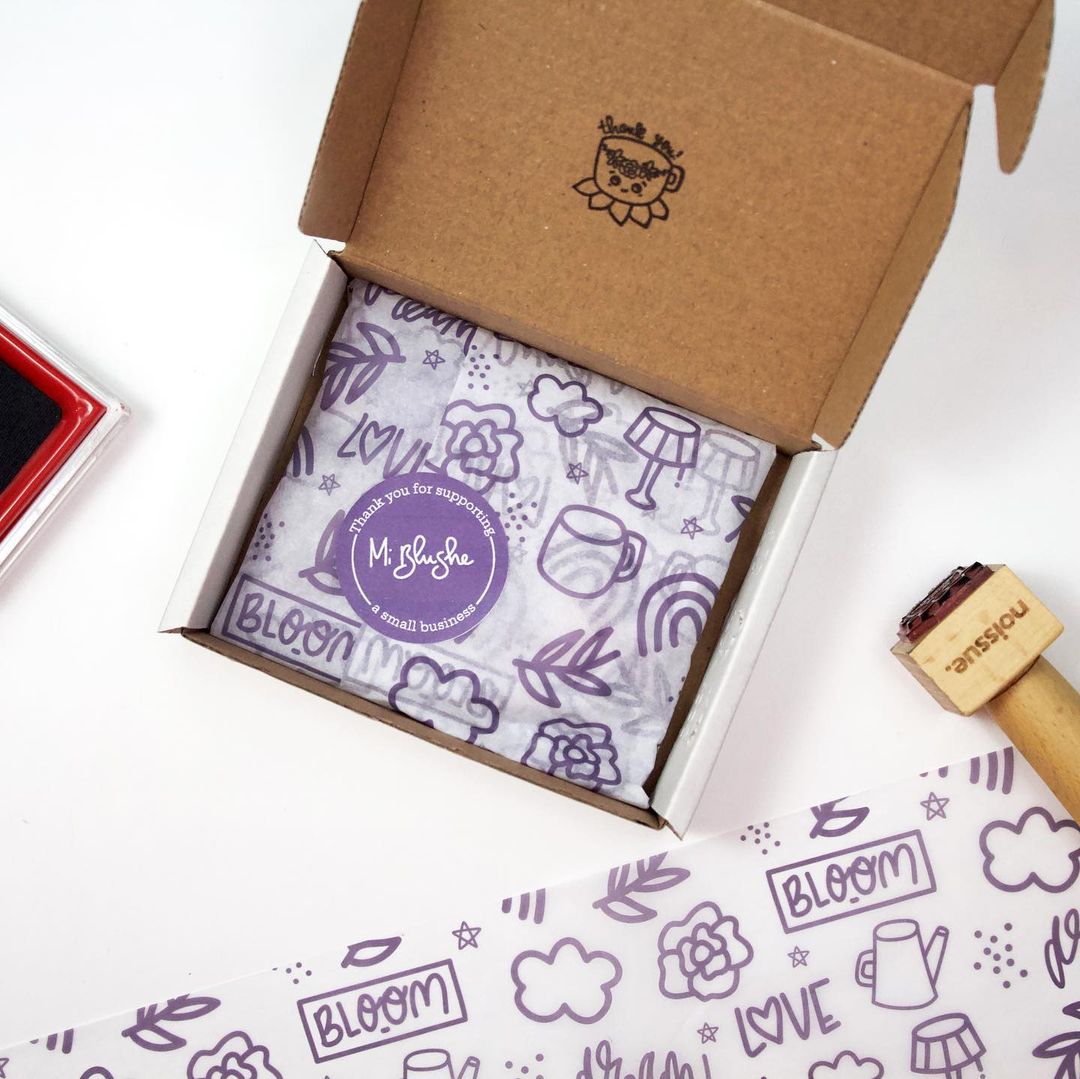 Thom Bargen: Honoring Coffee Farmers with Quality Coffee
"The product we built our company on literally is fading away without some sustainable impacts being made on all levels of the supply chain." Thom Bargen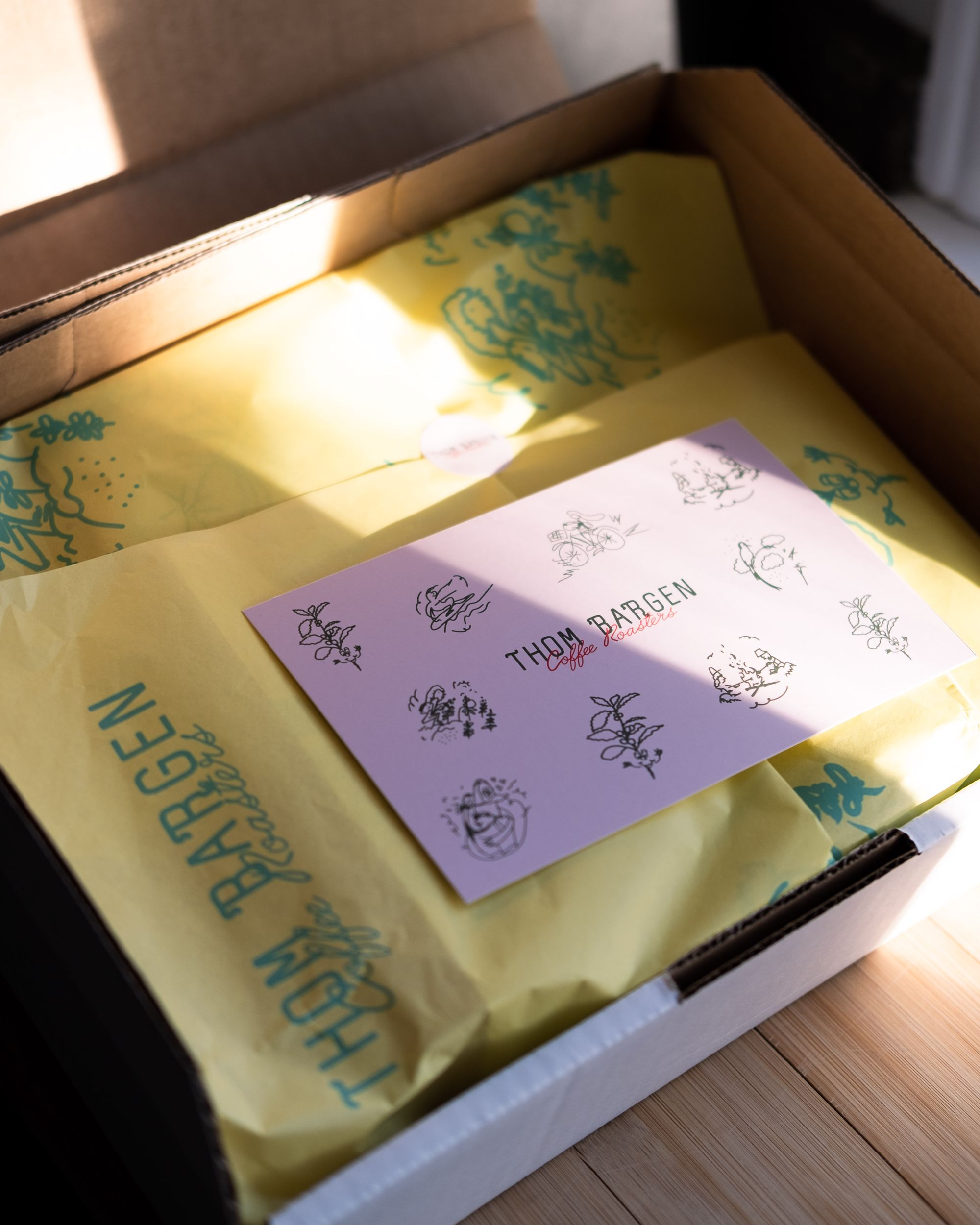 9 Packaging Design and Sustainability Trends to try in 2021
Regenerative packaging, detailed designs and pops of color are going to be big in packaging this year. Here's 9 trends to try for your brand.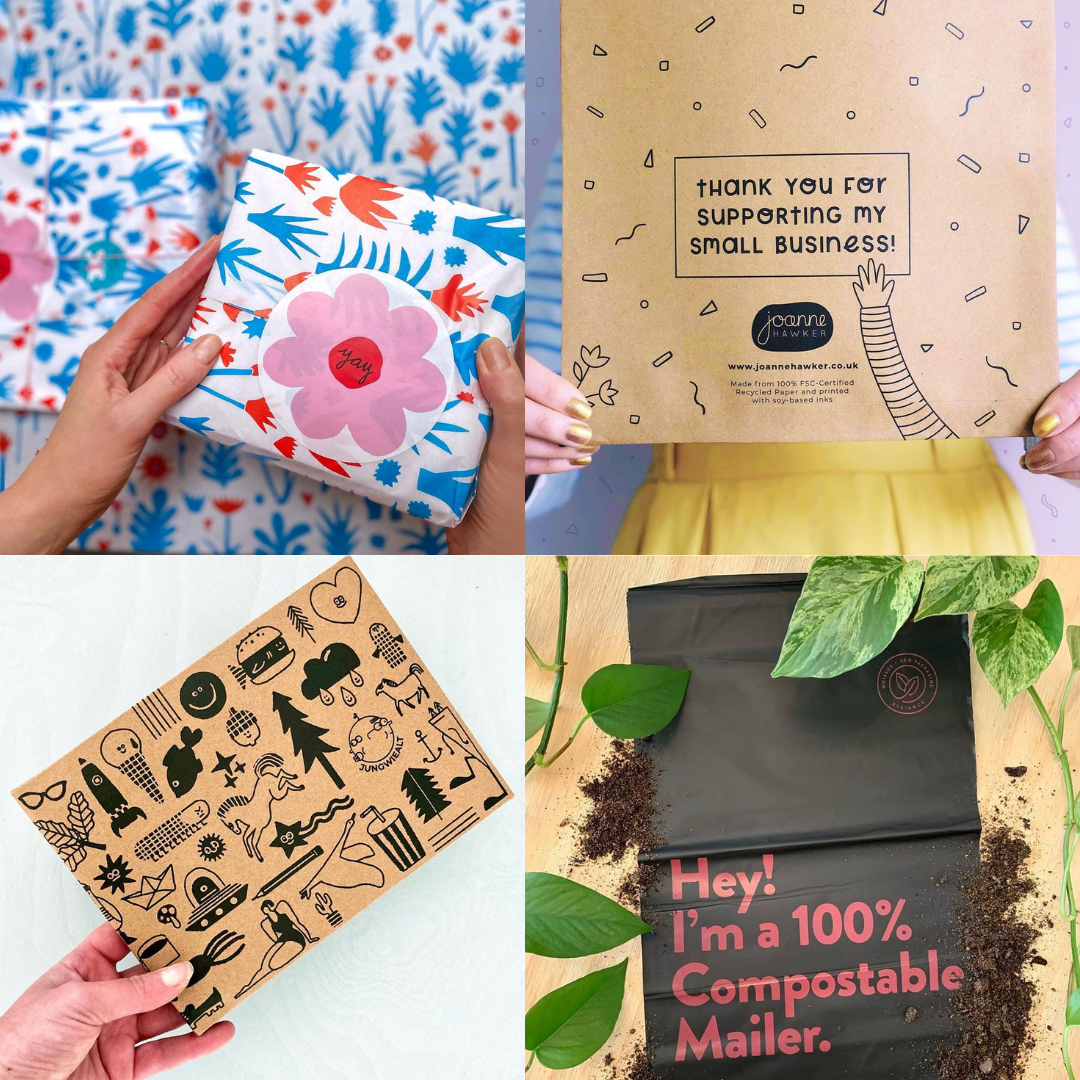 Creatives: DSR Branding x Saint Franco
"We exist to empower business owners and employees to tell their stories and create better businesses," Dan Rowell, Brand Strategist and Director of DSR Branding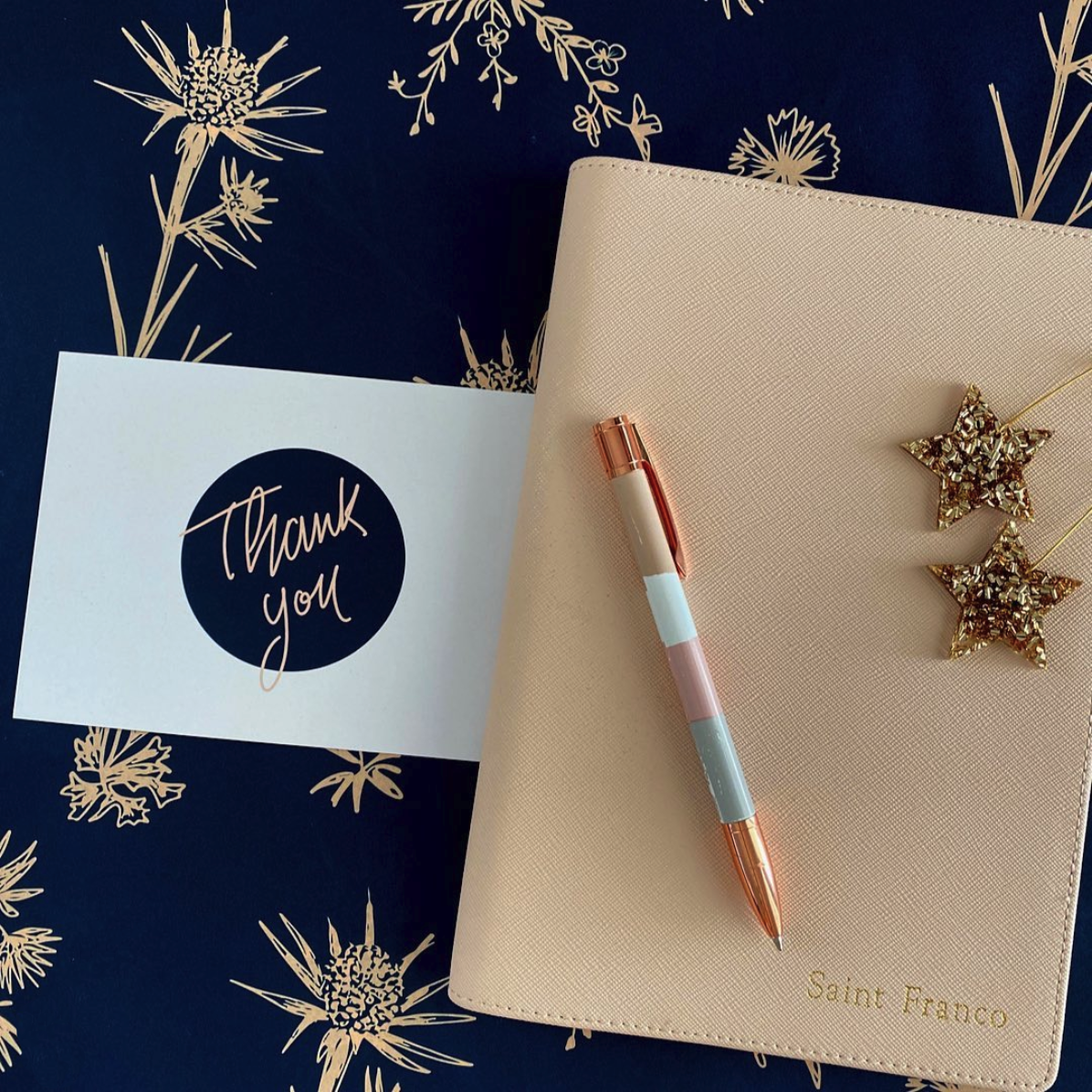 @rachelcorcoranillustration
Wishing you good tidings and joy! We love to see how you're wrapping/unwrapping for the holidays! 😍 This noissue tissue, cards, and sticker spread by @rachelcorcoranillustration is perfect for the festivities. 🎄✨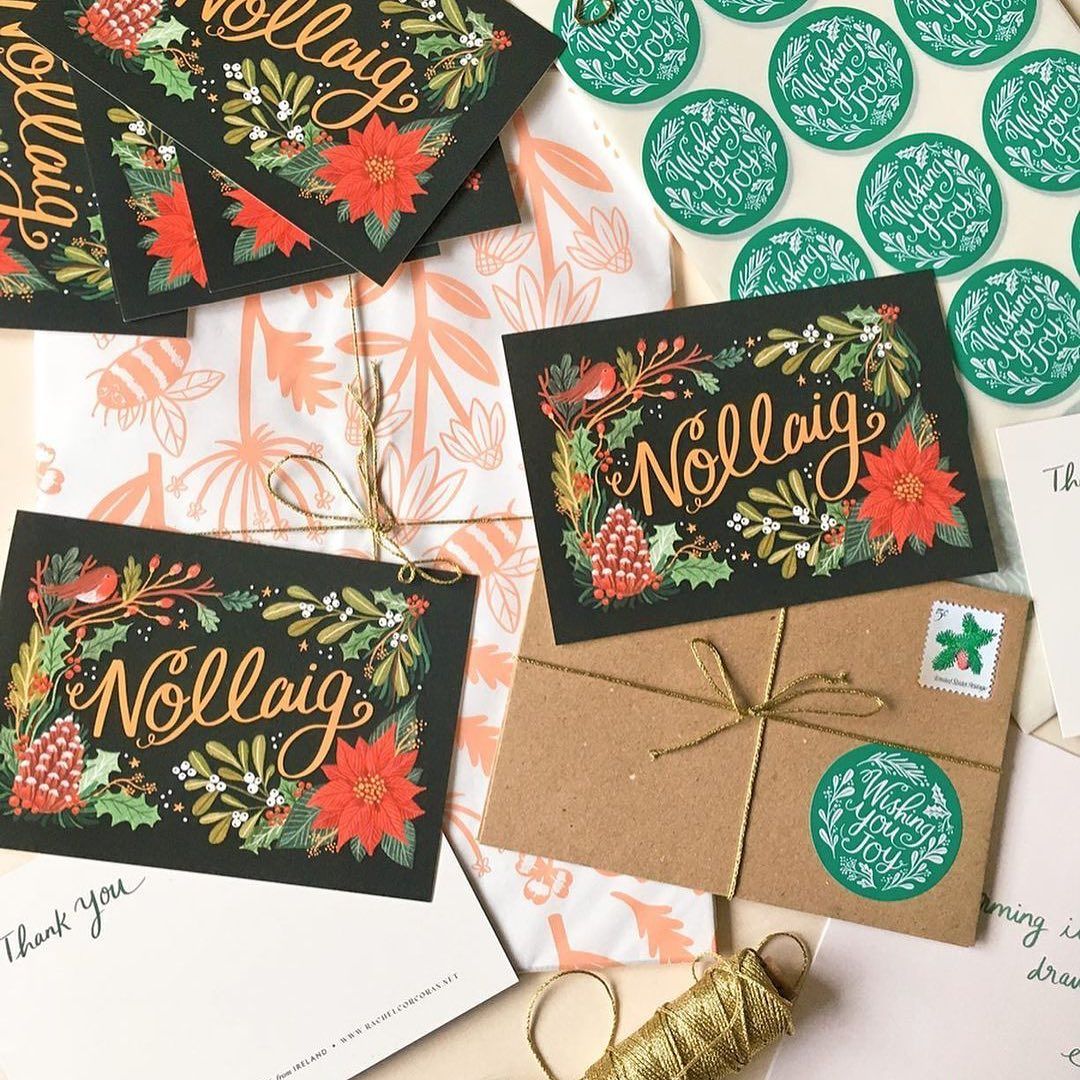 @stefanieshank
Happy Holidays! This noissue custom tissue design is brought to you by @stefanieshank ! Perfect for the Howlidays! 🐶🎅 Merry Christmas from all of us at noissue! 🎄🎁🎉💖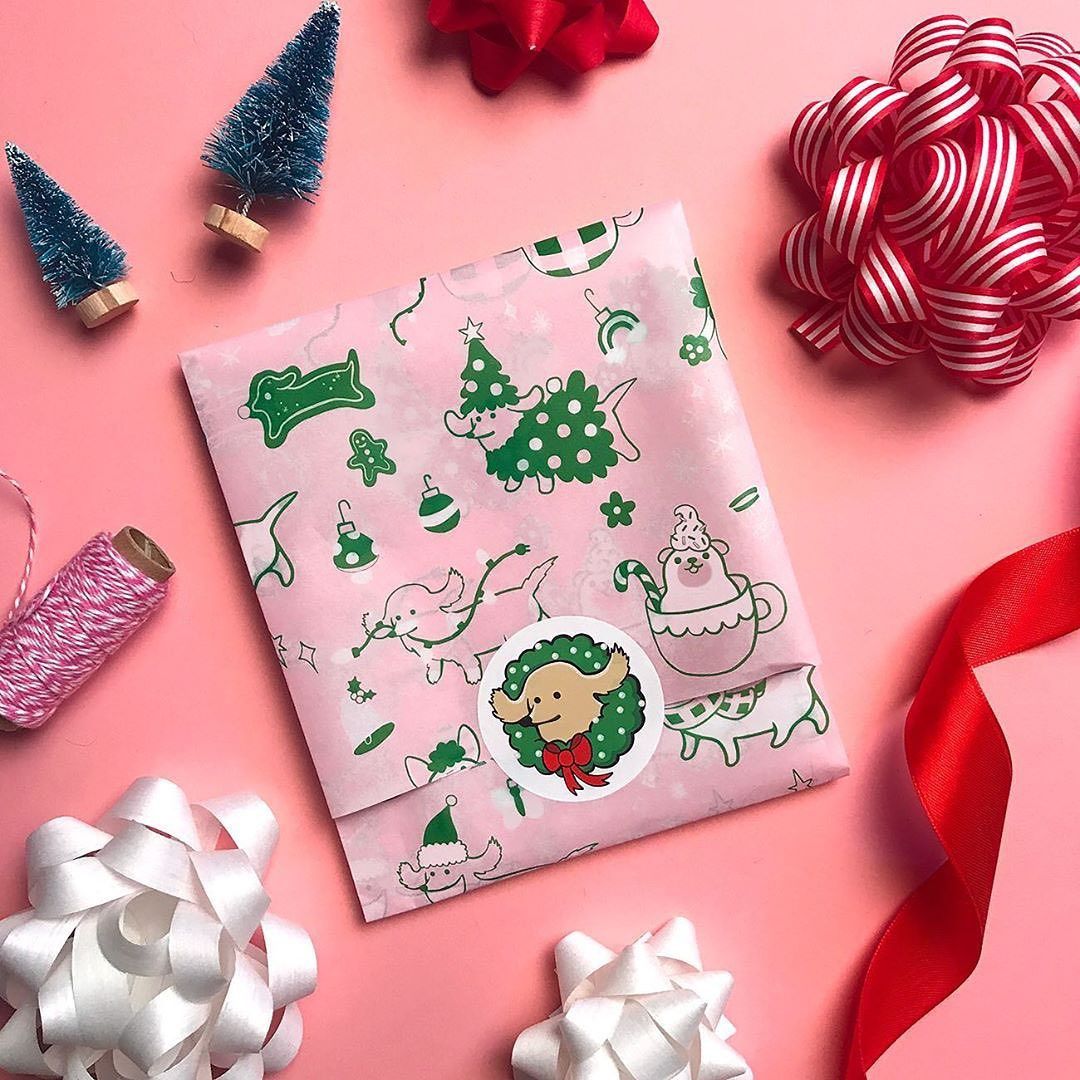 OMM Label: Revolutionary Fashion for Moms on a Mission
'I think as mums we go through so much and we give so much of ourselves, I wanted to do something to give breastfeeding mama a bit of recognition and support/comfort," Ophelie, founder of OMM