#noissueCards
#noissuepackaging
Customized Pastries for Every Occasion with Amelia and Rose
"We feel it is important to be mindful of the environment as much as possible. The world is a beautiful place, and it's our responsibility to take care of it." Jessica, founder of Amelia & Rose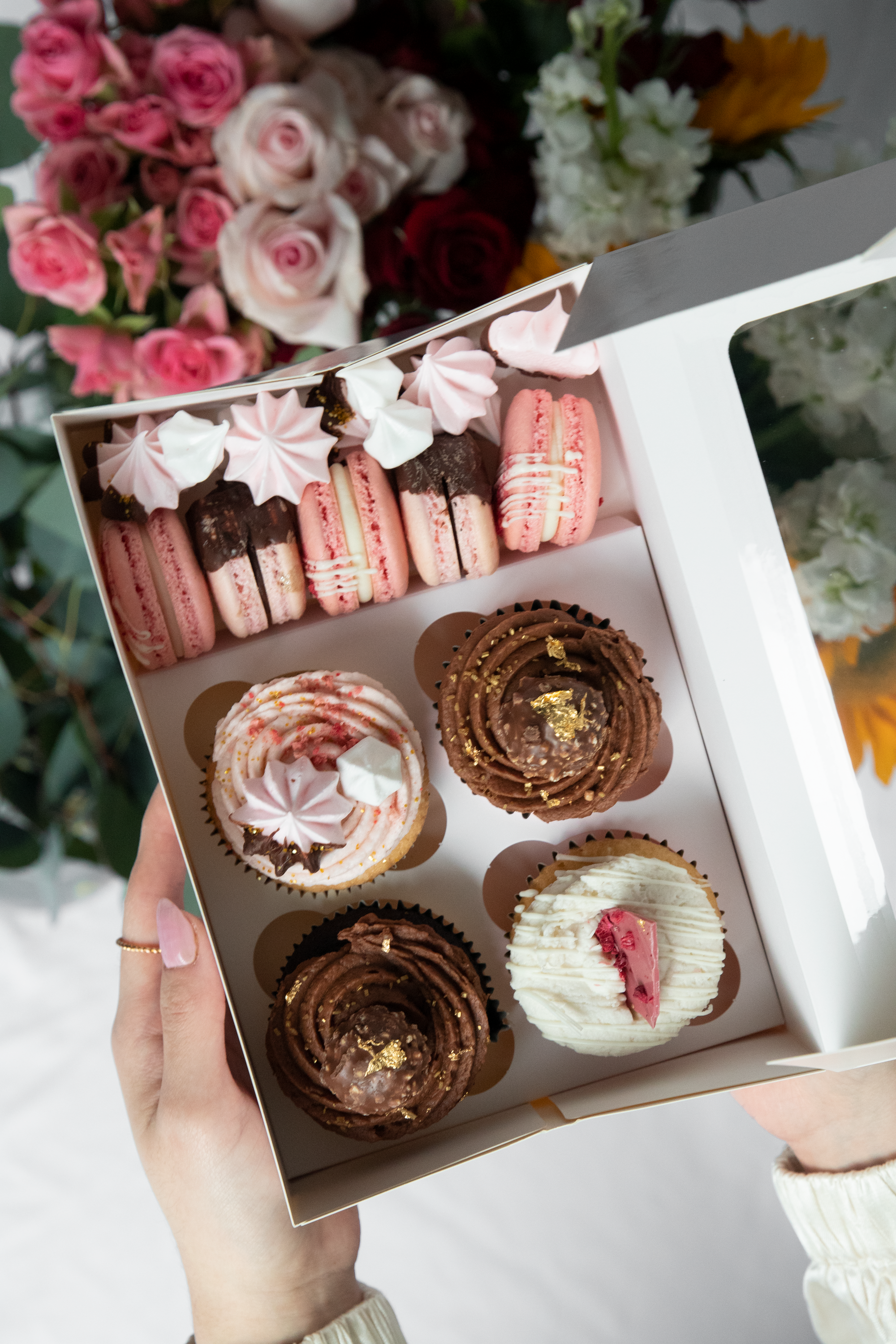 @rafaela.perasinic
@rafaela.perasinic opted for a monochromatic custom noissue tissue design, which elevated the different elements they included in the packaging. ✨ What a great color scheme to pump up the Valentines' season! ❤️❤️❤️
Wardrobe Staples that Promote Sustainability with Viewz
"VIEWZ wants to make a change in the world. We want to leave a positive impact, a better world for younger and future generations. " Melissa, co-founder of VIEWZ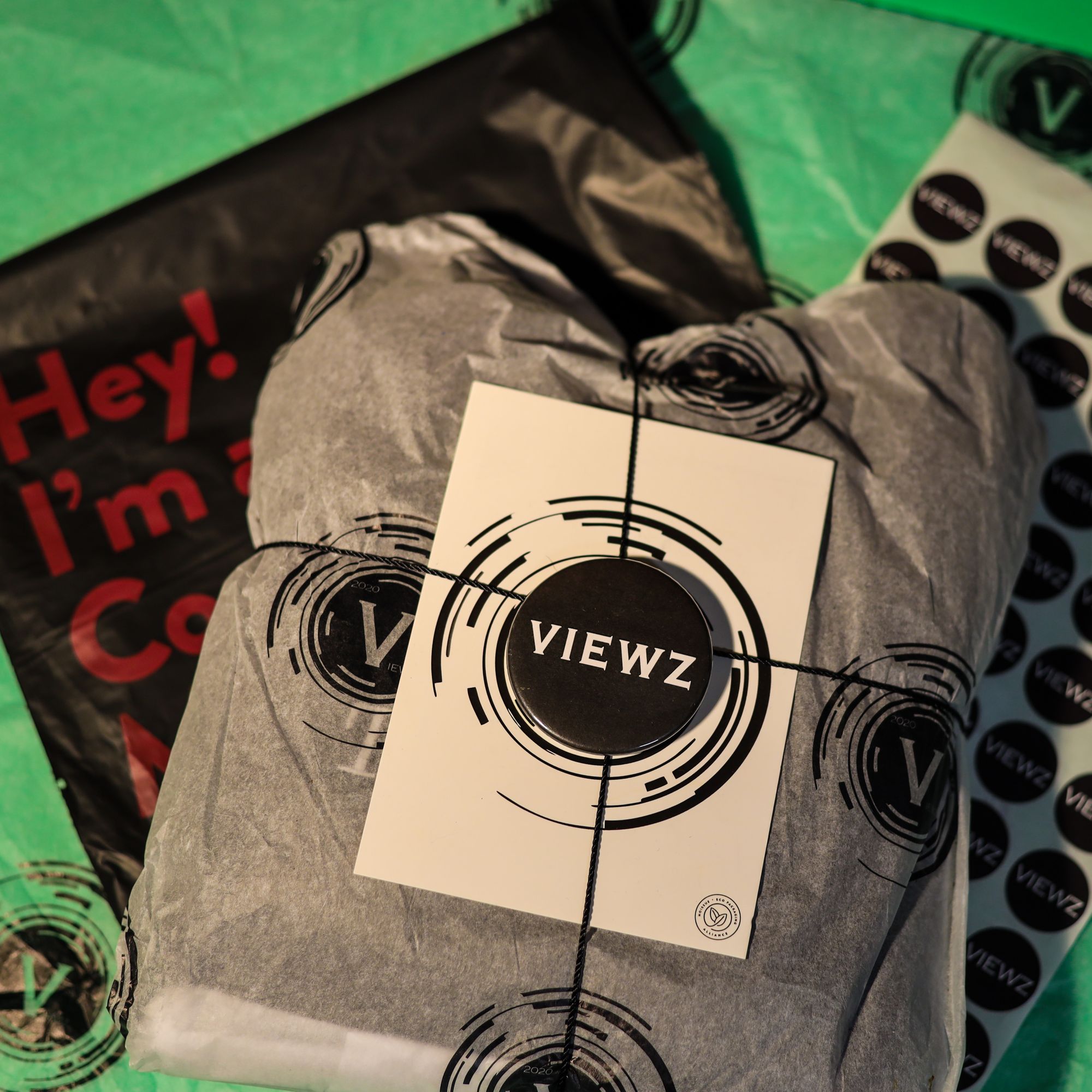 Sorbetto: All-Natural Fragrances that Promote Giving Back and Loving the Planet
"Whether it be recycling scraps or choosing biodegradable packaging, every detail counts. We strive to become as sustainable as we possibly can to impact this earth for good." Sofia, founder of Sorbetto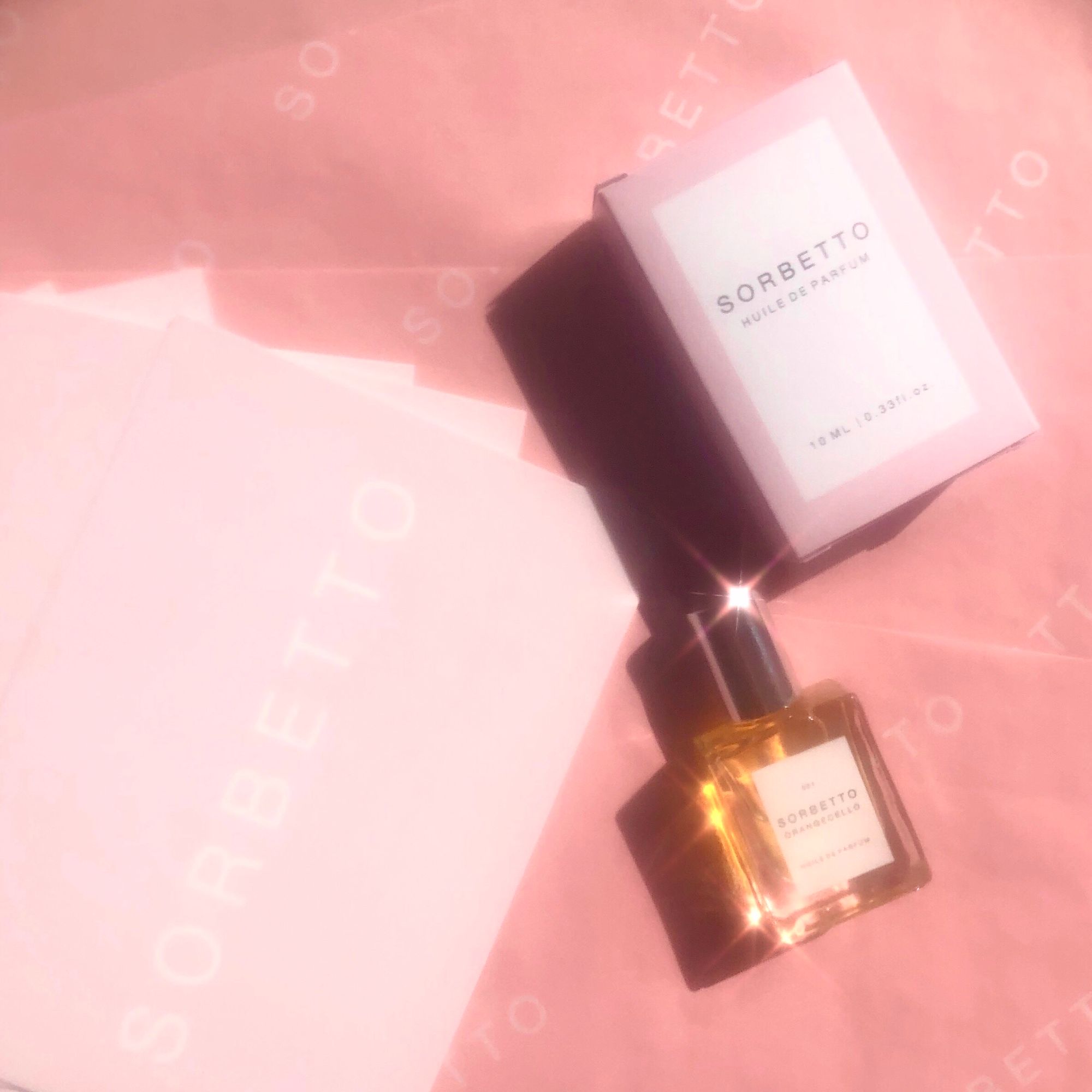 @thegladdestthingshop
Custom packaging is an easy way to refresh your branding 💪 @thegladdestthingshop is all set for their online shop's relaunch, making sure she slips in her adorable noissue Thank You Cards. ✨✨ (Also, spot the noissue Stamp 👀)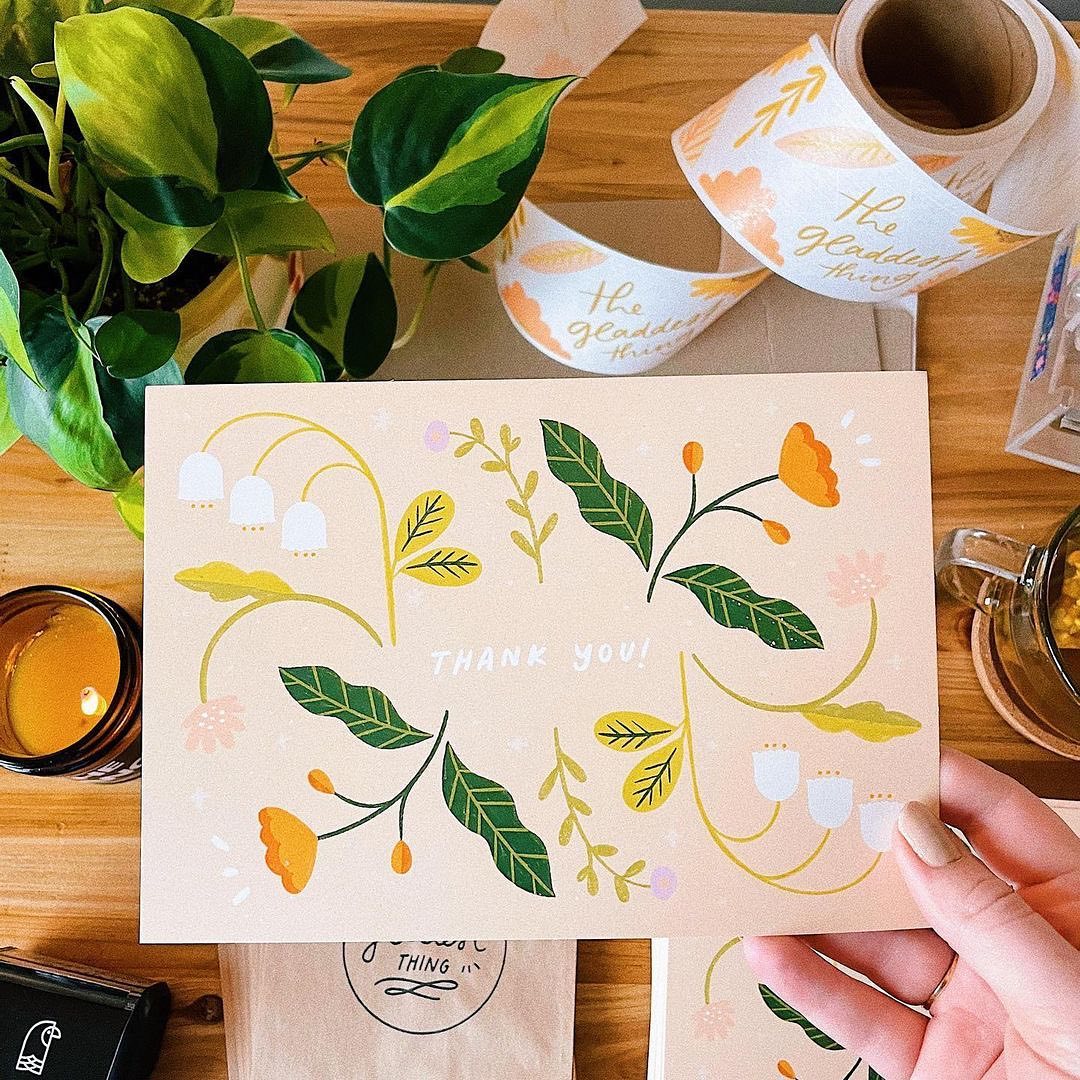 @apricotmayor
Kawaii! @apricotmayor 's noissue Cards and Stamp set could not be any more adorable. 😍😍 These noissue products are perfect for adding the final touch to complete your personalized packaging! 💯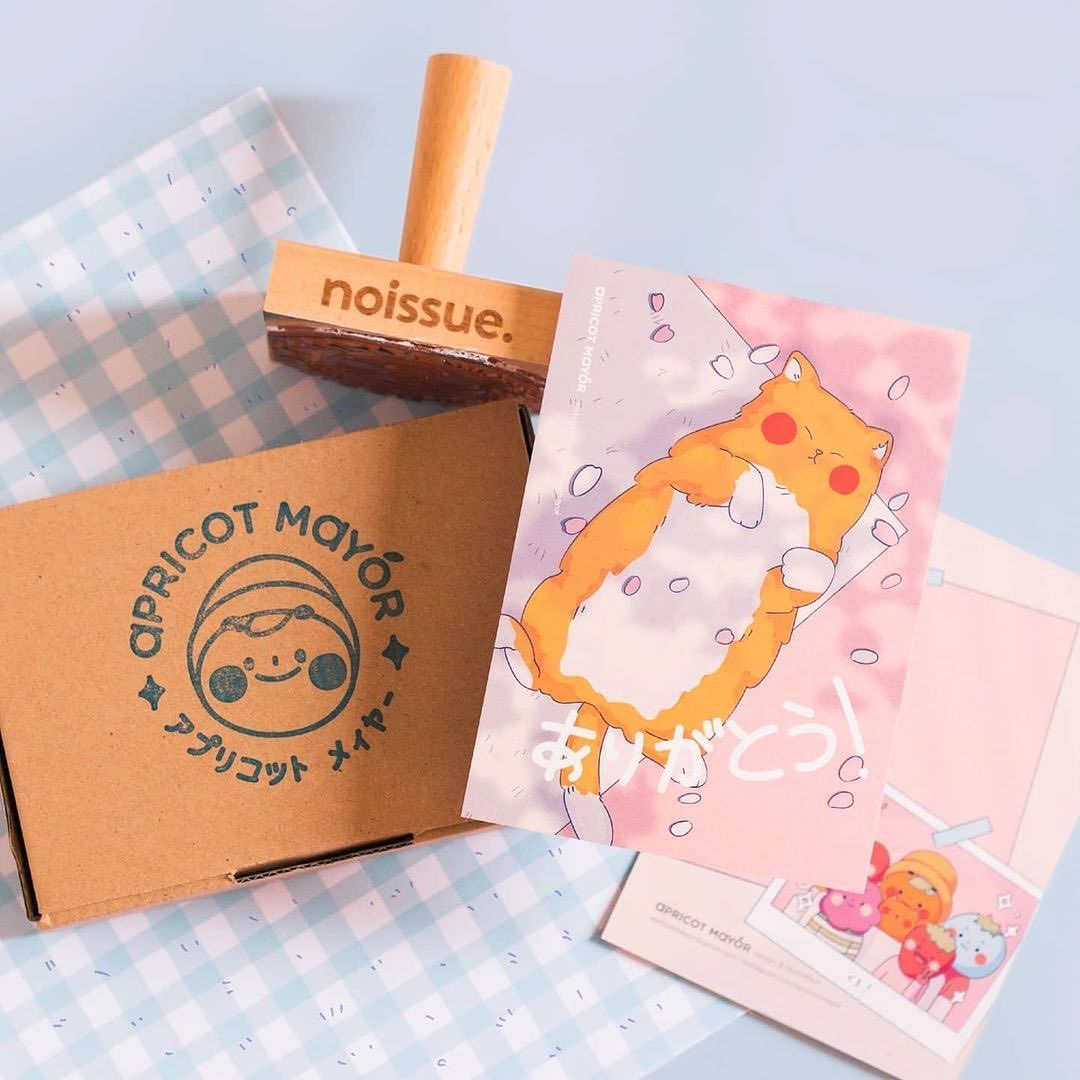 @freckledfuchsia
Practicing gratitude makes you happier! 🤩 We love how @freckledfuchsia uses noissue Cards to express gratitude for recepients of their packages. 💕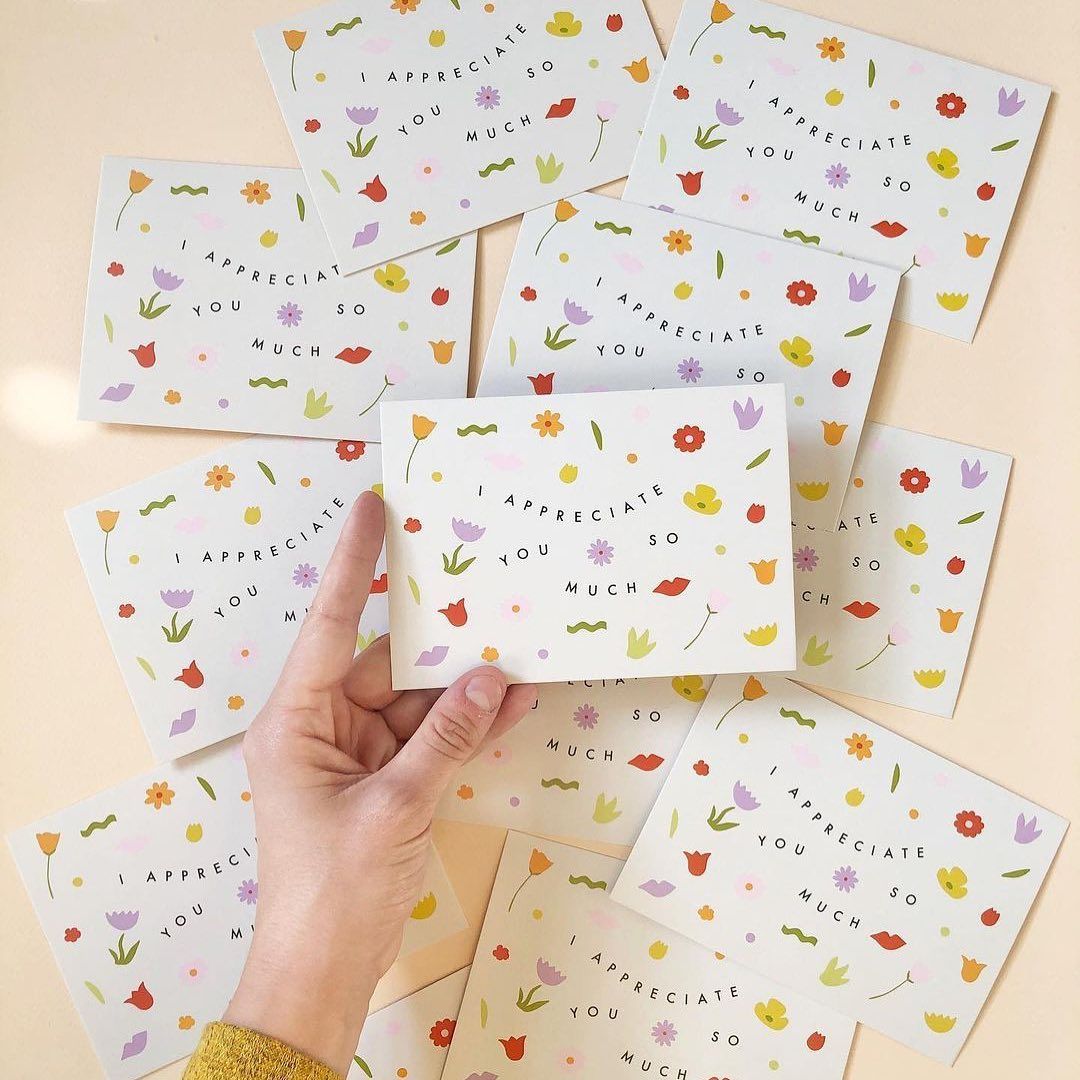 Meet the Creatives behind noissue Card Templates
Meet the Creatives who've provided unique noissue Card templates that are customizable for your brand!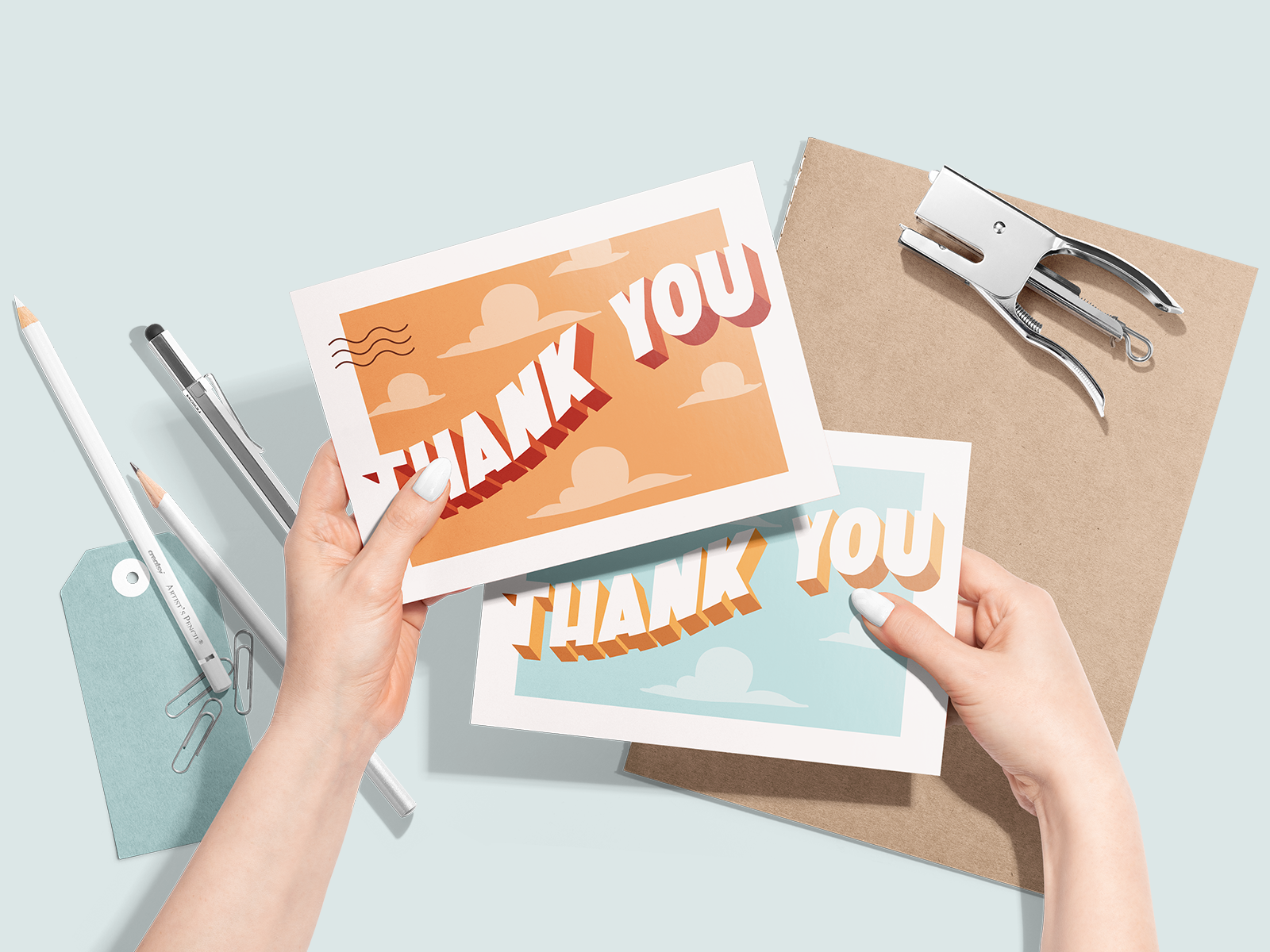 @mrplumsworld
We love a tidy workspace, especially if it features your noissue products! 💪 Ecstatic to see @mrplumsworld 's noissue packaging front and center in their work station! 😍😍 Show us how you store your noissue products #noissueworkspace 💭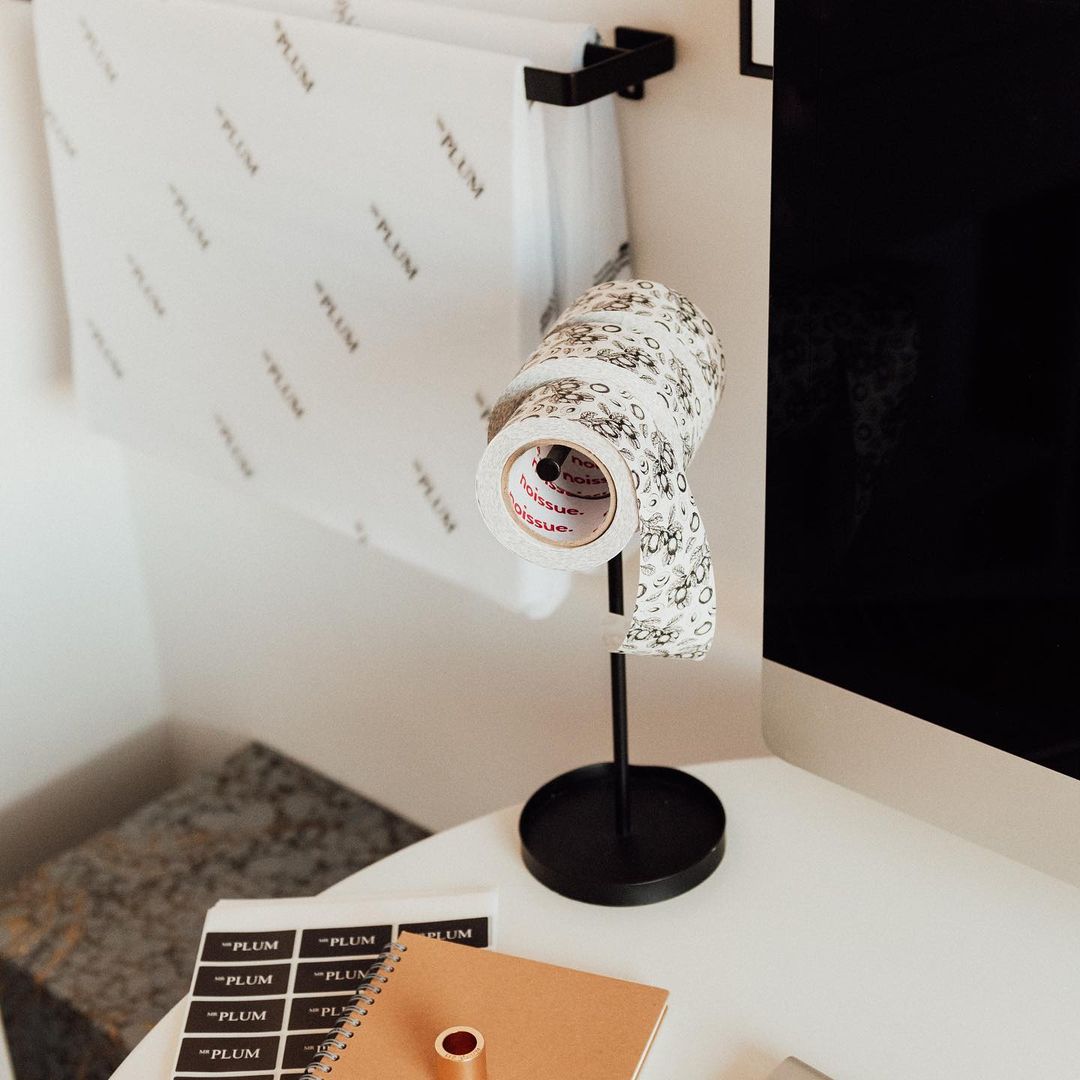 Thom Bargen: Honoring Coffee Farmers with Quality Coffee
"The product we built our company on literally is fading away without some sustainable impacts being made on all levels of the supply chain." Thom Bargen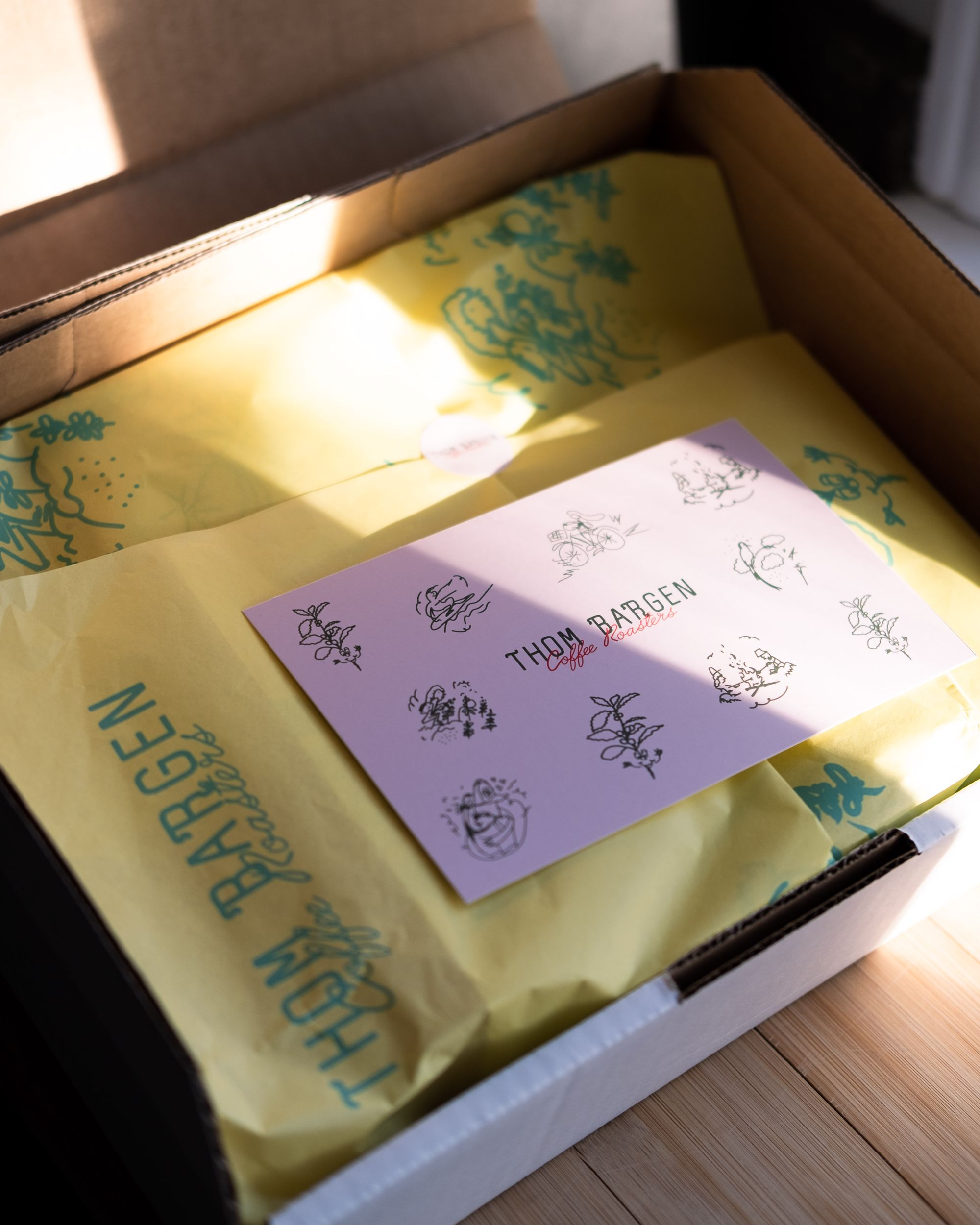 @aruallhuillier
@aruallhuillier creates this awesome Cheetah print noissue tissue, cards, and Kraft mailer design. 💯 Christmas may be over, but the gifting season is still in full swing!! 🥳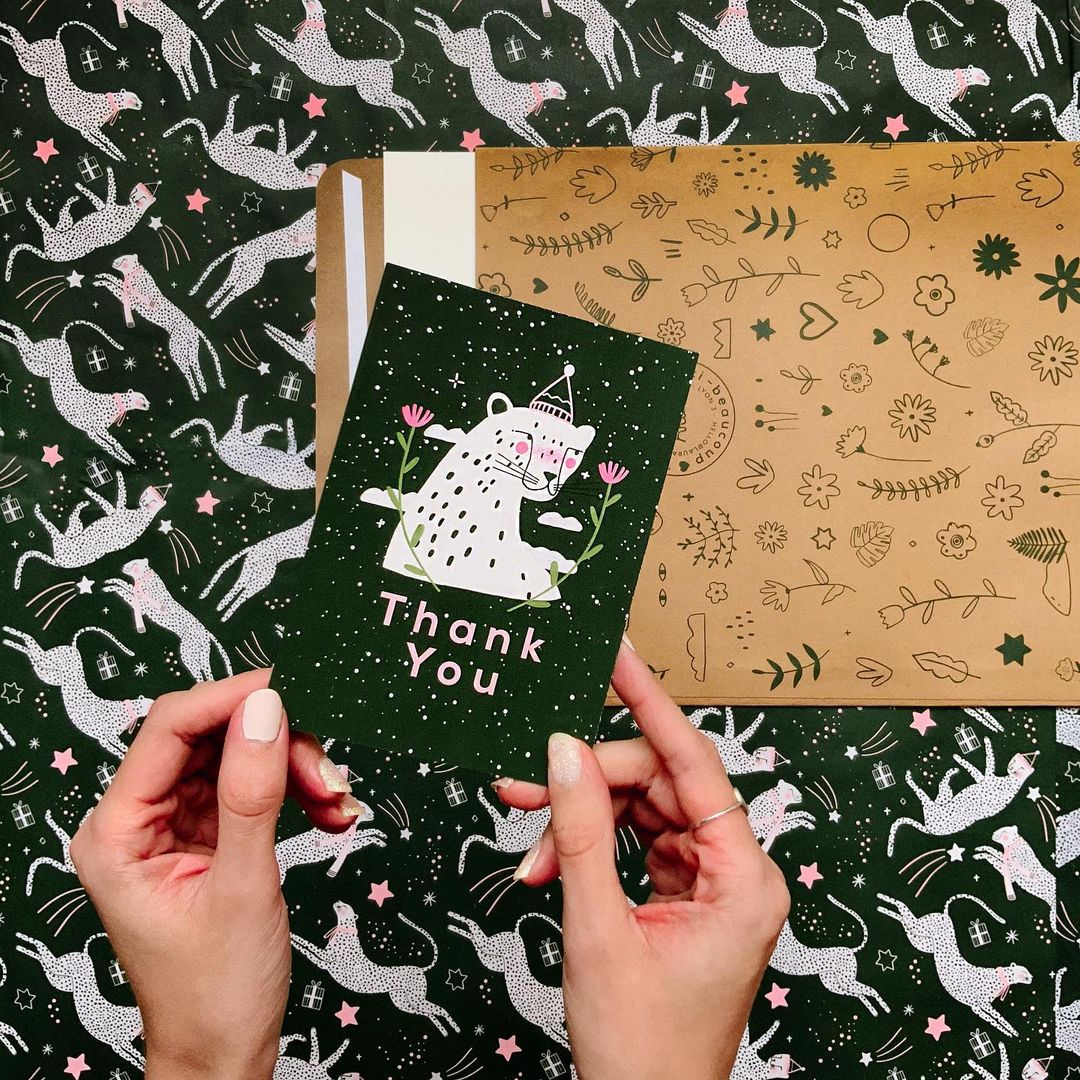 Aura Home Scents: The Eco-Conscious Relaxation Remedy
"I wanted to share this with others and produce a candle that not only looked beautiful, but smelled amazing and was free from toxic substances." Christie, founder of Aura Home Scents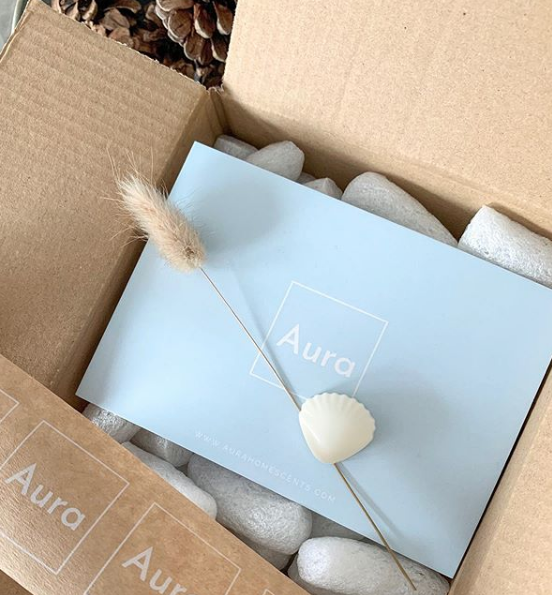 @rachelcorcoranillustration
Wishing you good tidings and joy! We love to see how you're wrapping/unwrapping for the holidays! 😍 This noissue tissue, cards, and sticker spread by @rachelcorcoranillustration is perfect for the festivities. 🎄✨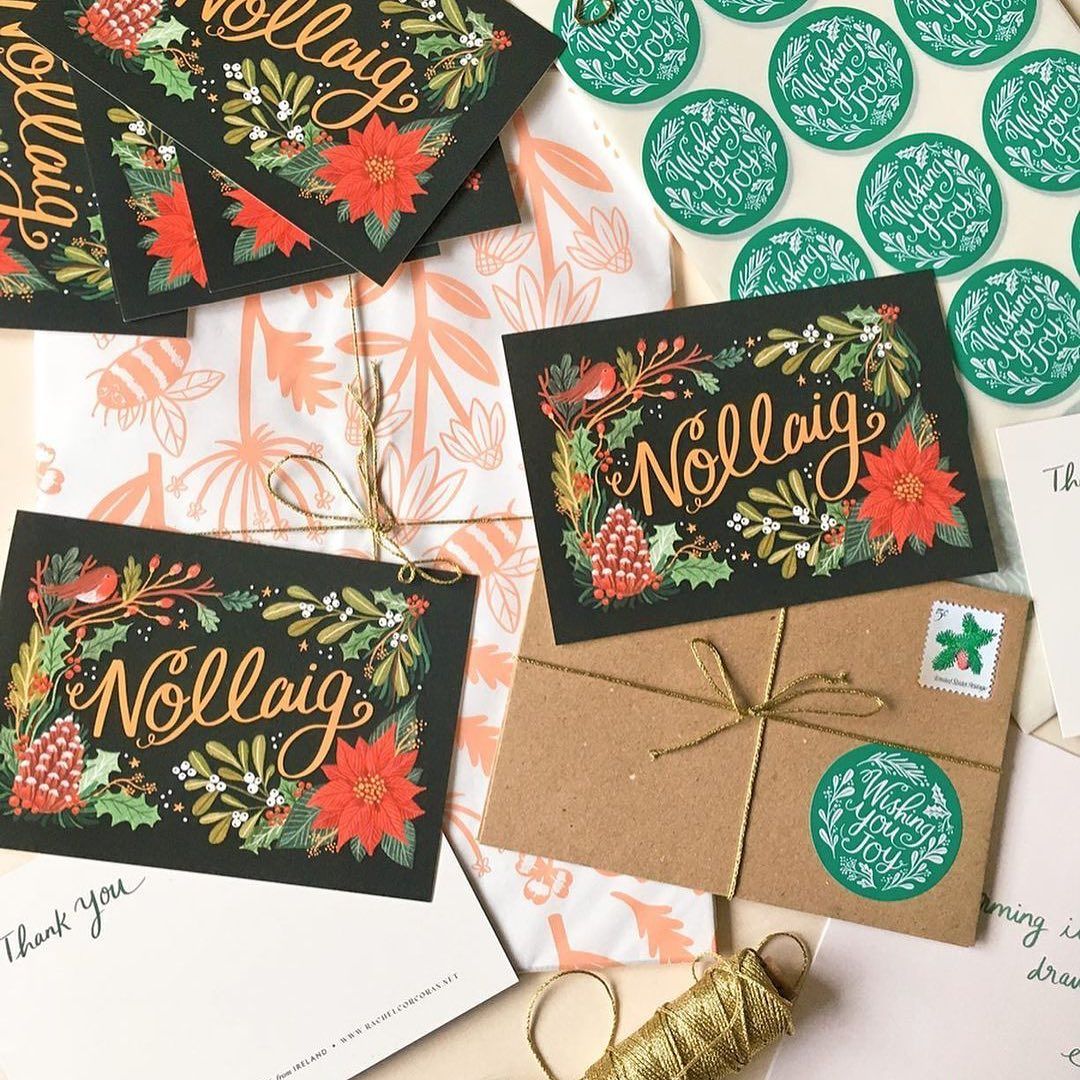 Ecomask: The Most Sustainable Face Mask on the Planet
"Our vision is to make the most sustainable and effective reusable face masks on the market to end mask trash." Laura, founder of Ecomask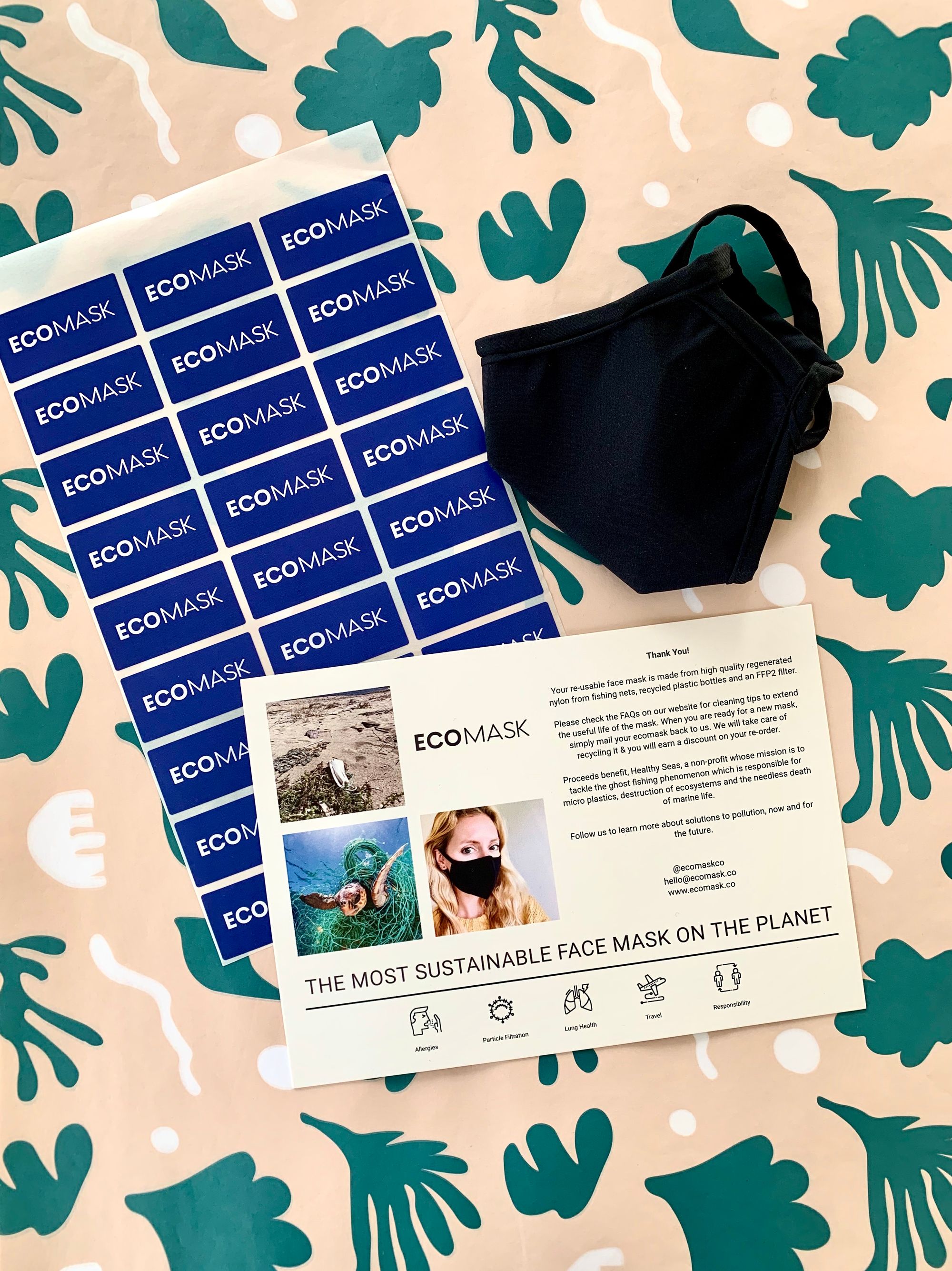 Creatives: Begin Studio x Lusan
"It's so important to me to ensure that my values of fun, sustainability, and research-led design come through in all of my work and it's become the reason my clients come to me!" Amy of Begin Studio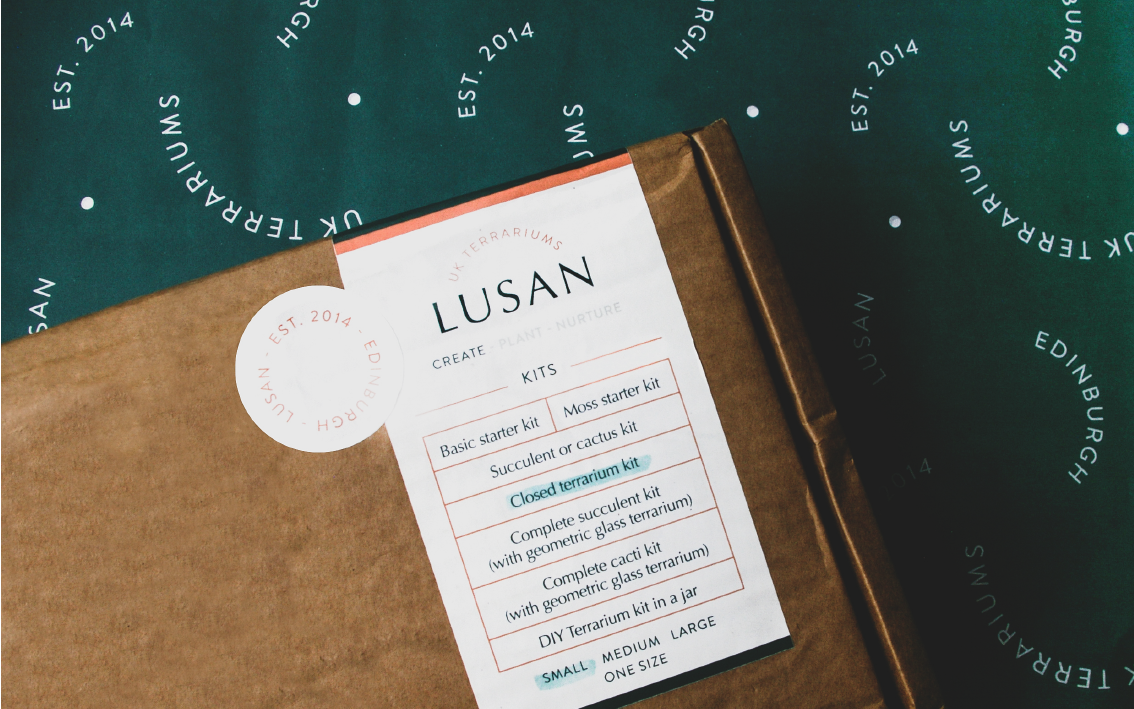 @whiskerwoven
noissue Cards are perfect for small runs of special occassion or holiday cards. 🎄 They're available in 3 different sizes and can be printed on both sides! 👍👍Check out this festive noissue Card designed by @whiskerwoven , a packaging that truly shares holiday cheer! 🐱💖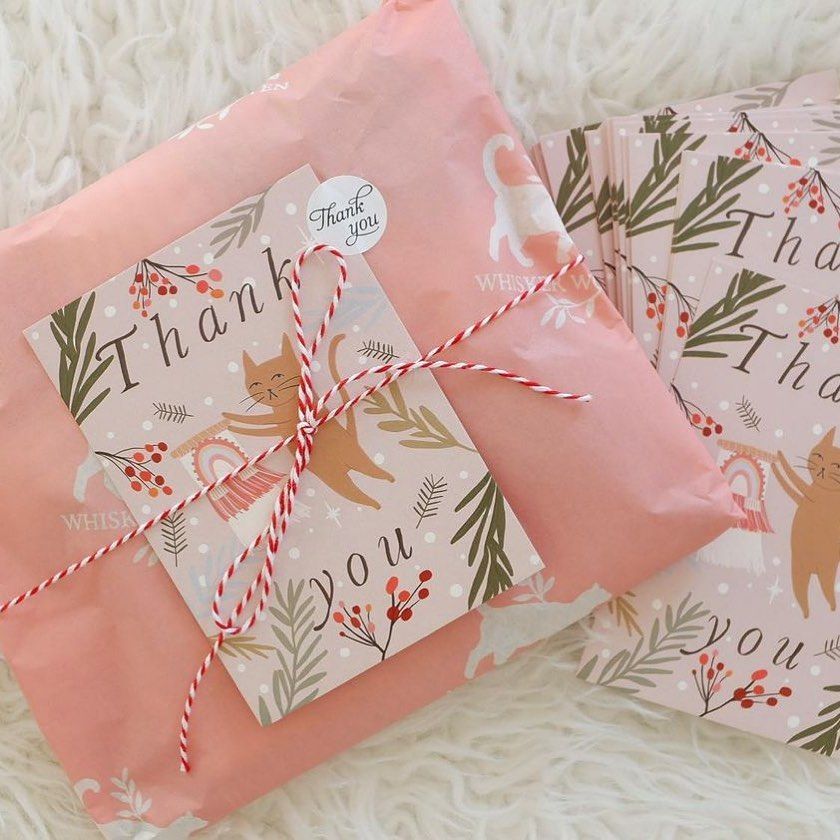 Review by @_xortega_
noissue Stickers and Tissue review by @_xortega_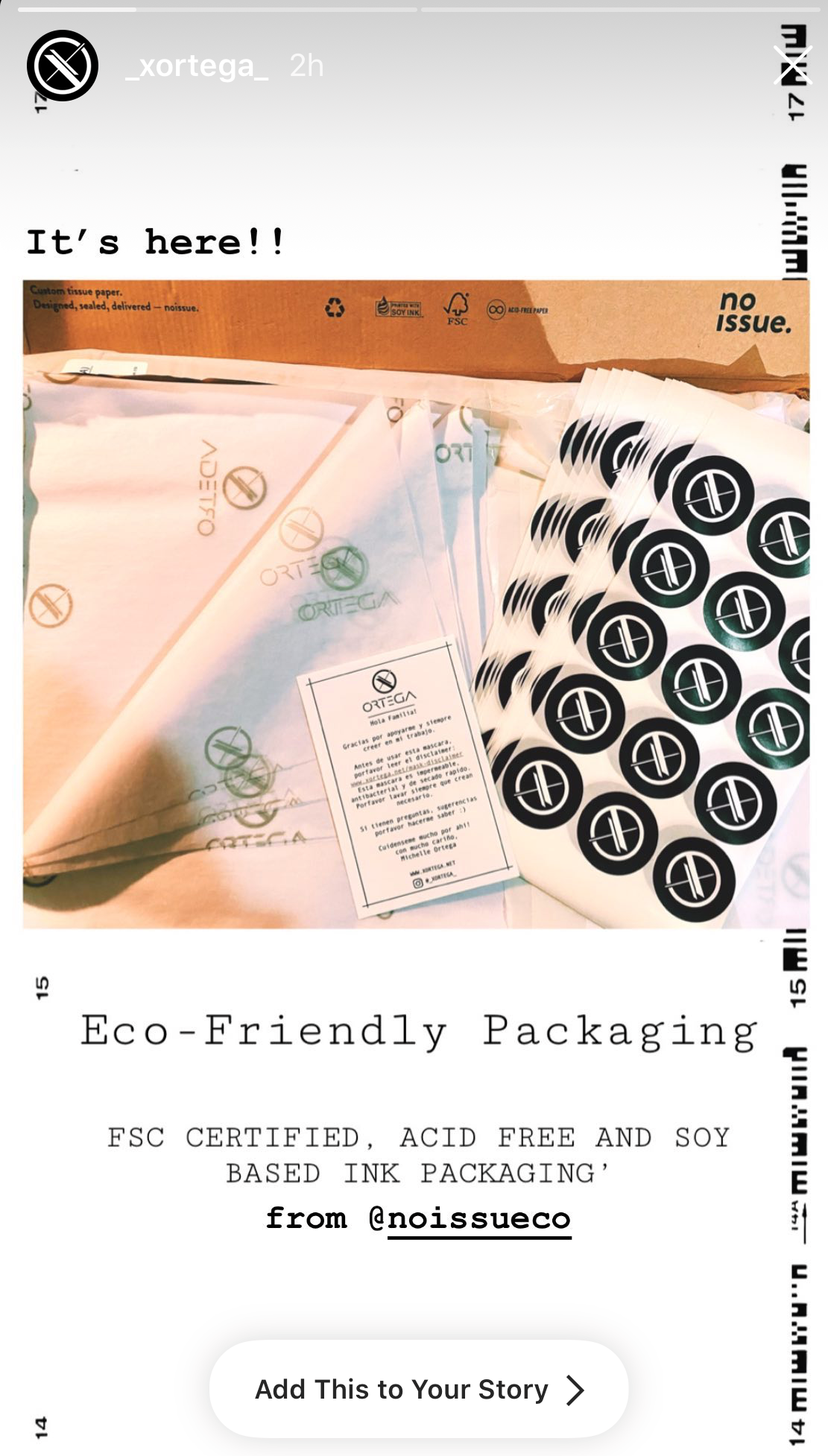 Review by @_seocat
noissue Tissue and Cards review by @_seocat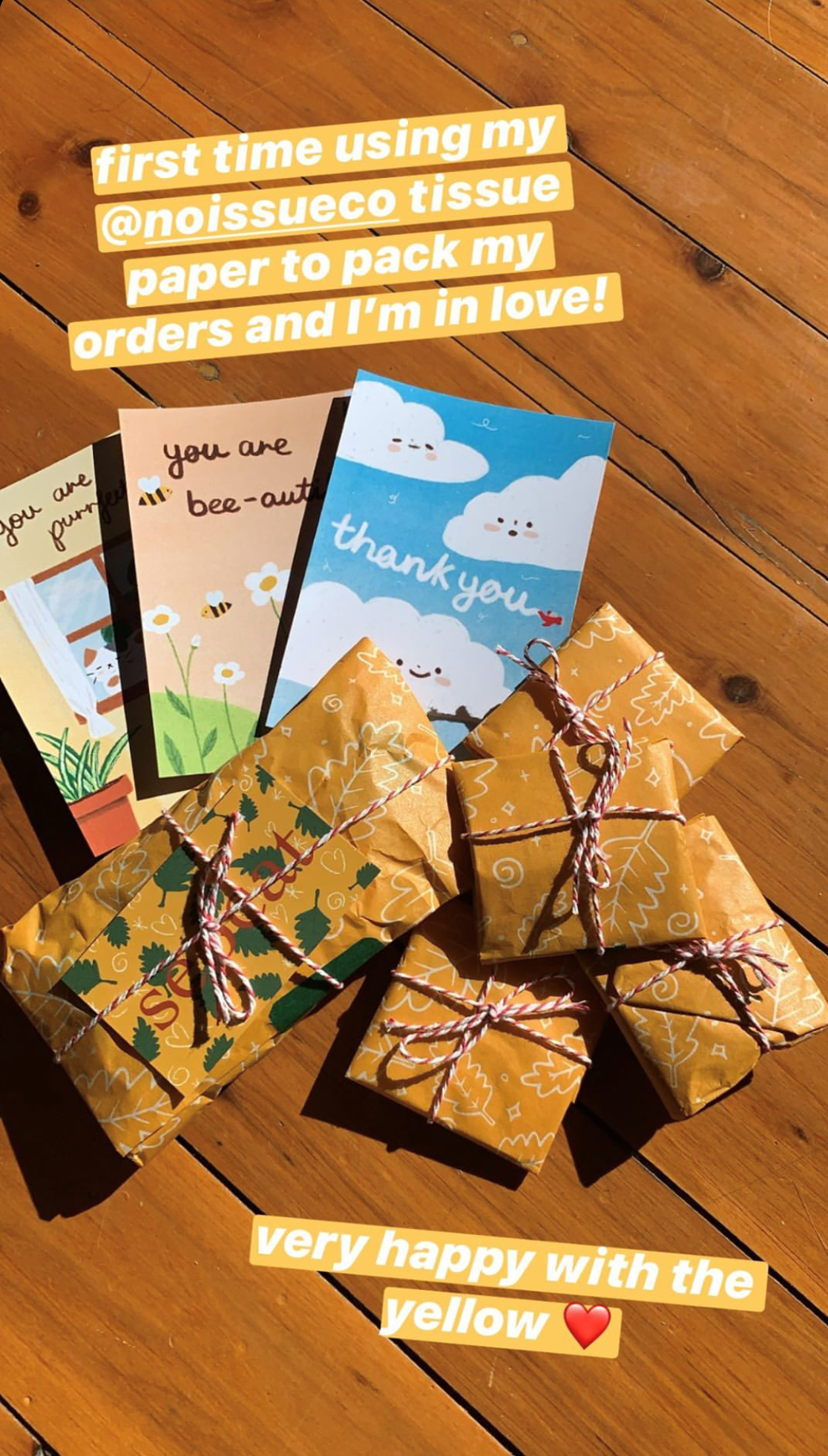 @mooncustard
Show your customers that you care by customizing your very own noissue Cards! 💖💖 At the back of @mooncustard's endearing design is a personalized note to engage with their customers and express appreciation. ✨ How thoughtful! 😊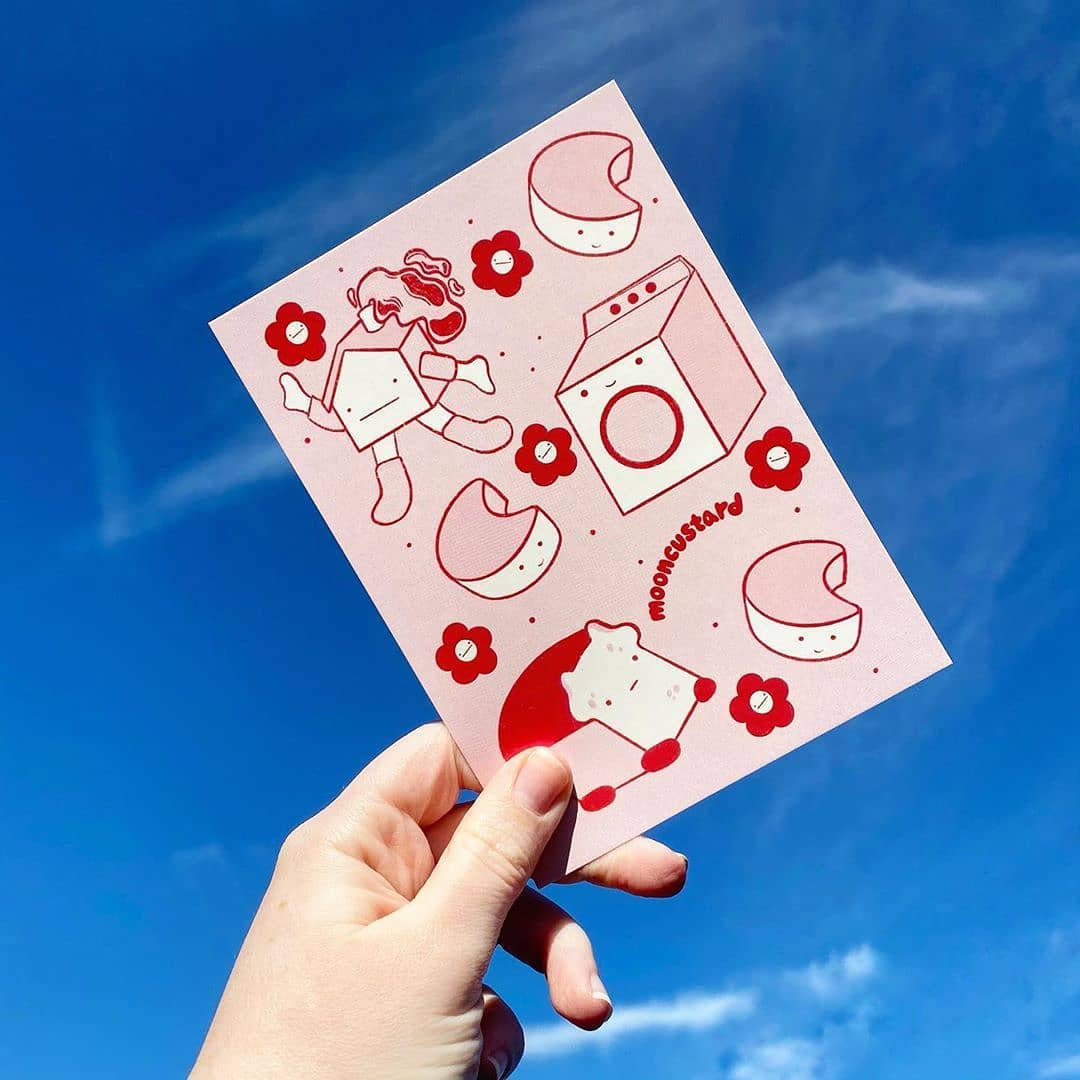 @alonamillgram
Send your well wishes to someone by designing your own custom noissue Cards! 🤩 The noissue Cards are available in 100% Recycled or a Recycled FSC Mix. 🍃🍃🍃 @alonamillgram designed hers as a "birday" celebration- wuhoo! 🐦🎉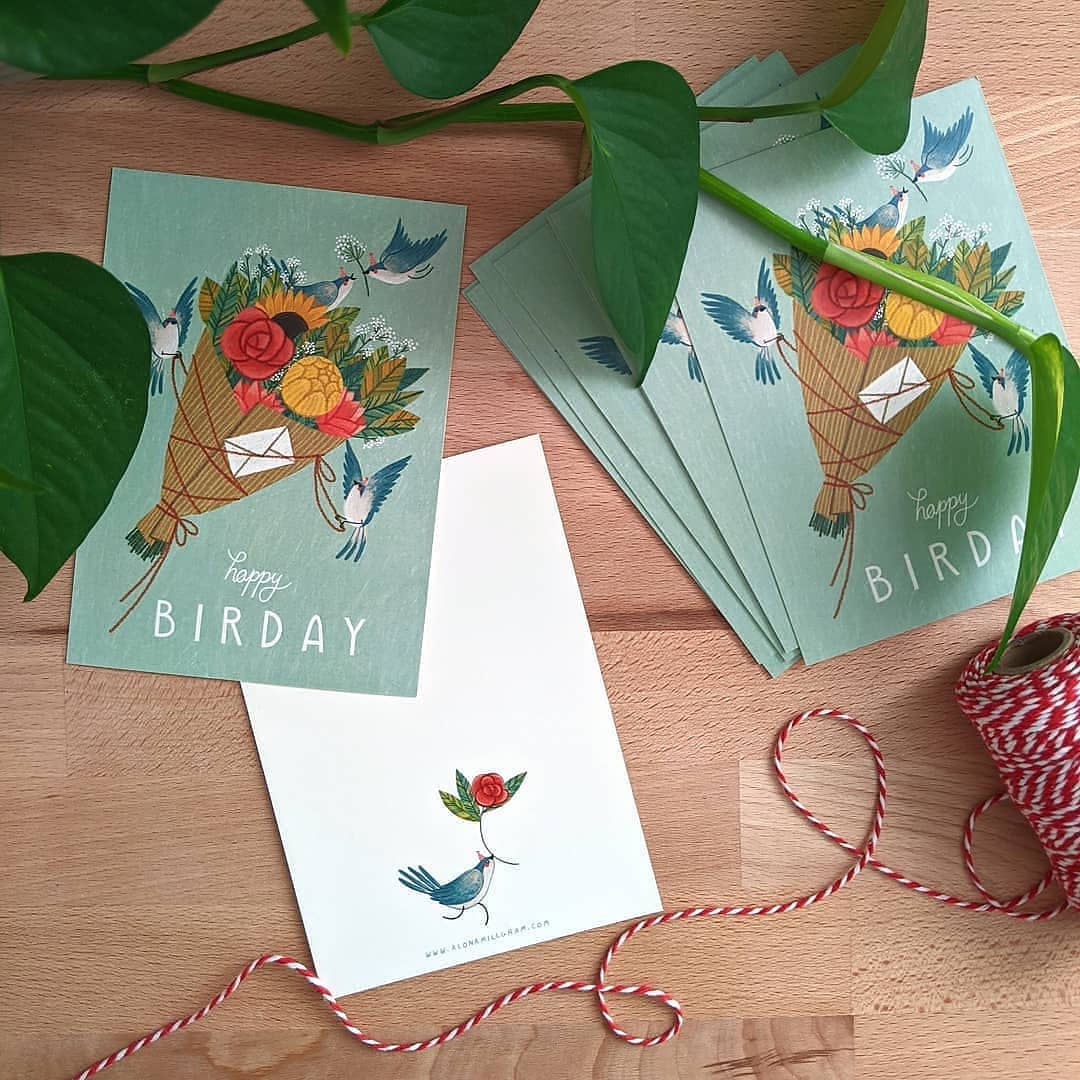 Eight Unique Approaches to Holiday Packaging
Christmas gets a lot of the love when it comes to custom packaging. but there are other ways to stand out these holidays. Here's eight non-traditional approaches to packaging in the festive season.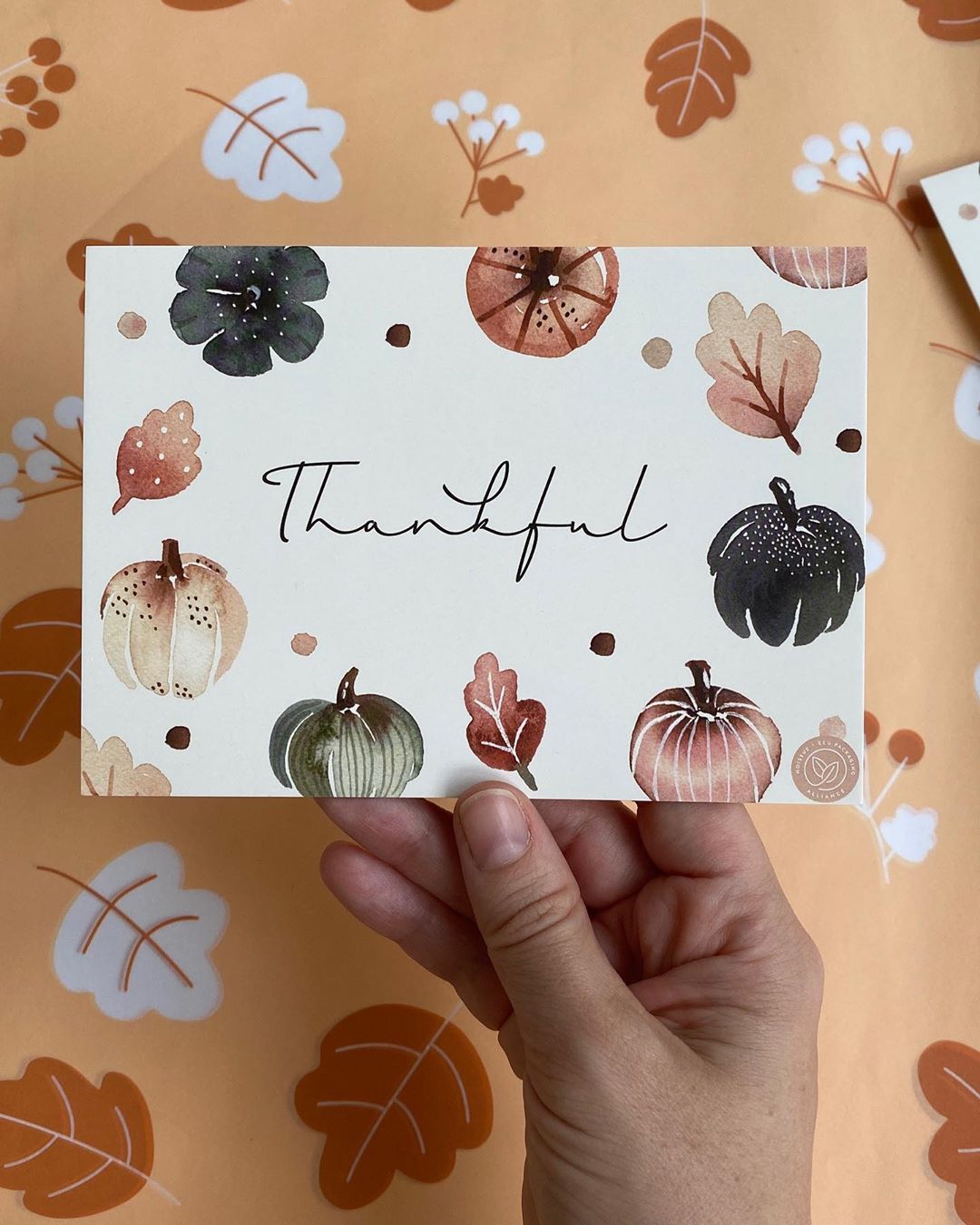 @poppycrew
PSA: The noissue Cards can be printed on both sides so maximize the space. Make sure to submit a 2-page file containing the back and the front of your design. 🤓 ✔ Check out @poppycrew's quirky noissue Cards! Party on one side, business on the other! 🎉🎉🎉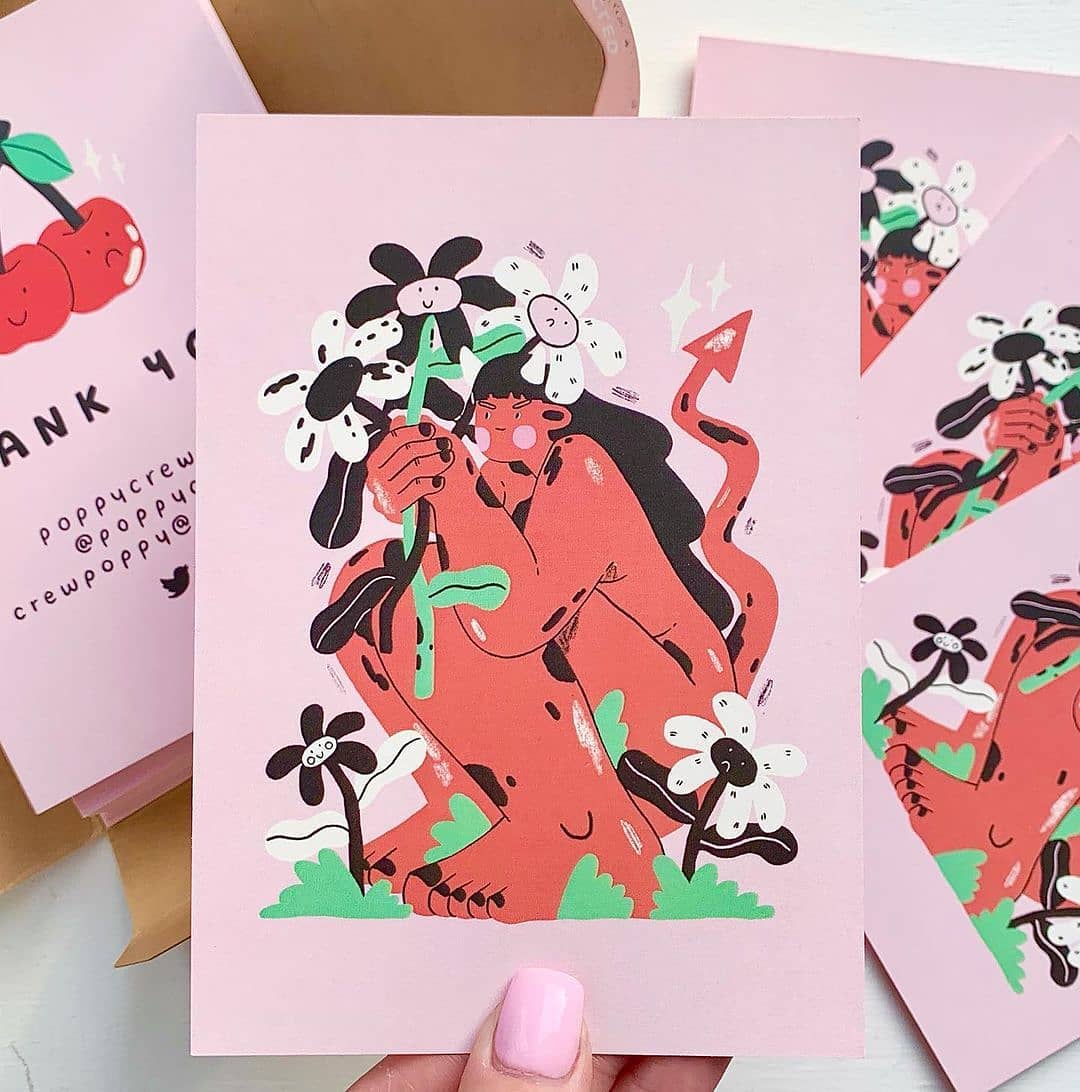 @bambinostores
Stack 'em up! 📚 These minimalist noissue Cards by @bambinostores are spot on! ✨✨ A recognizable brand is a strong brand- and what makes it even better is that they use 100% recycled materials! 💯🍃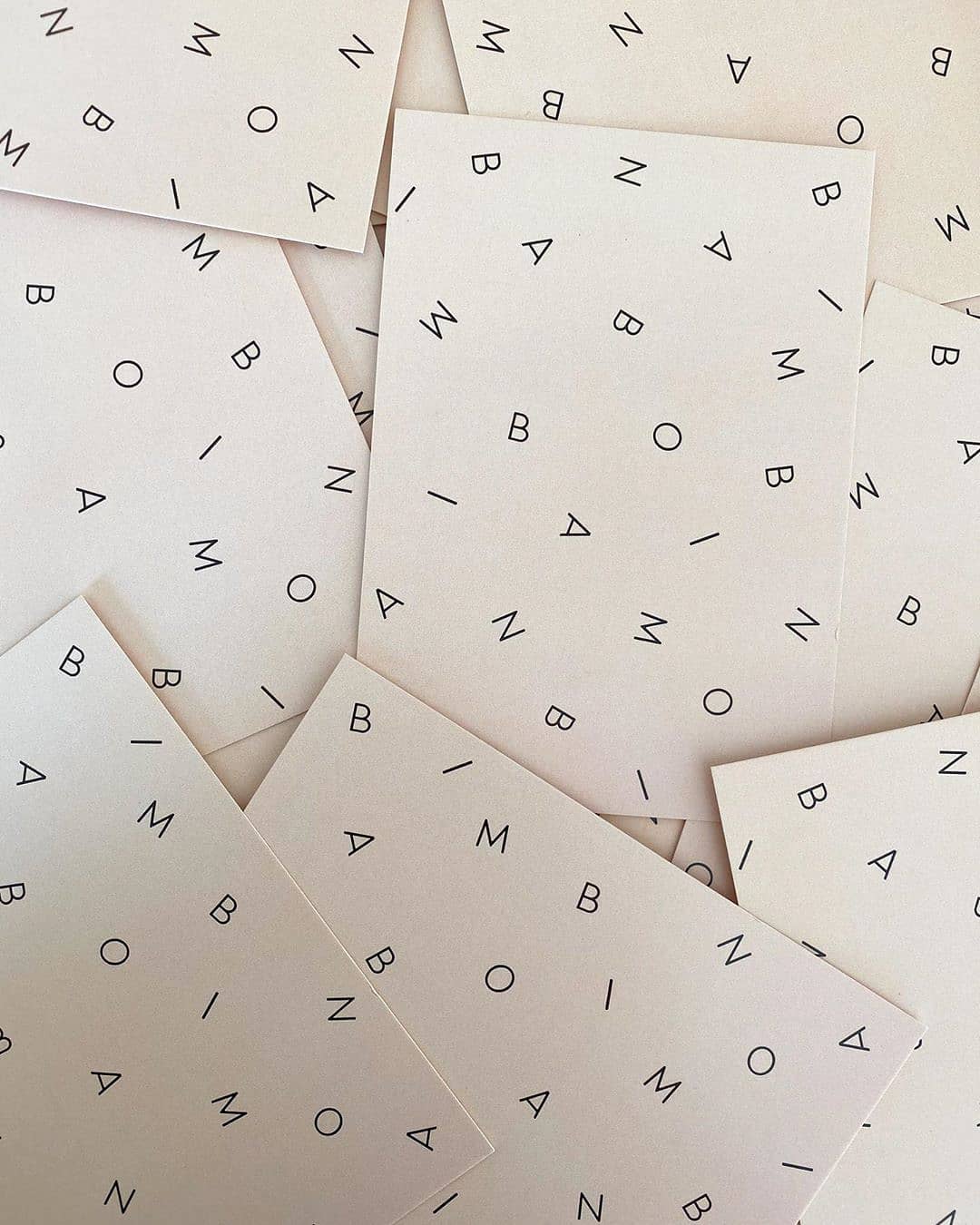 Ten ways brands revamped their packaging for the holidays
Custom packaging is a great way to join in on holiday festivities and make your products feel like a present. Need some inspiration? Here's how 10 brands captured the Christmas cheer.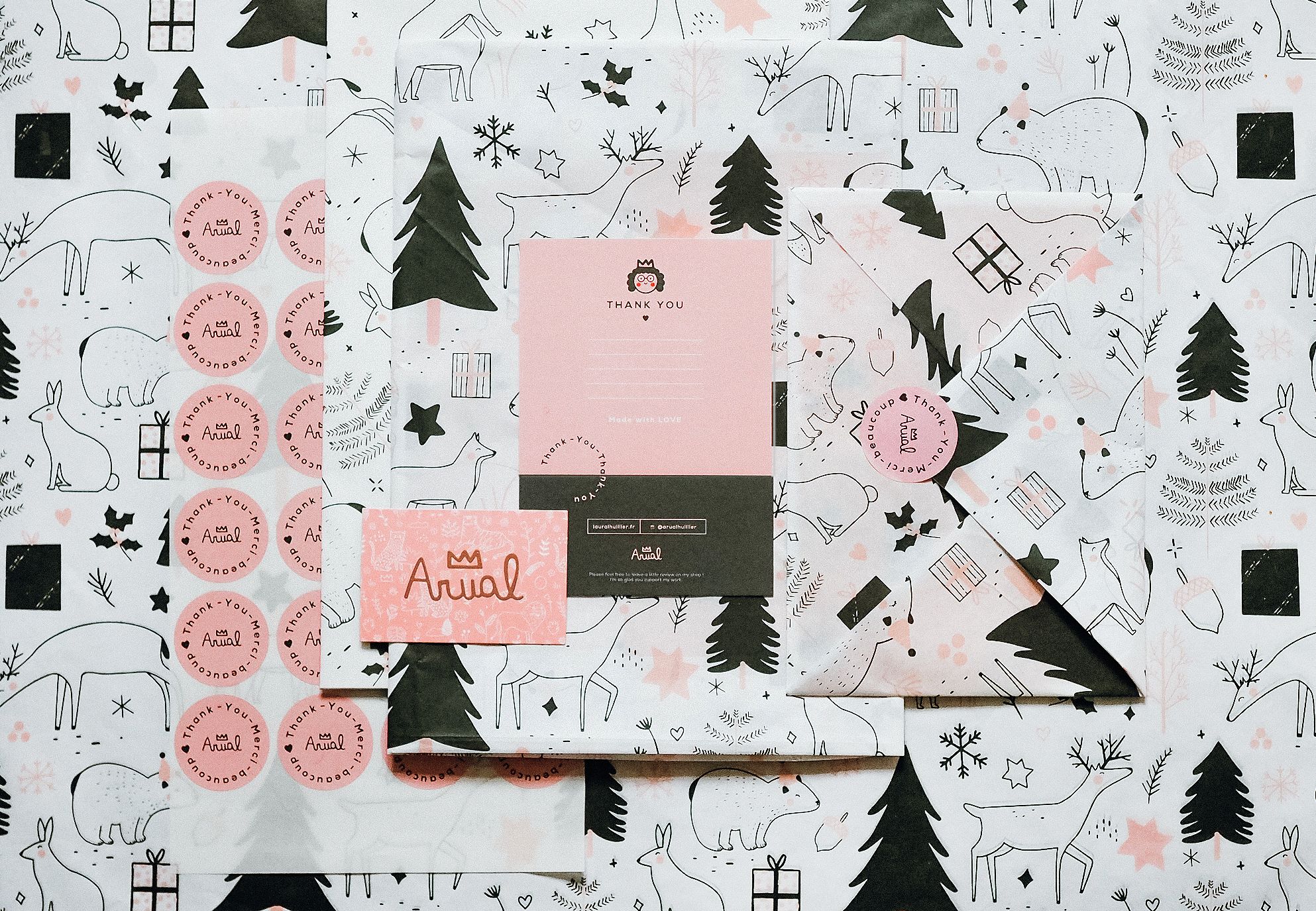 @sophiemcpike
It doesn't take too much to make your customers happy. Plus having a presentable packaging makes a good impression! ✨✨✨ @sophiemcpike's colorful noissue Cards will surely brighten up the room! ☀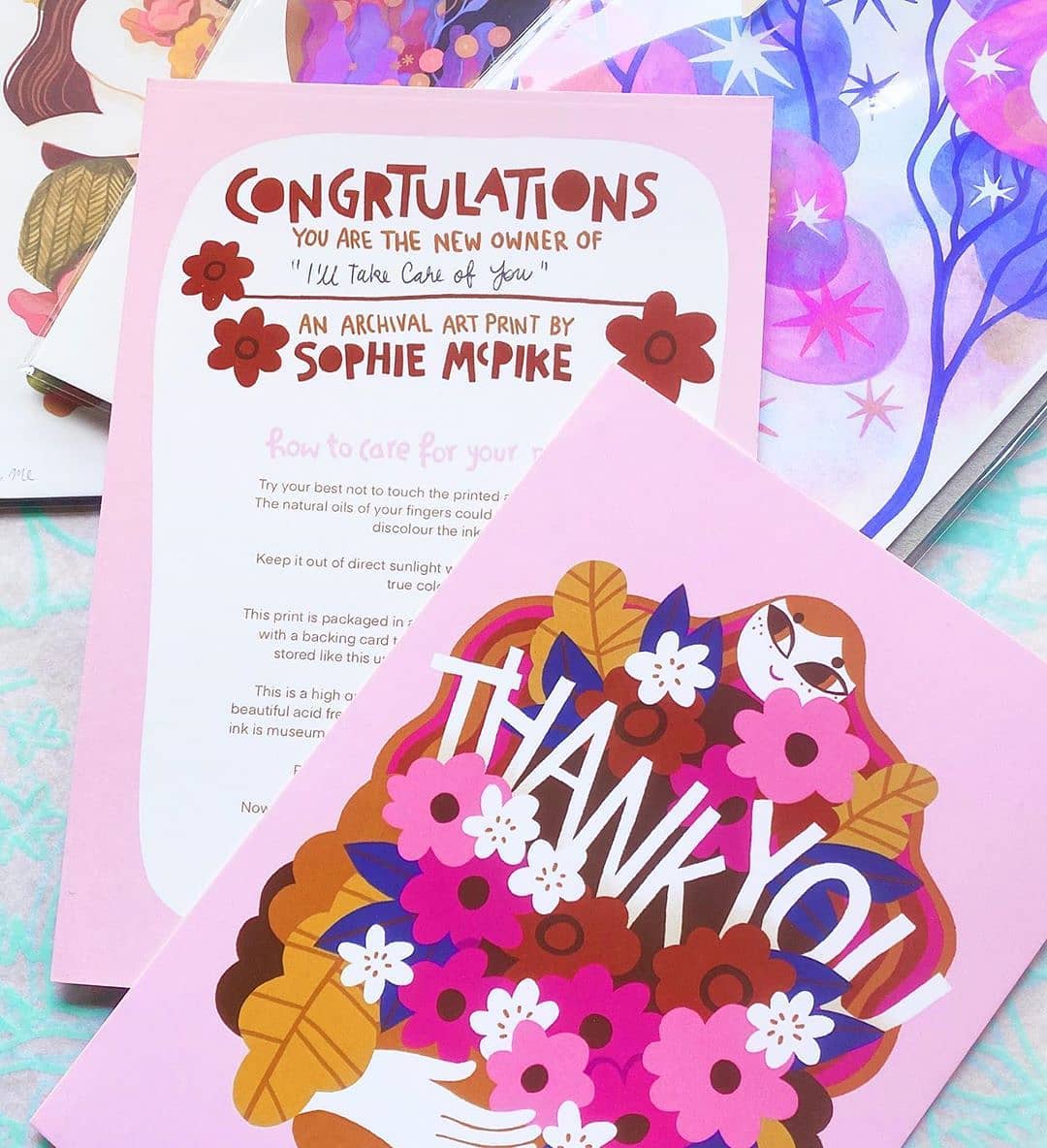 @dolleetoile
Let this noissue custom tissue and cards designed by @dolleetoile take you to dreamland! 💫☁ We are in love with the gold on pink combination. ✨✨✨ How dainty!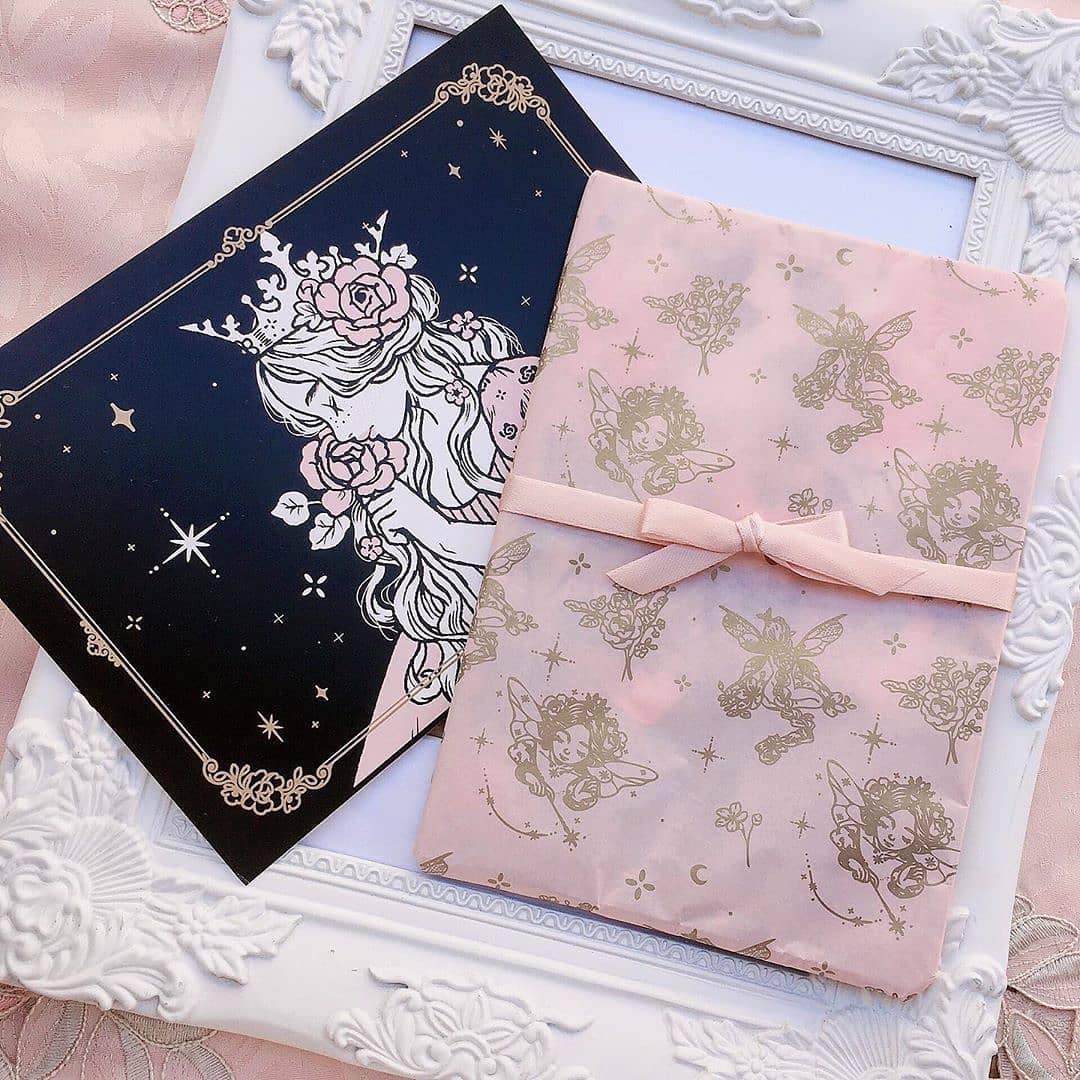 @rosebud_art_
Having a nice image or illustrated side to the cards you include in your packaging is a great way to encourage customers to keep these cards. It'll ensure your brand and business remains top of mind⭐⭐⭐ Awesome design by @rosebud_art_'s noissue Cards! 💖💖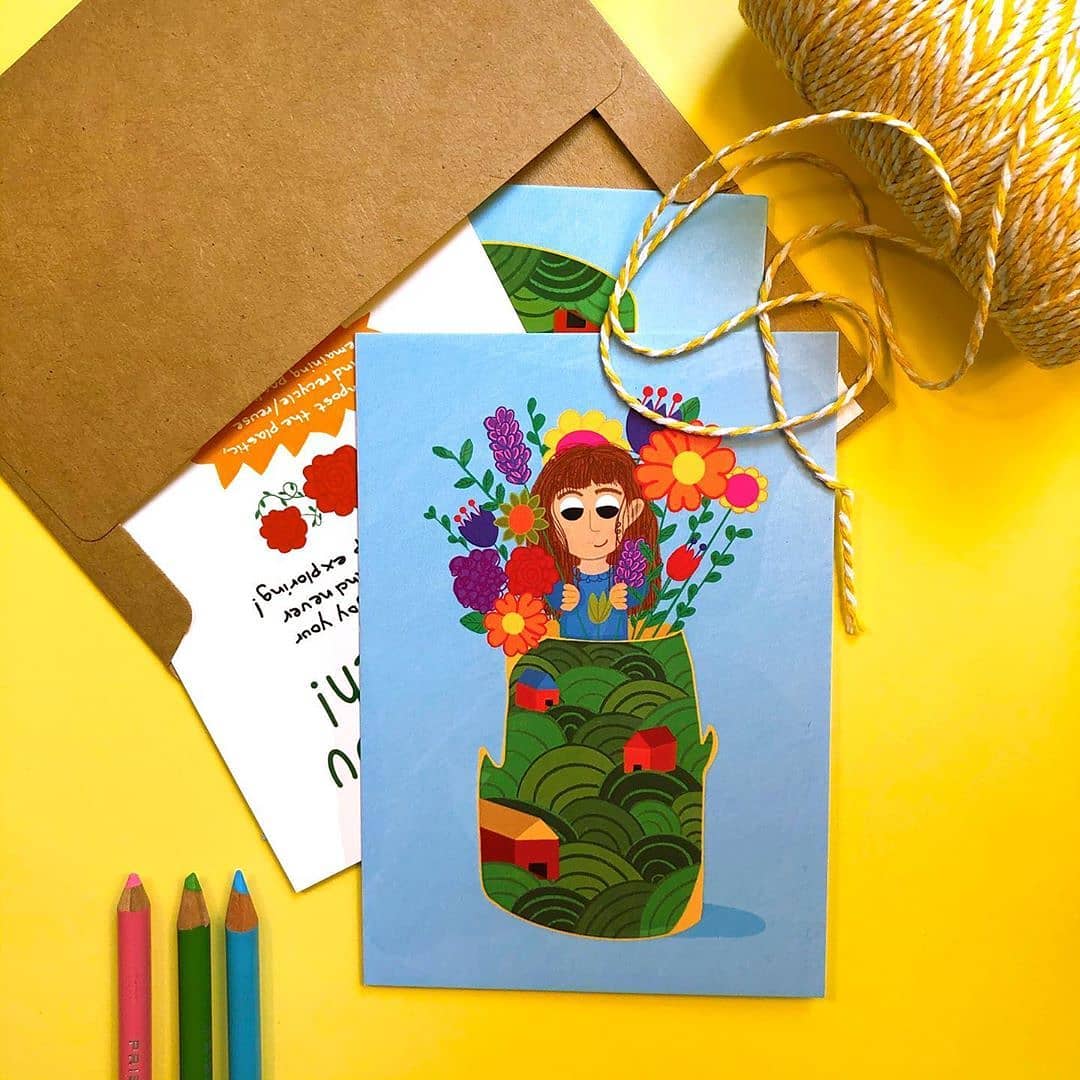 @chey.barton
noissue Cards allows you to share some of your personality and branding and communicate important information. 💖💖💖 It's always nice to know the person behind the brand. 😊 Loved seeing Sophie the Cat in @chey.barton's super colorful noissue Card design! 🌈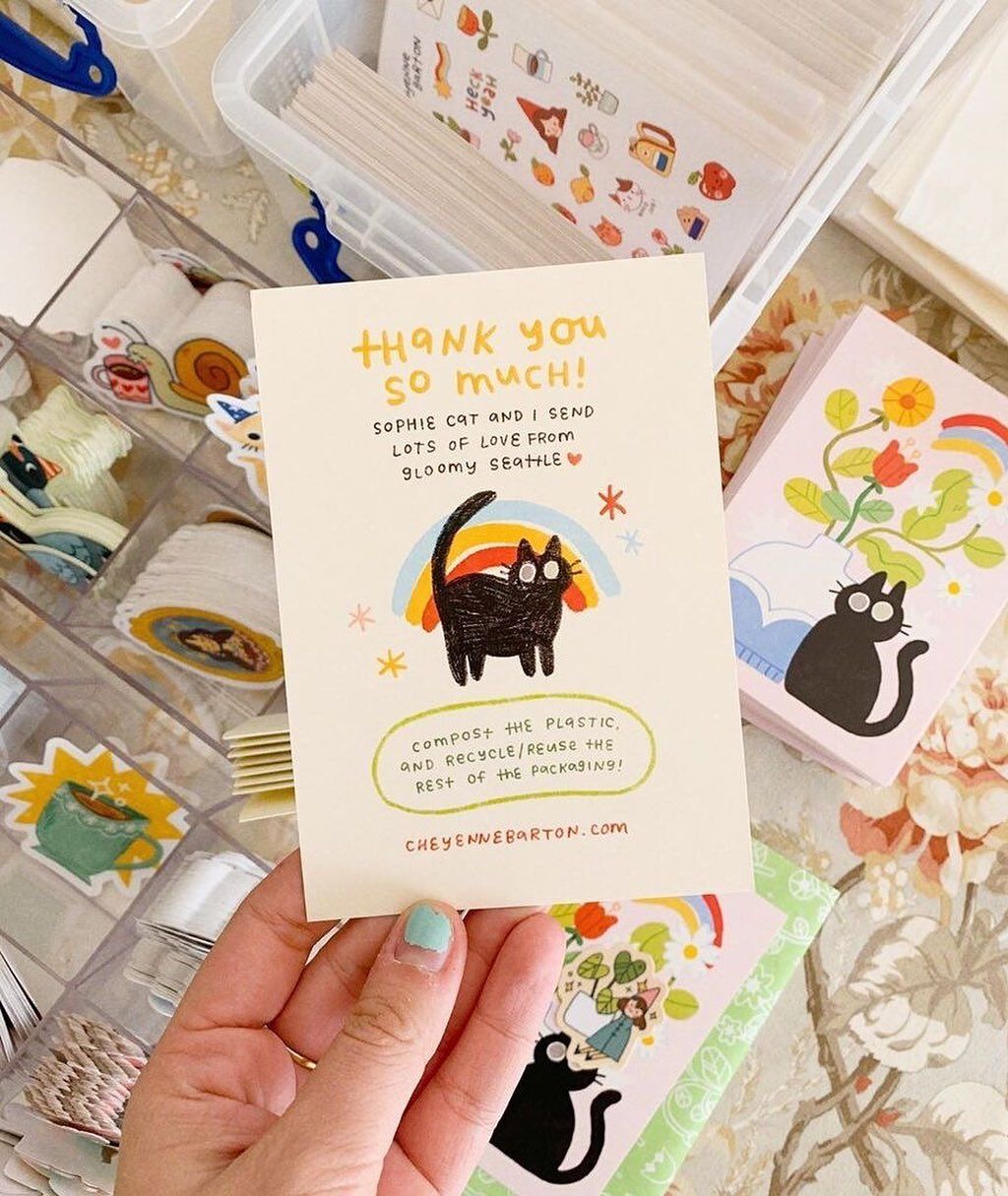 @simplysophiedesigns
We admire how focused small businesses are when it comes to making their customers feel special. 💖💖 Having a Thank You card to include in the packages is just one of the ways to maintain the connection between the brand and its customers. 🤝 Check out this cute noissue Cards by @simplysophiedesigns! ✨✨✨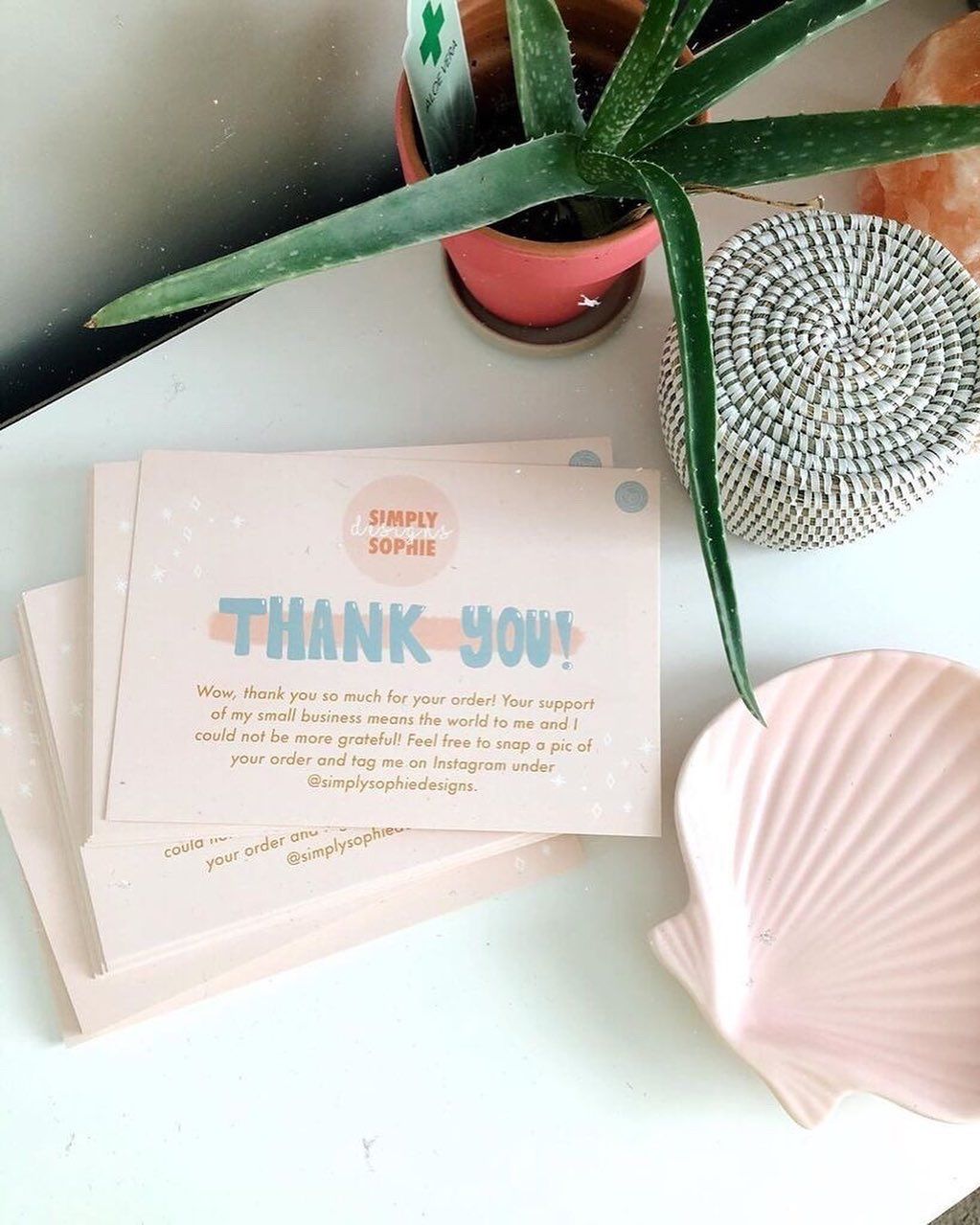 @simply_katy
The noissue Cards are perfect for any occasion you'd like to celebrate. ✨✨ @simply_katy left some blank space on the back of her design so she can write a personalized note. 🤗 How sweet! 💕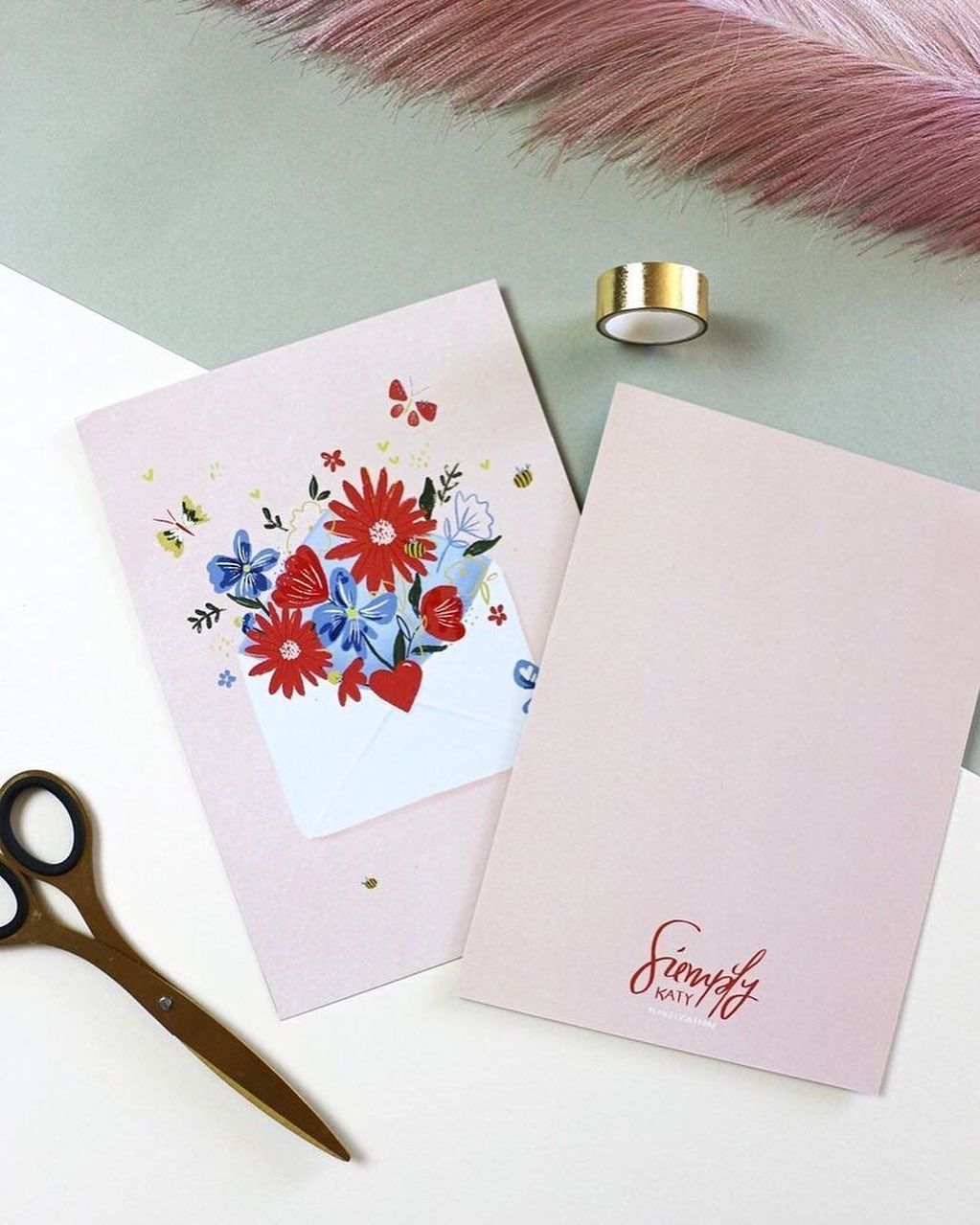 Five ways custom cards can add a personalized touch to your packaging experience
When it comes to adding a thoughtful touch to your packaging, a custom card can't be beaten. Here's a look at the different ways you can include one with your product.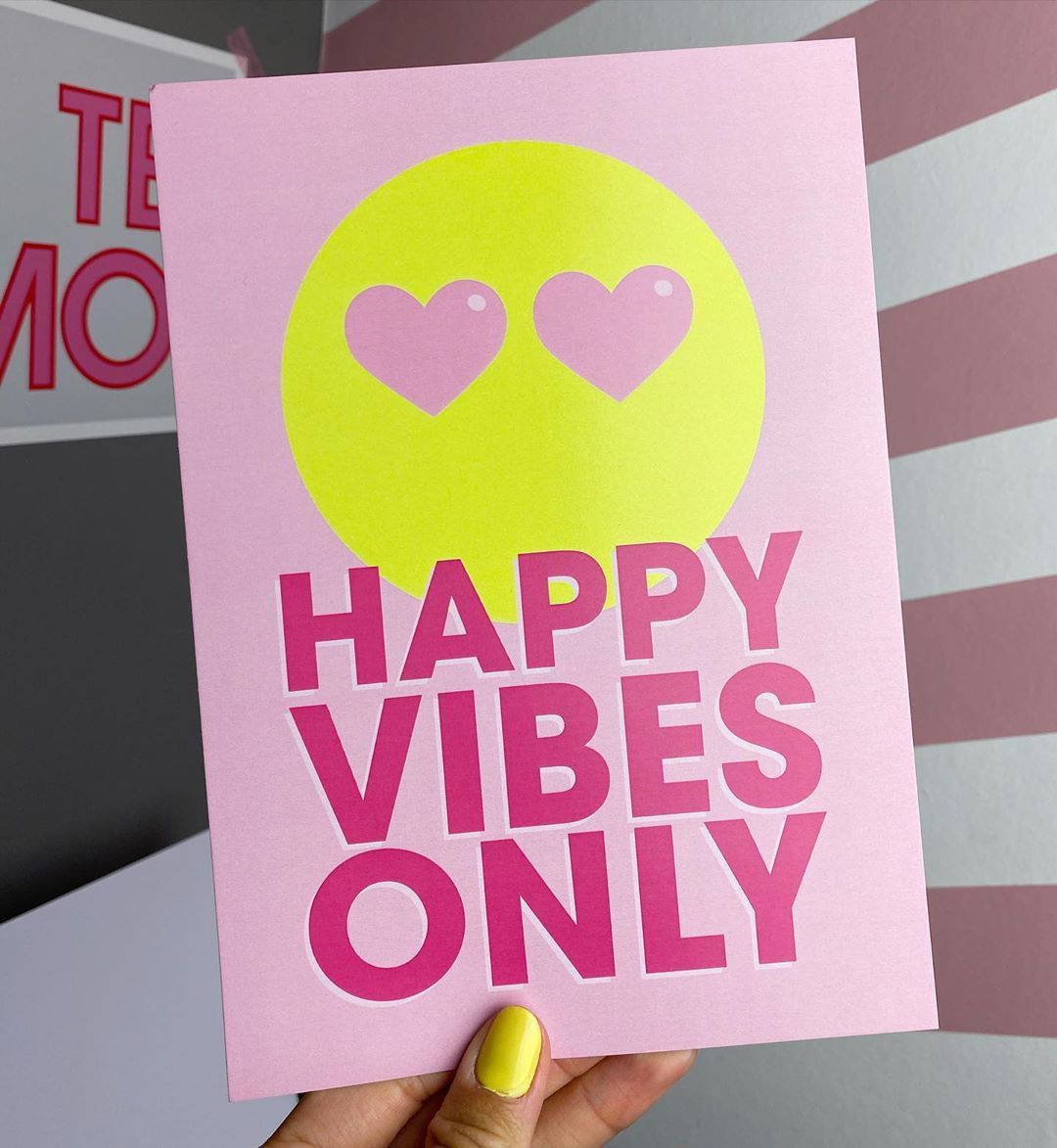 @joannehawker
We couldn't agree more! 😊 There's a different type of joy knowing that the products you received are made especially for you. 💕💕 Love to see small businesses thrive together hand in hand! 🤝 These beautiful noissue Cards are by the ever so talented, @joannehawker ✨✨✨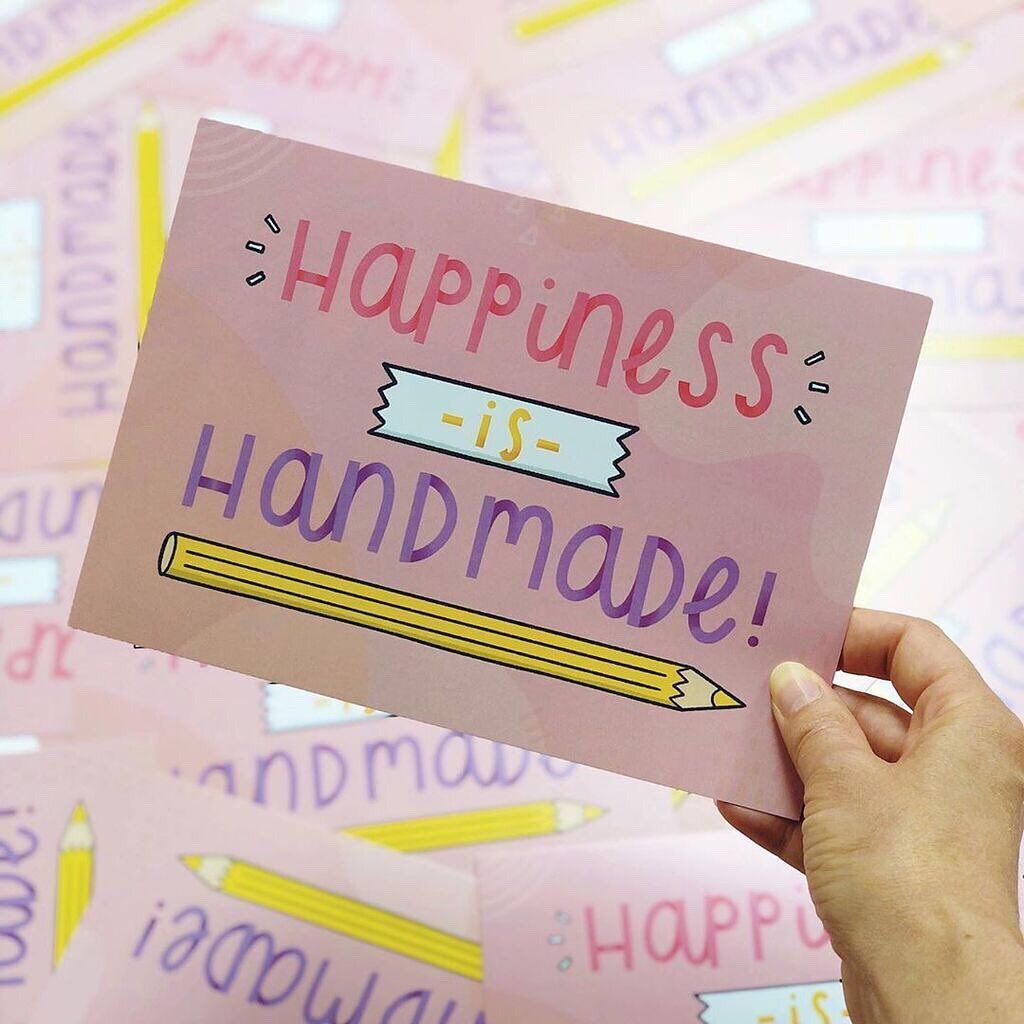 @heyvalinski
the noissue Stamp is a great way to brand. 👍👍 You can choose between  black, navy, green or red for the soy-based inkpad that comes with it. 🙌 Here's @heyvalinski showing off her stamp and compostable, 100% recycled-paper noissue cards! 😍
@liyadraws
Cards are a great way to send a little note to your customers. 🤩🤩 @liyadraws says Thank You with her custom noissue Cards. 🌻💕 She has even included some blank space in her design to include a handwritten note. What a great way to personalize each order! ✨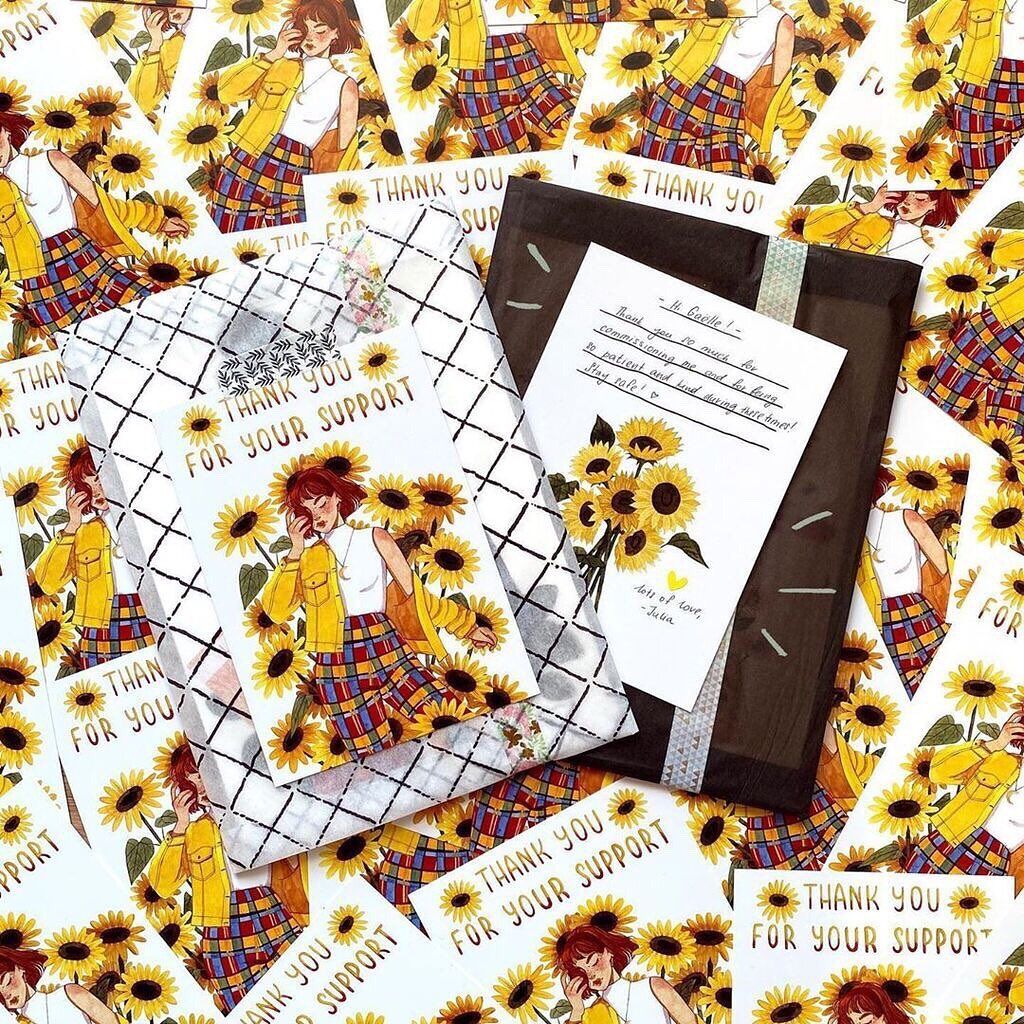 @therubydoodles
Positive vibes coming your way from @therubydoodles! ✨✨ With noissue Cards you can print what you want, use the double-sided design to your advantage and include a nice message, important info, or simply keep it plain to write your own message. 👍👍 Stay kind!💕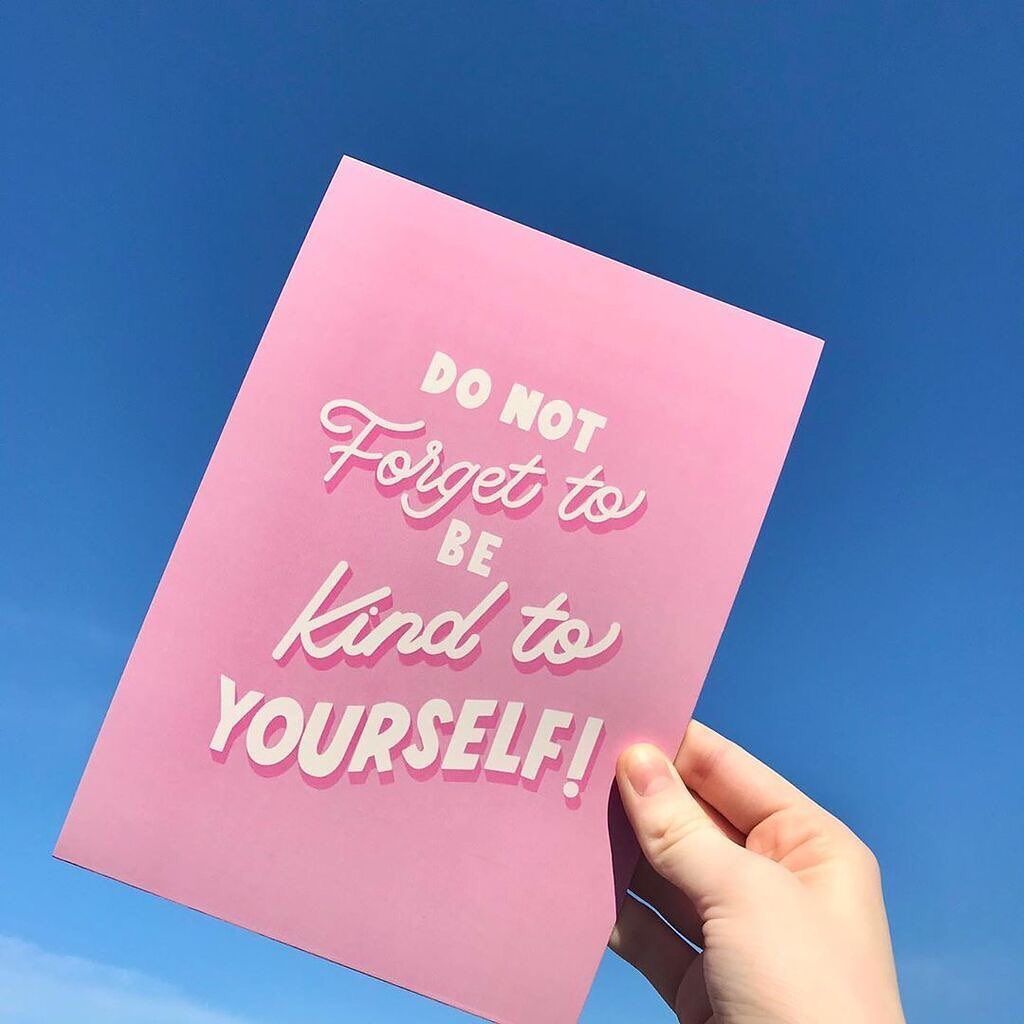 @hoopsandexpectations
Have you met our Cards? 📨📨 noissue Cards are a blank slate that you can add important information or a fun design to. Use them as inserts, info cards, or as @hoopsandexpectations used it, as a Thank You card! 🤩🤩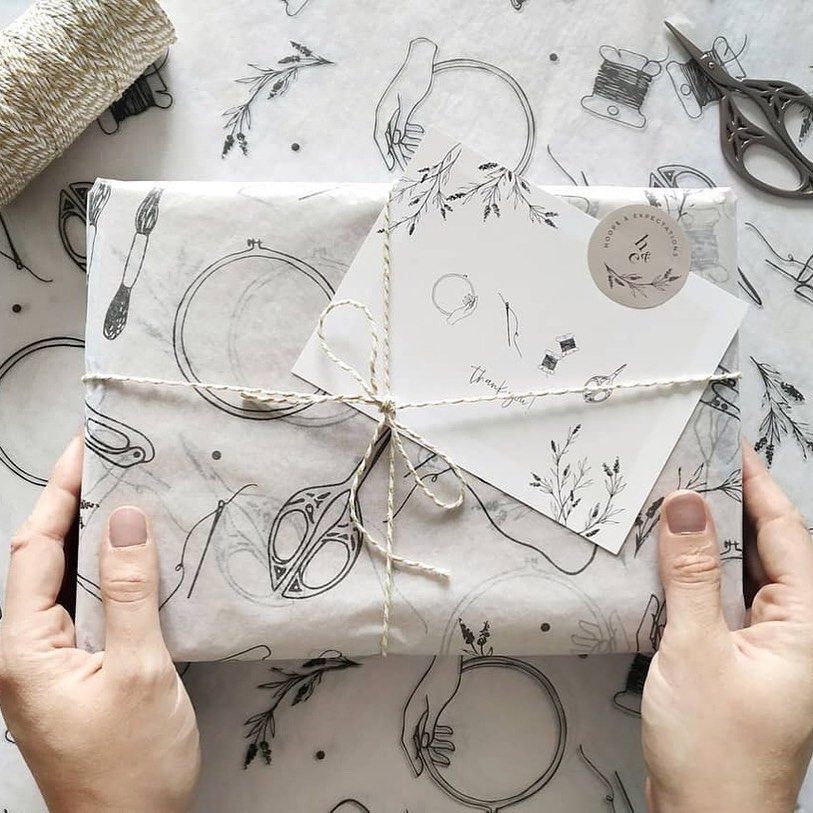 The Art of Unboxing: How Brands are using noissue products to create great unboxing experiences
Creating a memorable unboxing helps continue the customer experience from online to the real world! See how brands are delivering instagram-worth unboxings with noissue!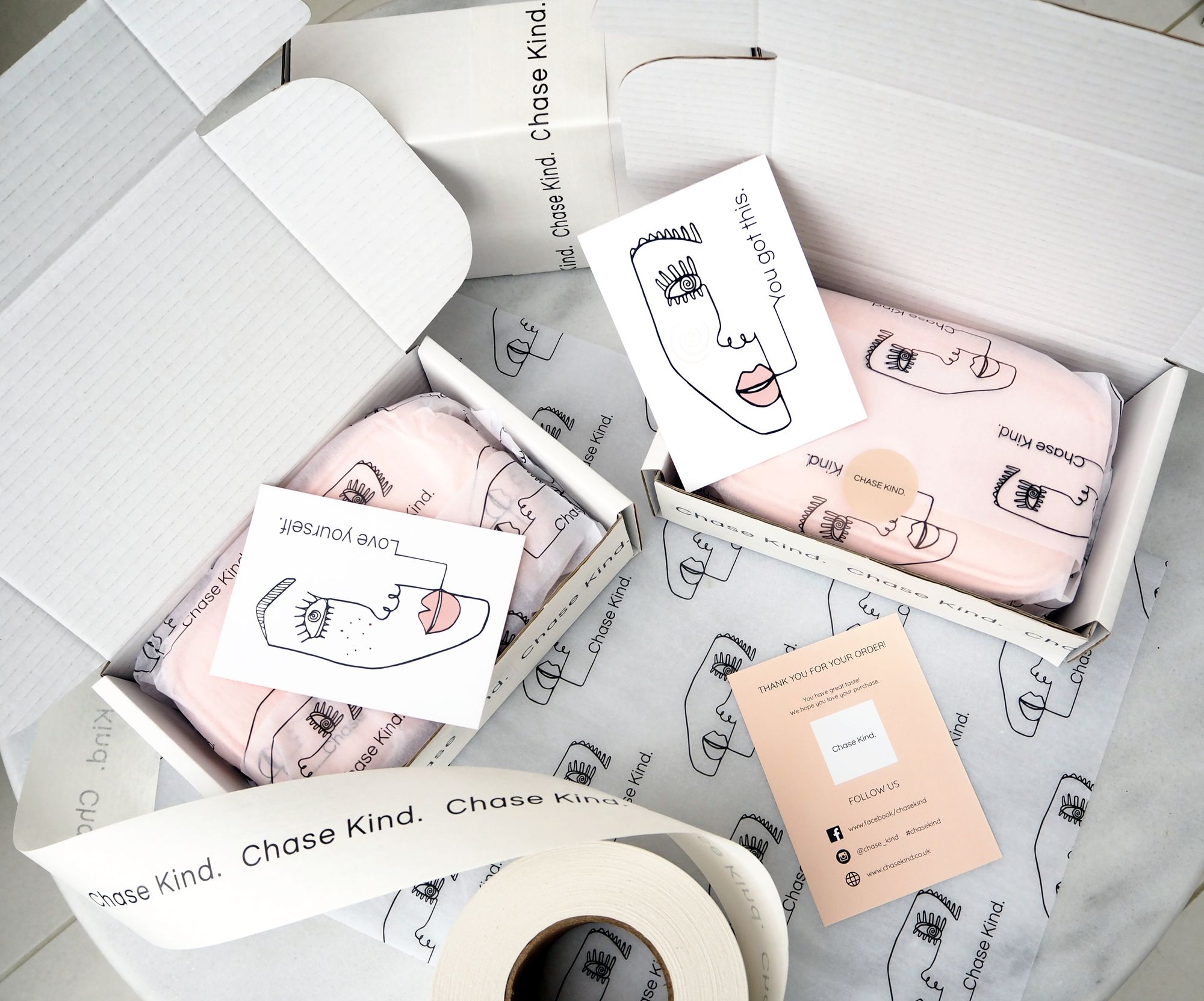 @moonchildillustrations
Send some love with the all-new noissue Cards! 💌💌 You can choose from the 3 sizes we offer: A5, A6, and Rack sized cards.🧐@moonchildillustrations opted for the A6 size for her adorable noissue Card design. 🐸💖