#Illustrator
#noissuepackaging
Happy Visuals with Beetle Ink Co.
"Custom packaging is what distinguishes my brand from another! Making something cohesive and colorful totally sets the mood for my products and the ethos I want to put forward." Emily Small, Owner of Beetle Ink Co.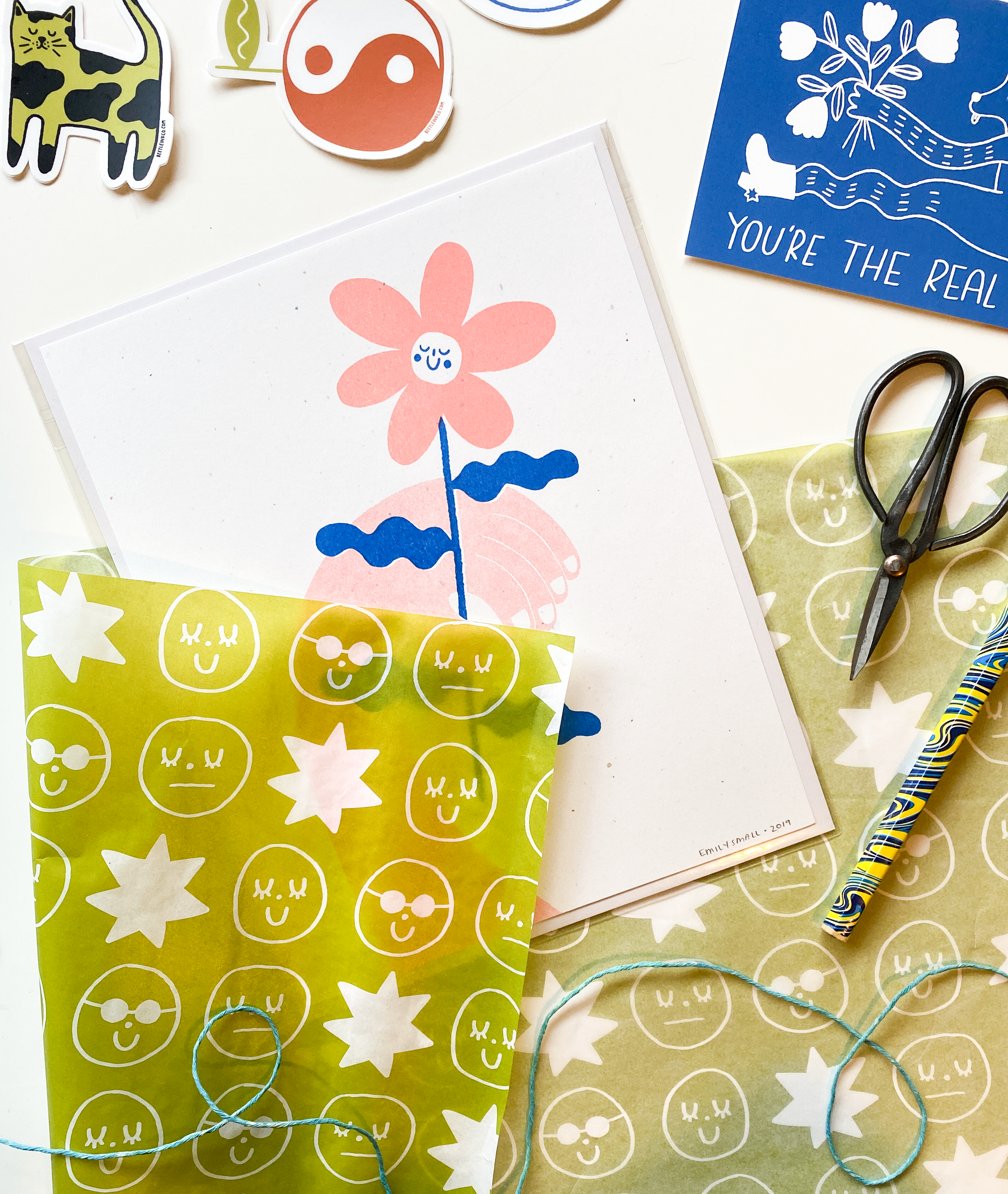 How To Create A Repeating Pattern with Bonnie Christine
Here is how you can use Illustrator to create a repeating pattern for your tissue or tape design.
RB Illustration: Nature-friendly Artwork
"Now my illustrations are on the packaging as well as in, and it feels even more special shipping my work out to people." Rachael Bazley, founder and illustrator.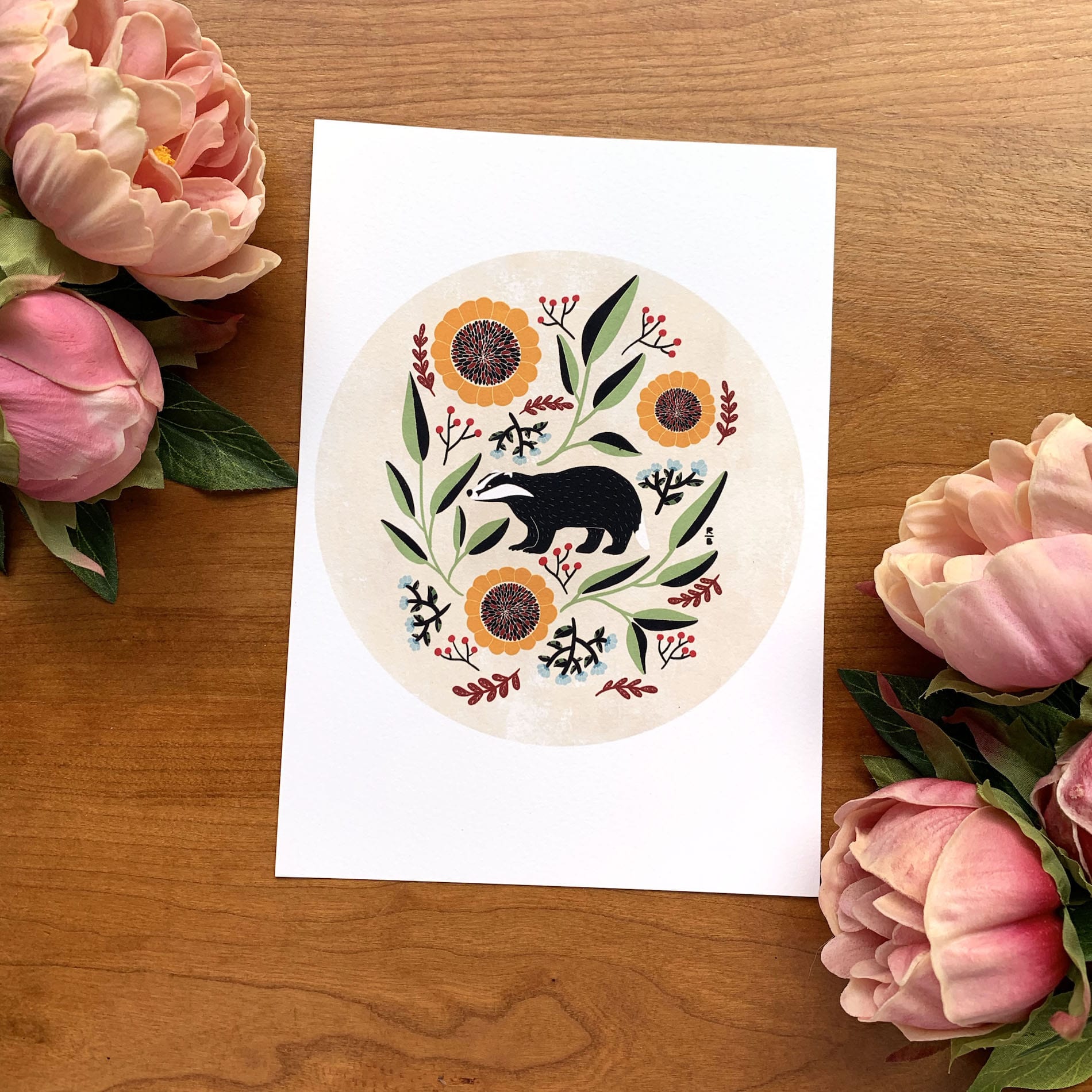 @brittanypaigedesigns
With low minimum order quantities, you can have your very own branded packaging 💡💡 Love how @brittanypaigedesigns shows off her illustrative style and brand personality in this design 💕
Doodlemoo: Artwork for Playful Souls
"I get really excited when I receive a nice, well-packaged product and I wanted to recreate that for others." Emily Canino, founder.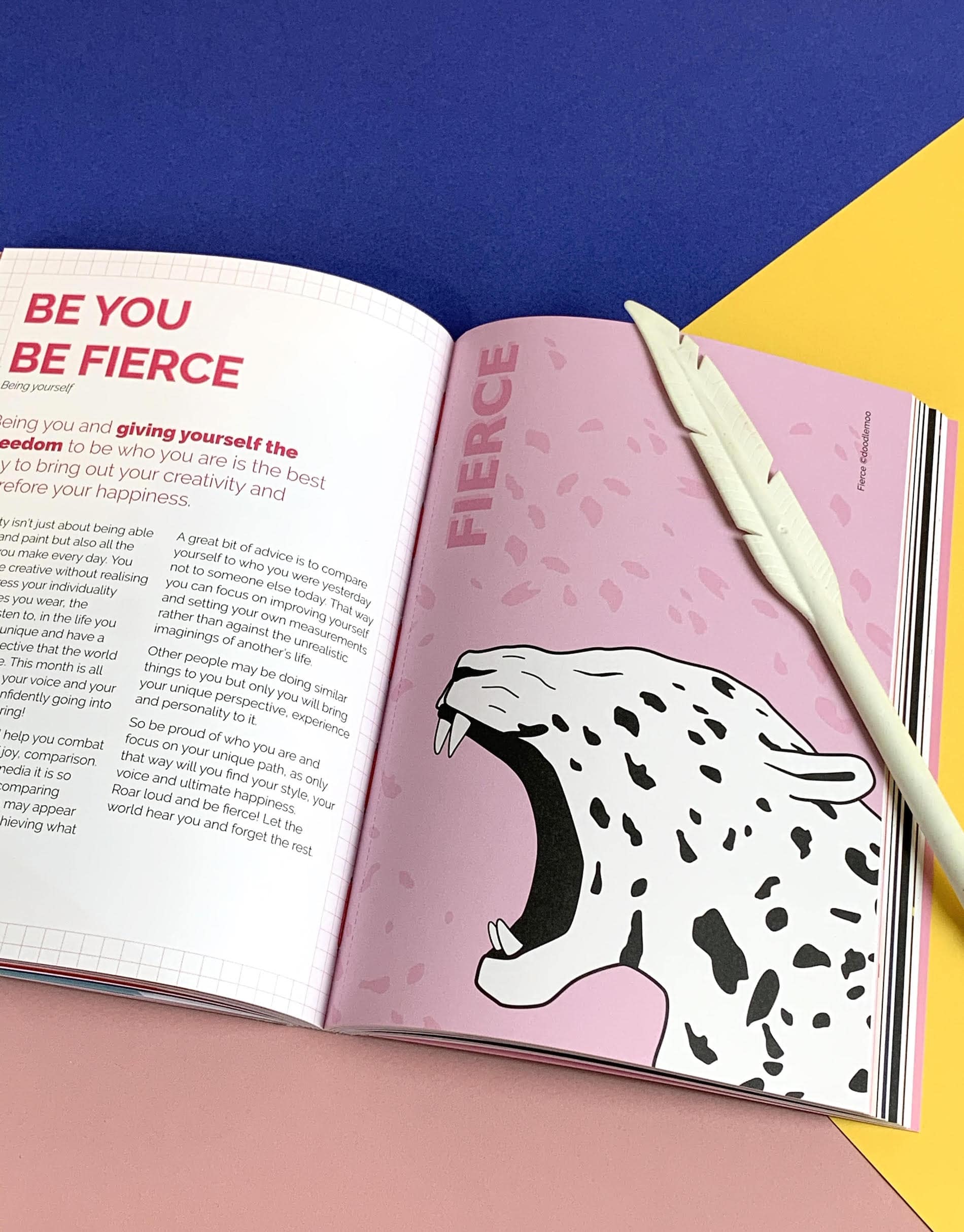 @thiswhimsyme
Who doesn't love a bright, eye catching, wrapped package?😍😍 Notice how @thiswhimsyme subtly incorporated her branding in the noissue custom tissue. 👀✨ Subtle and effective! 🙌
@milkybon
What a striking contrast of colors! ⚡⚡ The adorable radish spirit and marimo ball characters on @milkybon's noissue custom tissue design completes the whole package. ✨ We're gushing over this adorable package! 😍😍
@artbyangie.jpg
Not only is this custom noissue tissue dreamy, it is also sustainable! 🤩 Here's @artbyangie.jpg, inspiring us to #SwitchWithNoissue by giving back to the environment, in our own little ways. 🍃✨
@love.letters.to.milo
It's the subtle details that create the most impact. 👌 @love.letters.to.milo takes the time to make sure that each package is beautifully wrapped and presented. 💖💖 Love those little pleats! 🤩
@milkasukno
Printed with soy-based inks, and on FSC certified paper, noissue tissue is an eco-friendly wrapping option. @milkasukno [https://www.instagram.com/milkasukno/]'s tissue design is airy and light with a hint of movement from the cute cats. 😍😍 Tip: Choose your favorite Pantone color for your tissue💡
@alxndracook
Love the grid design on this noissue Tissue by @alxndracook 👍 The classic grid makes the adorable illustrations really stand out! 🤩🤩 Did you spot the cute bunny?✨✨✨
@moonchildillustrations
Happy to see @moonchildillustrations had fun creating her first pattern design on custom noissue tissue! 😍😍😍 Patterns can be challenging to make cohesive, so try and break the process down into smaller elements! 🙌🙌 Begin with choosing the right color scheme, followed by selecting your visuals, then work on finalizing the composition. 👌
@radishandco
This stellar noissue tissue design by @radishandco is out of this world! 🌏 🤩 Love the contrast of the subtle pink planets against the midnight blue universe. 💫💫
@claretheresegray
Tip: Use a motif from your noissue Tissue design for your sticker. @claretheresegray's noissue Tissue design is paired perfectly with her sticker, and her art. ✨✨ Always a delight to see noissue prodcts in action. 😍
@doodle_moo
Not only are our range of products sustainable, they're also easy to design online! 👌 Use our online design platform to upload your logo or finished design to get started! 🤩🤩 Check out this fun and exquisitely wrapped package with @doodle_moo's noissue custom tissue 💕
@melissalowrydesign
This custom noissue tape is the perfect touch to @melissalowrydesign's packages. ✨✨ Loving how the #pantone color of the year was put into effect in this delicate, Talavera inspired design. 💙
@stefanieshank
Add the finishing touch to your package with a cute sticker that sends a sweet message to the receiver. 🙌 It helps make each package more personal! @stefanieshank does this to perfection with her noissue custom sticker and tissue combo. 🐶💕
@claretheresegray
Custom wrapping tissue is one of the ways to steal your customers' hearts, and add that little bit extra to every order. 💗 This dainty, intricate design is carefully crafted by @claretheresegray. ✨✨
@ladykbuzz
Don't you just love it when the package you receive is as well-thought-out as this one from @ladykbuzz? 💖 All the little details make a huge difference for the receiver.👍The black and white is a classic and striking combination. ⚫⚪
@ragonia_
Check out this quirky noissue packaging design by @ragonia_ ✨ We love how this vibrant color catches our eyes (and hearts!). 😍 Which one's your favorite cat?🐱
@ellievsbear
One of the most adorable tissue designs by far. ✨ @ellievsbear's shadow monsters and ghosts are extra cute in purple. 💜💜Check out the sticker too, it adds a pop of color without distracting from the tissue design 🙌
@melissalowrydesign
Check out this beautifully complementary noissue Tissue and Tape design. 🤩 @melissalowrydesign's Talavera inspired pattern which gave life to this classic blue colored noissue tissue. 💙💙💙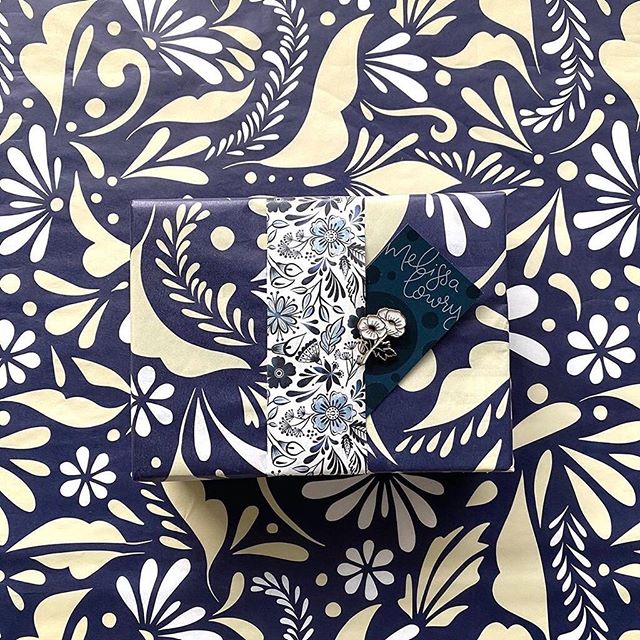 @formabyolya
Stickers are a great place to start when it comes to branded packaging 👍👍 @formabyolya's custom noissue stickers communicate her brand clearly and effectively. 🌿 🍃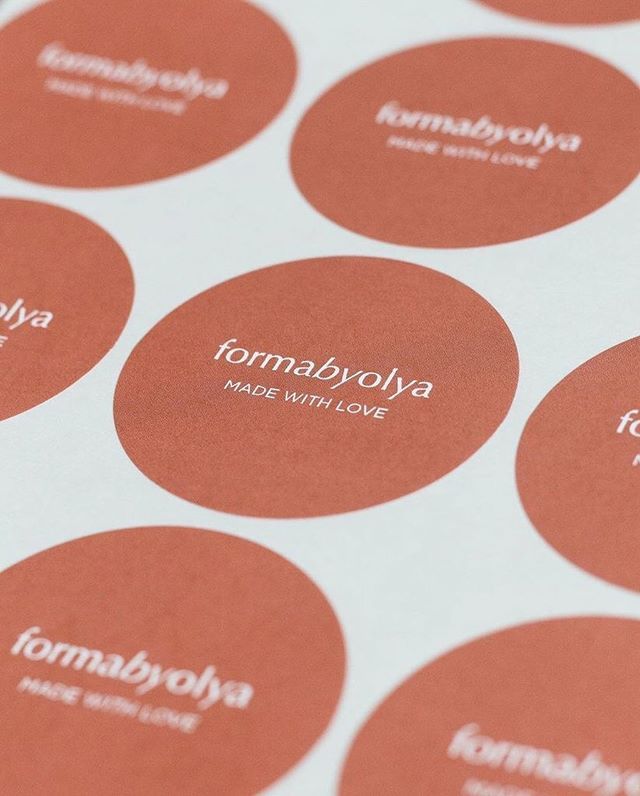 @beckycas_
Love @beckycas_'s noissue tissue design. She chose icons and colors that represent her brand 💓💓💓How cute is her tape in the corner with her logo and sprinkles✨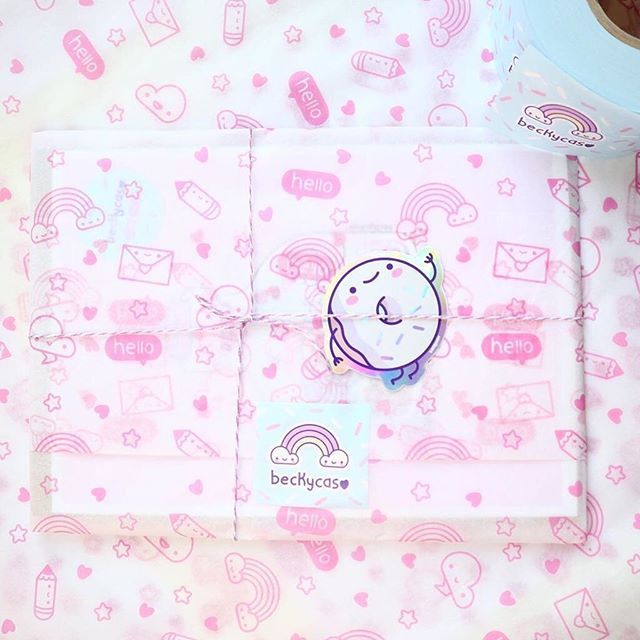 @sandra__ruberto
Looks like @sandra__ruberto is all set for her packaging needs with noissue custom tissue, paper tape, and stickers! 😍 Love how her brand is flawlessly incorporated in each of the noissue packaging products 💕 Inspiration is everywhere! 🦋🌿🌼
@loesvanoosten
If you're looking to seal your boxes in style, our compostable noissue custom paper tape is just what you need! 📦🍃 Create a beautiful design or introduce a nice pop of color! noissue Tape created by the brilliant @loesvanoosten ✨✨✨
@rachelcorcoranillustration
It's 💯% guaranteed that this recipient will appreciate a package that is earth-friendly and beautifully wrapped. 😍 This peachy, floral, custom noissue tissue design by @rachelcorcoranillustration, is sure to brighten any day 🌻🐝
@lemonni
How satisfying is this symmetrical design by @lemonni Maximizing repeating patterns brilliantly. 🤩🤩 Get creative with noissue custom tissue. 💖
@paperraven.co
Are you loving all the holiday cheer and festivities?🎄🎅 We are! Can't get enough of these festive holiday designs. ✨✨✨ @paperraven.co showing the holiday spirit with this noissue tissue design.
@florawaycott
Happy Holidays from the noissue team! 🎄🎉 May you all feel the festive spirit with this custom noissue tape and tissue from @florawaycott. Tell us some of your holiday traditions? 🎅 🎁
Paper Raven Co: Holiday Packaging with Green Credentials
"I wanted to give my customers something really beautiful and special for the holidays." Erin McManness, founder and illustrator.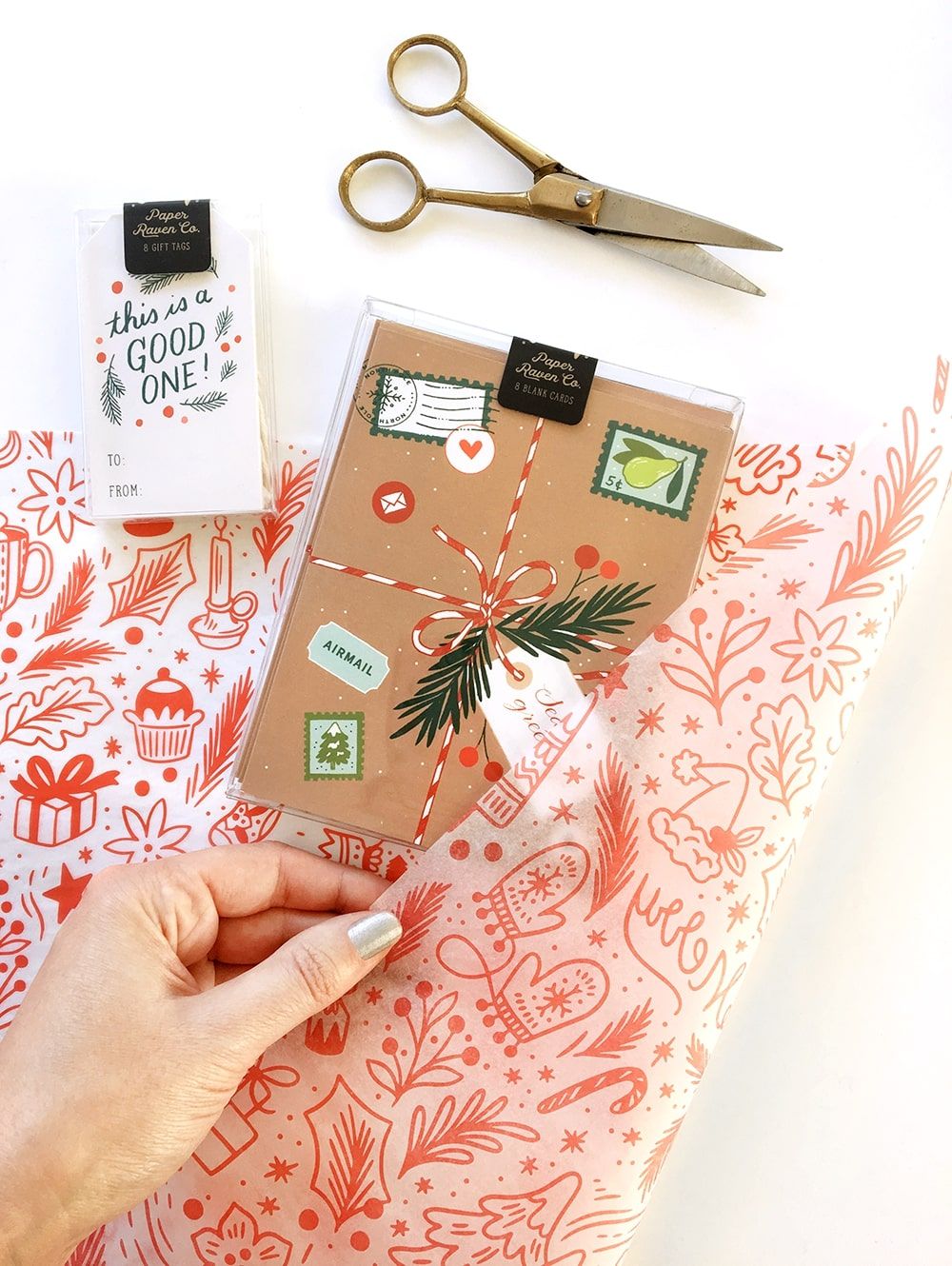 @josefinaschargo
It's beginning to feel a lot like Christmas 🎁💕 @josefinaschargo shows us wrapping perfection 🤩 Sealed with a charming noissue sticker 👍👍 ready for the festivities.
@aljahorvat
One of the advantages of gummed paper tape: once applied to cardboard/paper surface it creates a bond with the box 📦 Send out packages feeling secure with noissue's water-activated, compostable, custom paper tape. 😌 Loving this custom paper tape design by @aljahorvat to the moon and back! 🌙🌟🌞
@inmybackyardnz
The simple joys of packaging your products, made even more enjoyable with noissue's custom paper tape! 📦🤩 How fun is this noissue tape design by @inmybackyardnz? 🌷🐦🌸
@alikikarkoulia
We love seeing creativity play out on our noissue products, but it's not often we get to see it all the way from thought process to final product. 🔥🔥 To see the initial phase of the design process down to the packaging, watch @alikikarkoulia 's video on her YouTube channel 😍💜 She shows off the whole process!
@jeninuferu
What a brilliant color selection for the season! 🤩 The snow-capped mountains has us excited for the holidays. 🏔️ ❄️Beautifully designed by @jeninuferu ! 👏👏
@lovesoup
Loving this fusion of bright yellow and vibrant blue on @lovesoup 's custom noissue tissue! 💛💙 Such fitting colors for lovesoup's brand ✨ Always a delight seeing Pepper (and some snacks!) 🐱🥔
@niaski
We cannot thank our noissue community enough for constantly blowing our minds with the different ways they use and design our noissue products 💖💖💖Adoring this Henri Matisse-inspired custom tissue by @niaski 🐱
@leighellexson
Swooning over this matcha-green colored tissue design by @leighellexson! 💚 We love how she shows off her adorable 'soft tiger' on noissue tissue, an iconic way to package her products! 😍😍😍
@aruallhuillier
We're dreaming of a white Christmas with @aruallhuillier's noissue-filled packaging spread! 🎄🎅 Who wouldn't want to get ready for the holidays after seeing this?! 🤩
@juditcanela
Sometimes, simplicity is the ultimate sophistication 💝💙@juditcanela shows off her gorgeous design with her white on blue combo 🤩
@jaunepop
This cute animal design makes it so hard to unwrap this package! 🐱🐹🦔🦝 Finished with color-coordinated twine, it's the perfect accent to show off the illustration. Designed by the ever so brilliant, @jaunepop 💖